Meet Mrs. Collete Olszewski; she is the beautiful and wonderful mother of NFL player Gunner Olszewski, the run specialist and wide receiver currently playing for the New England Patriots. Gunner previously played college football for the Beaver at Bemidji State University.
Gunner Olszewski High School
6'0 Gunner Olszewski was born Kaleb Gunner Olszewski on November 26, 1996, in Alvin, Texas. He attended Alvin High School where he was on the honor roll and earned two varsity letters in football and baseball. Gunner recorded 270 tackles, seven interceptions.
Gunner Olszewski College
As a freshman at BSU, Gunner was named NSIC Newcomer of the Year, NSIC Defensive Player of the Week, D2Football.com Defensive Player of the Week, and named into the 2015 NSIC North Division All-Conference First Team Defense. He recorded 24 punt returns for 209 yards, 85 tackles (56 solo), one fumble, seven interceptions 11 games.
During his sophomore year, he was named NSIC Defensive Player of the Week, NSIC Special Team Player of the Week, NSIC First-Team Defense, CCA All-Super Region Three Second Team Defense… 2016 Lindy's Sports Magazine Preseason All-Division II Second Team, and Football Gameplan's 2016 Preseason All-American Team. He recorded 95 tackles (40 assisted, 55 solos), three interceptions on the season, and 10 broken-up passes in 11 games.
In his junior year, in 11 games Gunner recorded 95 tackles (55 solo and 40 assisted),  three interceptions on the season, and 10 broken-up passes. He was named into the NSIC North Division All-Conference First Team Defense, All-NSIC Second Team Special Teams. Don Hansen All-Super Region Three Second Team, and NSIC Preseason North Division Defensive Player of the Year.
He was named NSIC Defensive Player of the Year, NSIC North Division All-Conference First Team Defense and Special Teams, AFCA DII All-America First Team, D2CCA All-Super Region 4 Second Team Defense and Special Teams, D2Football.com Preseason All-America Team, NSIC North Division Preseason Defensive Player of the Year, and BSU's Defensive and Special Teams Most Valuable Player. Olszewski totaled 63 tackles (36 solo and 27 assisted), 1.5 tackles for loss, three interceptions, 4 pass-breakups, returned three kicks for 57 yards.
Gunner Olszewski NFL
On May 23, 2019, Gunner Olszewski signed with the New England Patriots as an undrafted free agent.
On September 9, 2019, he made his NFL debut with the Patriots during Week 1 against the Pittsburgh Steelers.
On November 19, 2019, he was placed on injured reserved with hamstring and ankle injuries.
On September 12, 2020, suffered a foot injury and was hence placed on injured reserve.
On January 9, 2021, became the first Patriots punt returner to be named to the 2020 AP All-Pro First Team.
Gunner Olszewski Stats

Gunner Olszewski Jersey

New England Patriots die-hard fans can purchase Gunner Olszewski #80 jersey at the NFL Shop and also Fanatics.com
Gunner Olszewski Contract
Gunner Olszewski signed a rookie minimum three-year contract with the New England Patriots on May 29, 2019; the deal worth $1,757,500 included a  $2,500 signing bonus. Gunner has proven is worthy of much, much more than that.
"Yeah, I think they just saw I was a smaller guy, lower to the ground, quick, kind of like he said something like Danny Amendola," Olszewski said. "You know, he's another Texas boy. It was cool to hear from that. I just want to prove them right now — prove that I can do this."
Julian Edelman had the nicest things to say about him.
"I love that guy," Edelman said. "If he's got a question, I'm here to help try to answer it to the best of my ability. I feel that's part of my role on the team, being here so long. He's working hard. He's definitely a tough kid. I love the chip on his shoulder, and I like working with him, that's for sure.  . . . He definitely works his tail off, and I like having him around."
Gunner Olszewski Salary
His three-year, $1,757,500 deal with the Patriots, gives Gunner Olszewski an annual salary of $1,757,500.
Gunner Olszewski 40 Time Dash
5'10 Gunner Olszewski recorded a 36-inch vertical, clocked a 6.88 in the three-cone at 4.57 on the 40-yard dash.
Gunner Olszewski Mother
Collete Olszewski
Mrs. Collete Olszewski was born Collete Jean Hautajarvi on March 4, 1975. She married her husband Eric Olszewskion on December 22, 1994, in Montgomery County, Texas.
Gunner Olszewski Father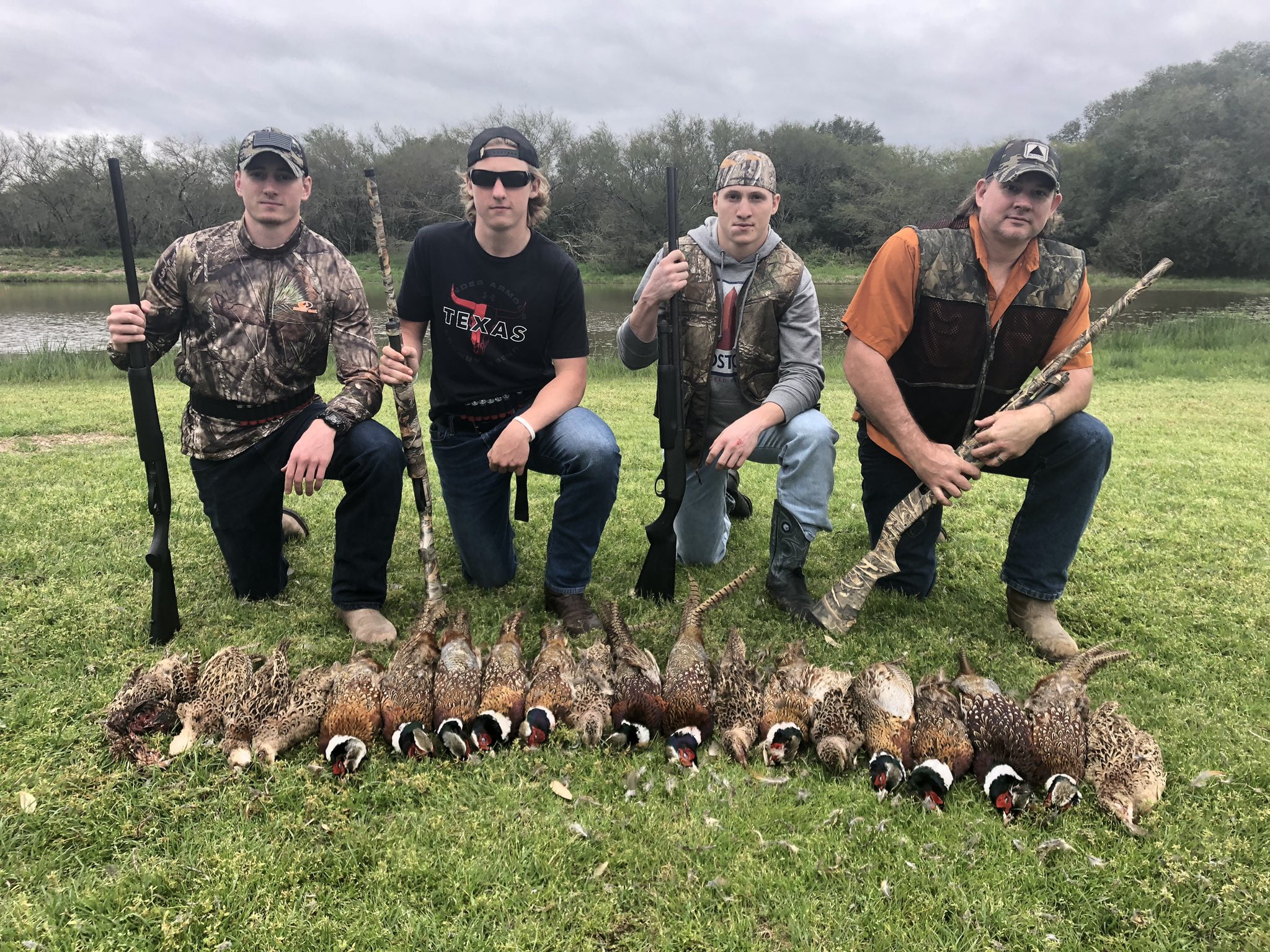 Gunner Olszewski's dad, Eric W. Olszewski born on November 4, 1974. He is a former minor league pitcher who played for the Atlanta Braves. Gunn4r and his brother EJ, once told the story about their father being against evacuation unless he is forced to, that story happened when Texas was hit by Hurricane Harvey in 2017.
"Our dad's kind of against evacuating," Gunner said. "He'll stay home until something forces him out I guess."
Eric Olszewski graduated from Concordia Lutheran High School in 1993; he is a process Operator at Ascend Performance Material, before that, he worked at Sitex Environmental and also was an industrial firefighter for the Refinery Terminal Fire Company.
Gunner Olszewski Brothers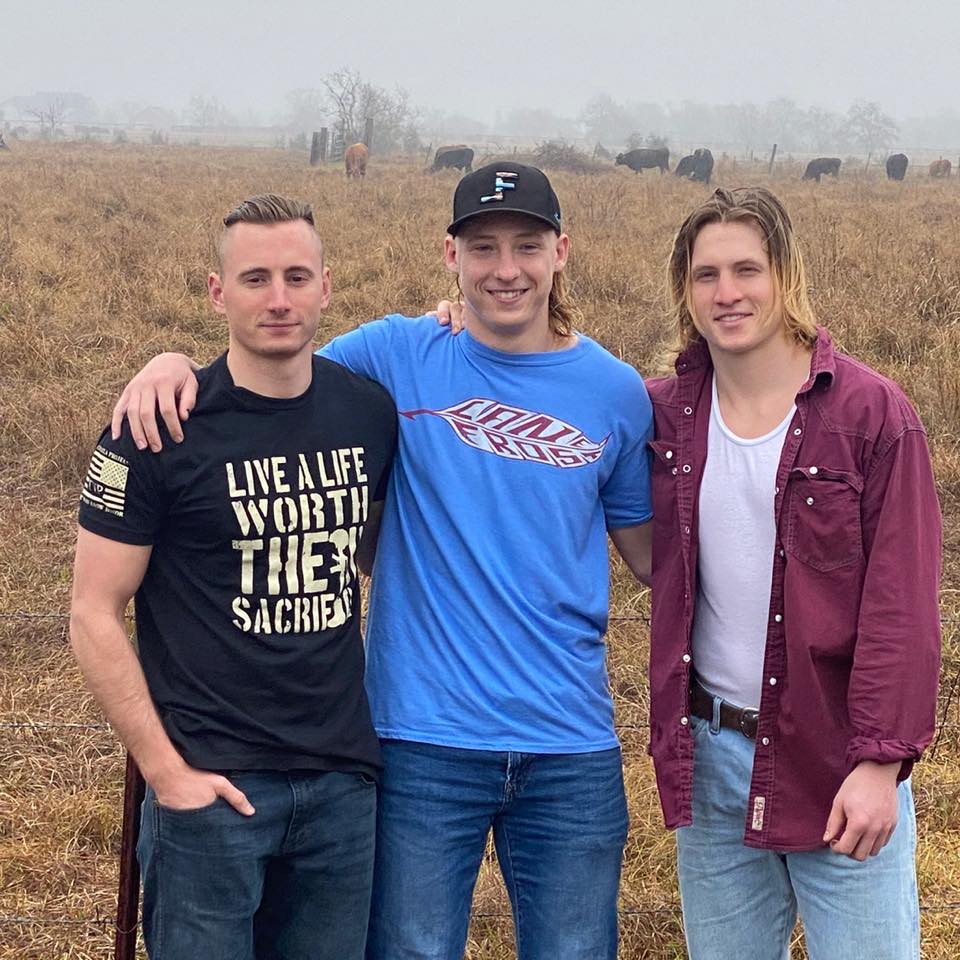 Gunner Olszewski has two brothers EJ and Bo Olszewski.
EJ Olszewski graduated in 2018, with a degree in exercise science and psychology from Bemidji State, before BSU, EJ played football at Briar Cliff College for two years. He finished his college carer with 73 tackles, 21 pass defenses, five-interception, and one touchdown. He is an assistant coach (cornerback) at Bemidji State.
5'11 Bo Olszewski born on October 31, 2002, is a defensive back for the Beavers at Bemidji State and at Alvin High School where he was a three-time letter winner and was named All-District in 2019.
Gunner Olszewski Girlfriend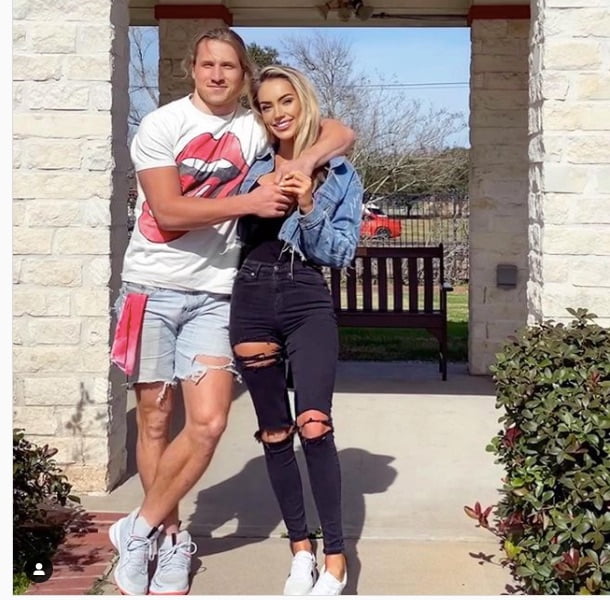 Gunner Olszewski's current girlfriend is Jackie Ferrero. He previously dated Emery Paul, you can meet her in our past article about her.
Jackie Ferrero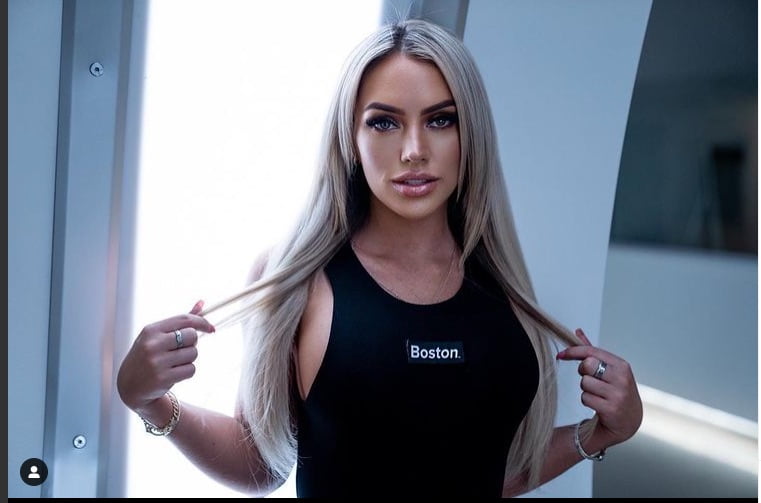 Jackie Ferrero was born Jacqueline Ferrero on June 22, 1994. Jackie studied nutrition and dietetics at the University of Massachusetts in Amherst. From 2016 to 2018, Ms. Ferrero was a PACU Aide at Baystate Medical Center in Springfield. Since January 2017, Jackie has been a dietary aide at the Elaine Center in Hadley, Massachusetts.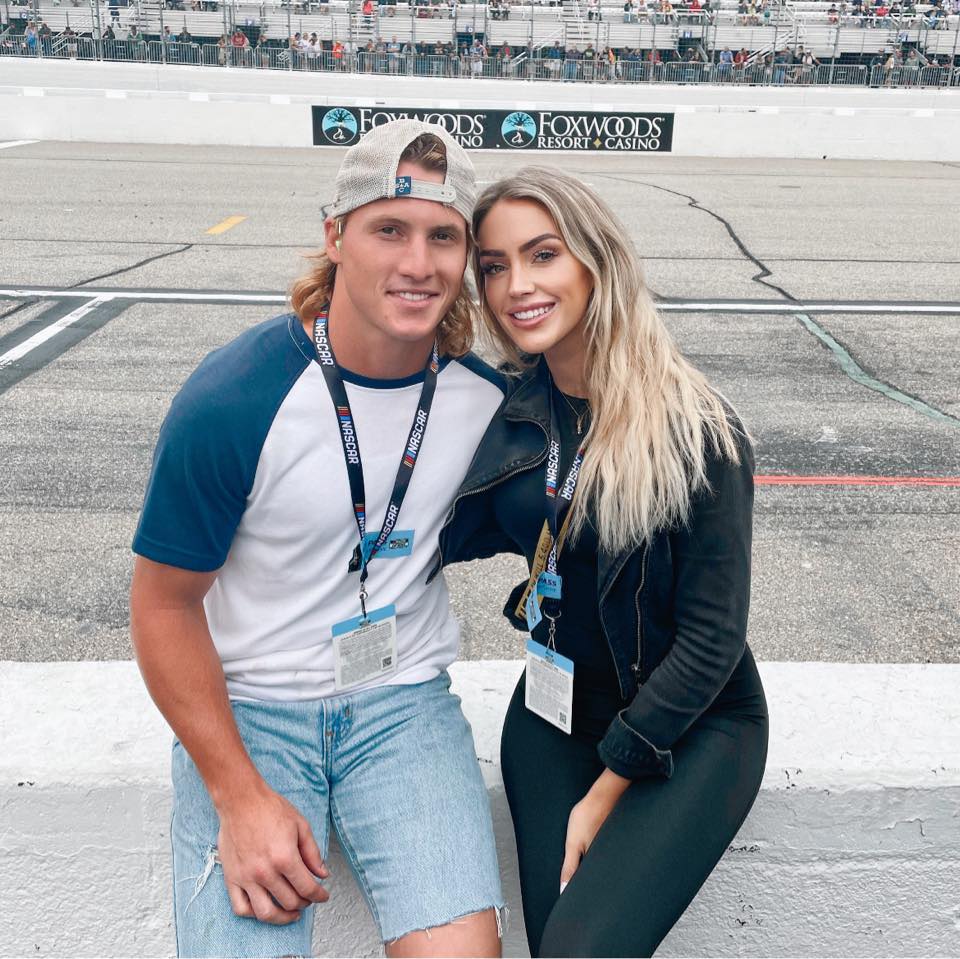 Jackie Ferrero was with Gunner when he spent a full day at NASCAR Cup Series in the New Hampshire Motor Speedway in July.