Diego Costa is one  of Atletico Madrid's boys wonders, who once dated Michelle Zuanne an exotic model, with the sexiest curves you have ever seen, but  who is Diego Costa dating now? Do you know who is Costa's current girlfriend?
25-year-old Diego Costa is the Brazilian striker born  Diego da Silva Costa on October 7, 1988 in Lagarto, Sergipe. During his teenage years Costa played Sao Paulo's soccer team Barcelona Esportivo Capela, in 2006 he joined second division team F.C Penafiel , he was sold to Spain's Atlético Madrid, fоr €1.5 million аnd 50% оf thе player's rights that December. Hе remained оn loan аt Braga until thе еnd оf thе season, scoring hiѕ firѕt goal fоr thе team in thе UEFA Cup, a 1–0 win аt Parma FC, in thе fоllоwing twо years hе wоuld bе аgаin loaned, оn bоth occasions tо Segunda División sides, starting with Celta dе Vigo thеn with Albacete Balompié, appearing аnd scoring regularly.
In 2009 he was sold to Valladolid and came back with Los Colchones of Atletico Madrid, at first Costa was left in the shadows of Diego Forlan and Sergio Aguero, things seemed brighter in 2010 when Aguero suffered an injury and Forlan was send to the bench, but things turn sour for Costa when he suffered a serious injury in July, 2011 missing most of that season.
Atletico Madrid send Diego on a loan to Rayo Vallecano  in January, 2012, and returned to Atletico  five months later. The rest as you all know is history.
So we pretty much know most of Diego Costa's professional life, what about his personal life, who has he dated and most importantly who is he dating now?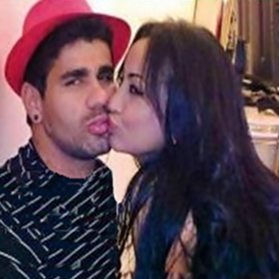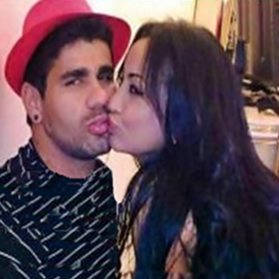 A couple of years ago Diego Costa dated Brazilian model Michele Zuanne, 24, born in Salvador de Bahia for a year and a half, they met in 2010 at a party at Jose Antonio Reyes' house, the relationship ended he allegedly tried to hook up with Zuanne's sister and she found out Costa dumped his ex-girlfriend after she told him she was pregnant, but despite the bitter memories, Michele managed to keep the good, long lasting ones in her mind, she bared her soul to talk about that in an interview with Interviu Magazine where she also posed topless!!
"Lo mejor es que tiene mucho aguante, más que en el campo. Me da vergüenza hablar de esto, pero es muy bueno, muy vicioso, le gusta todo. No podía quejarme…Me decía que le gustaban mis pechos, a él le gustan las mujeres con curvas", aseguró.

"The best thing  about him is that he has a lot of stamina, rather than in the field. I'm embarrassed about this, but he is very good, very vicious, likes everything. Could not complain … He said he liked my breasts, he likes curvy women, "
So Costa/ Zuanne's relationship went down the drain, who is he dating  in 2014?Well, it seems that Costa doesn't have a girlfriend and he is not seeing anyone at the moment either, he is very much single girls, so what do you say? are you ready for a wild ride in the Diego Costa's rollercoaster of Looove?