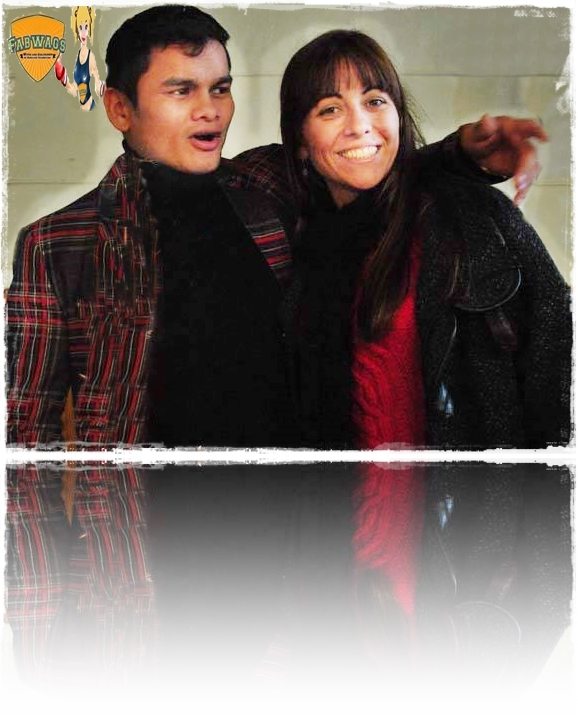 Meet pretty Mariana Zilli aka Mariana Maidana, she is the loving wife or girlfriend of Marcos Maidana, the boxer from Argentina who will face Floyd Mayweather this coming May 3rd.
30-year-old Marcos Maidana aka "El Chino" was born in Margarita, Santa Fe, Argentina, the same town that saw him made his first steps into boxing at the age of 14; he was 19 when he faced and defeated Adan Basilio Mironchik in Corrientes, Argentina.
Maidana's first international fight came in 2007 when he defeated Hungarian boxer Laszlo Komjathi in Stutgart, Germany and that same year he faced Brazilian boxer Jairo Moura dos Santos in Panama.
His first fight in the U.S was against Victor Ortiz at the Staples Center, L.A where he won via TKO. 5'7" Maidana has a boxing record of 35 wins, 3 losses. Marcos is the current WBA Welterweight Champion, he defended his title after he knocked down  Adrian Broner.
Unfortunately, there is not much information about Maidana's leading lady Mariana Zilli, some referred to her as his girlfriend, others said she is his fiancée and other even said she is his wife, one thing is for sure Mariana is the proud momma of Maidana's two beautiful children, 9-year-old son, Marcos Nahuel Maidana and one-month-old daughter Emilia.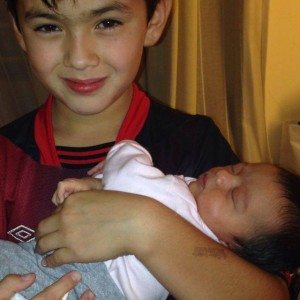 Marcos has several tattoos, two of those are his son's face on his chest and Mariana's name somewhere on his body.