Felice Herrig
Catfight? More like MMA females fight! 30-year-old Felice Herrig will face Paige VanZant this weekend and we can tell by the face-off, it will be an intense bout!
If you didn't catch the moment, we can tell you all about it. UFC President Dana White had to get in between the ladies to prevent tensions didn't escalate to the real fight in front of the press after some contact was made!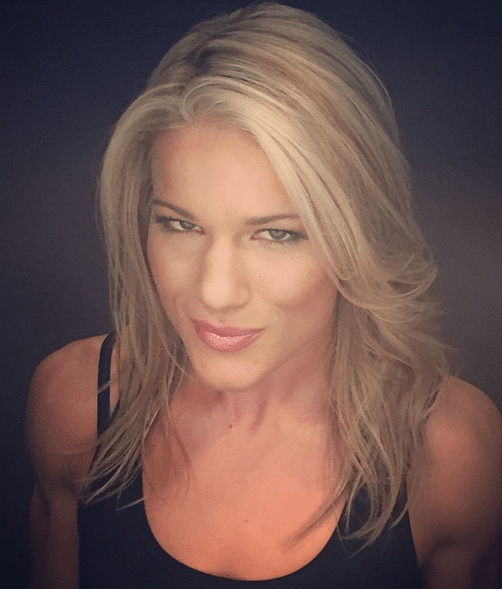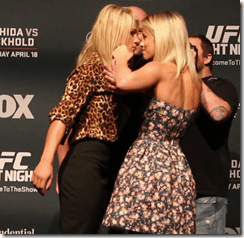 The gals were able to keep their cool; they had previously stated no beef with each other. Should we believe that? On Instagram Felice warns "I wanna be lovable but I'm a fire cracker  so I might blow off your hand"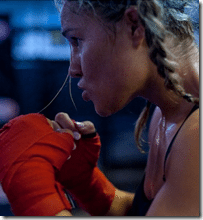 We know fellas would want to see her only in spandex 24/7 but she also has her feminine moments and is actually an Esthetician according to her UFC profile.
Chicago Native and nicknamed "Lil Bulldog" has won over 20 fights. The straweight contender is an expert in Muay Thai, Kickboxing which she began training in 2003 for. She has held various titles including IKF, and WAKO and she is also a Blue belt in BJJ.
She belong to the first set of female strawweights to compete in the UFC.
The former "Fight Girls" contestant, seems to be single at the moment, but is hard to say being in a business dominated by men. Find her on Twitter here.