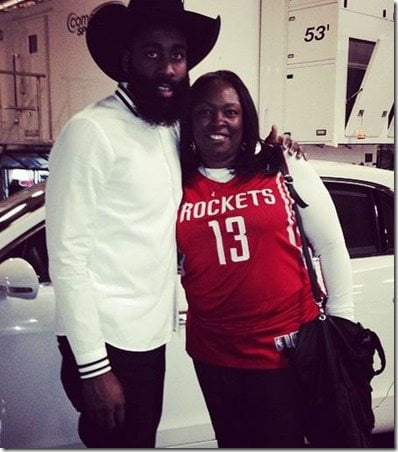 Pin
Meet 55-year-old Monja Willis the mother of 25-year-old NBA star James Harden. Her Houston Rockets player son scored 32 points with three rebounds, seven assists, one block and one steal in 35 minutes during Wednesday's Game 2 victory against the Clippers.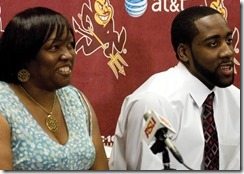 Pin
Monja took the high road recently after she accepted an apology from NBA player Matt Barnes. According to reports from TMZ Matt made a rude comment to her during Game 2 of the Western Conference Semi-Finals and apparently she let it slipped but her other so wouldn't have it and personally looked for Barnes and demanded an apology from him.
Barnes complied and everyone was happy again, well at least Monja and her family were following the Rockets win. The lovely lady revealed Barnes told her, that he would never want to disrespect anyone's mother because his mother passed from cancer … and that he was sorry."
The classy lady would not say what the rude comment was and without further ado, she gladly accepted his apology,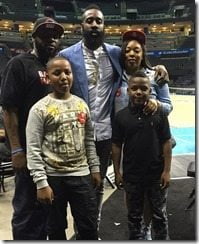 Pin
Monja gave birth to Harden in 1989, he was her third child; James has two siblings—10 and 14 years older—including a half-brother, Akili Roberson.
Monja had a steady job as an administrator with AT&T in Pasadena while James' dad James Harden Sr. was in the Navy by later drifted into drugs.
Monja has been there for her son every step of the way; when James was in his teens she even sent him to a school further away from their neighborhood.
The proud mama takes satisfaction in saying she never misses any of her son's games.