Nicole Johnson
Nicole Johnson is a stunning model and Miss California 2012, she also happens to be the girlfriend and soon-to be wife of Olympic swimmer Michael Phelps, who is also the father of her adorable baby son.
Lovely Nicole was born Nicole Michele Johnson on July 12, 1985, she is the daughter of pharmaceutical sales manager Richard and his wife Annette Johnson who worked as a teacher. Nicole attended Los Cerritos middle School and Westlake High School from where she graduated in 2003.
After high school she enrolled at Moorpark College but her dream was to attend at the University of Southern California, the problem was that she couldn't afford it, the solution was a the advertisement she saw for Miss California Teenager where out of 304 contestant Nicole was the first runner-up.
Nicole Johnson got into USC, and graduated with honors with a bachelor of arts in communication in 2007, after that chapter of her life was done, she got a job as a financial assistant, then finance assistant for Mercedes Benz before landing a spot as a production assistant for the ESPY Awards on ESPN.
Nicole was crowned Miss California in 2010 and was among the top 10 contestants at the 2010 Miss USA pageant.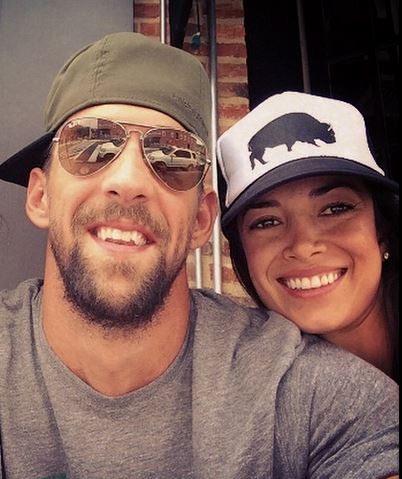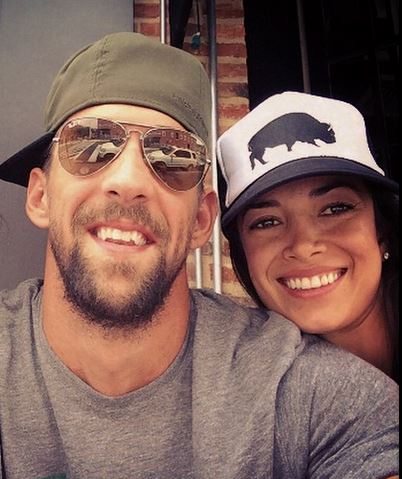 So when exactly does Nicole Johnson and Michael Phelps crossed paths? Initially they met in 2007 when she was a student at USC. They dated until after the 2008 games and broke up. They got back together in 2010 and lived together in 2011 and broke up in December,  2011. She moved back to Los Angeles from Baltimore and he met Megan Rossee in 2012 who he dated for a year. Michael and Nicole got back together in July 2013 after he broke up with Win McMurry and she broke up with Marc Reisen.
Nicole was by his side after he finished his rehab treatment following his second DUI arrest. They confirmed their relationship on Thanksgiving when Phelps posted a photo of them, family and friends enjoying a delicious Thanksgiving dinner.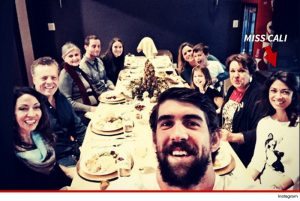 Michael and Nicole became engaged in February, 2015, by the final months of that year it was revealed Nicole was pregnant with the couple's first child, their son Boomer Robert Phelps came to their lives on May 5, 2016
Nicole has been a busy, hard working gal.
In 2011, Nicole worked as an assistant manager and sales assistant for INTA Gems & Diamonds, a year later she joined MOGL as their account manager and consultant, then in 2014 became the director of communications for sales and training for YP, but after becoming a mommy she joined her man's Foundation where she serves as their volunteer marketing manager.
You can follow Nicole Johnson on Twitter here.