Nikki Hoopz Alexander
Nikki Hoopz Alexander aka Nicole Hoopz Alexander is the reality tv series actress and girlfriend of MMA fighter Ovince St. Preux. Nikki Hoopz is the winner of VH1's t.v series Flavor of Love and I Love Money; her name ring any bells? probably that is because she is the ex-girlfriend and former fiancee of  retired NBA player Shaquille O'Neal.
Nikki Hoopz Alexander's boyfriend Ovince St. Preux is quite handsome and talented mixed martial arts fighter. Here are some biographical facts about him that you'll find helpful.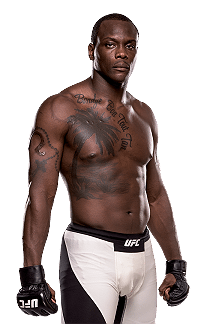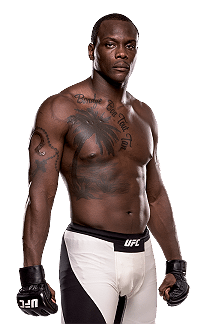 Full Name Ovince Saint Preux
Born in Immokalee, Florida on April 8, 1993
His parents Markinise Saint Preux and Mercilia Saint Preux are from Haiti.
Nickname OSP
Division Light Heavyweight.
Height 6'3″ (190 cm), weight 105 lb
Reach of 80″
Attended Immokalee High School
He graduated in 2004 with a degree in sociology from the University of Tennessee.
Turned pro in 2008.
Has won 16 of his last 19
10 wins by knockout, four by submission (Calf Slicer, RNC, Von Flue Choke, Kimura)
12 first round finishes.
Favorite grappling technique is the guillotine
Favorite striking technique is the high kick and superman punch
Fights Out Of Knoxville, Tennessee.
Owns eight second knockout victory over UFC vet Jason Day in 2010
Holds a bachelor's degree in Sociology from the University of Tennessee.
What about Ovince Saint Preux's wife or girlfriend?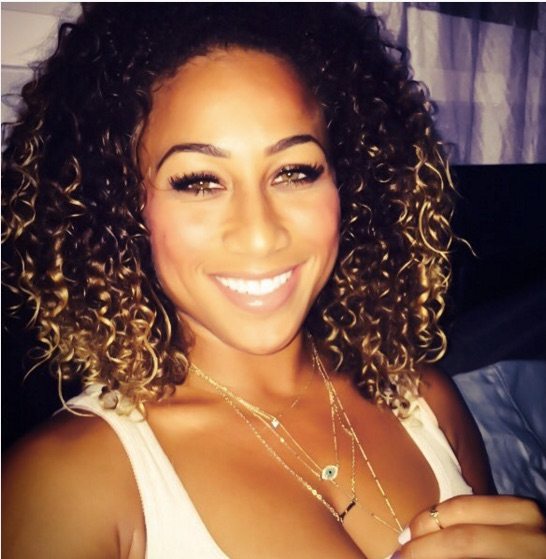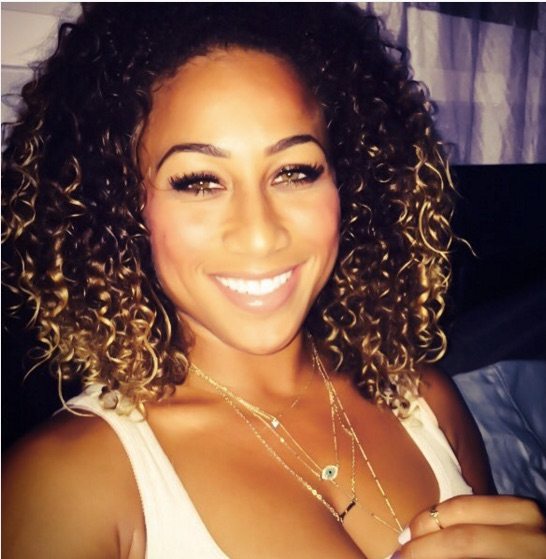 Ovince Saint Preux is not married, but he does have a girlfriend, her name is Nicole Alexander, yes, the same same Nicole Alexander who used to date Shaquille O'Neal, Nikki is most commonly known as Nicole Hoopz Alexander, the winner of VH1 reality television shows Flavor of Love and I Love Money.
32-year-old Nicole Hoopz Alexander aka Nikki Hoopz Alexander was born Nicole Deannae Alexander on July 12, 1983 in Detroit, Michigan. Nikki or Hoopz became known to all of us when she was crowned the winner of the season one of Flavor of Love in March, 2006, two years after that she won VH1's VH1 reality show, I Love Money. Before Nicole Alexander landed on VH1, she worked at Detroit Metropolitan Wayne County Airport as a transportation security administration agent.
Nicole Hoopz started dating former NBA player Shaquille O'Neal in 2010, there was a 10-year age difference and way too many inches between them, but everybody loved to see them together. Shaq and Nicole got engaged, but by 2012 they split up. Nicole Hoopz started her clothing company and joined her 4 sisters in their reality t.v show on Oxygen It Takes a Sister, where her man Ovince also appeared.
While Shaquille moved on and started dating model Laticia Rolle, and our girl Nicole Hoopz Alexander found love in the muscular arms of MMA fighter Ovince Saint Preux, their relationship became public in 2014, Nikki Hoops spoke about her relationship with Ovince for an interview in September, 2015.
His name is Ovince St. Preux. We've been together a little over a year. I wasn't looking for anything. I was just happy I was going to be focused on me. Doesn't it always happen that way? The minute you're like no, I'm just going to focus on me, career, and that's it. And then, oh hi! You meet someone and then one thing leads to another.

I took a chance on love again, even after the past, which is really hard. But he is so patient and I love him to death for that. To be able to just be there and to still be okay with me letting all that go. And still loving me.

He has a big career on his hands too, [he is a UFC fighter], but we're juggling the time between our relationship and our careers between each other.
Follow Nikki Hoopz Alexander on Twitter here