Pamela Scola
Pamela Scola is the Argentinian wife of NBA player, Luis Scola. The veteran forward who currently plays for the Toronto Raptors.
On July 2015, her husband signed a contract with the Toronto Raptors, making his debut with the team last October.
Her husband was born Luis Alberto Scola on April 30, 1980; in Buenos Aires, Argentina. He is an accomplished NBA and international player.
Scola, 6-foot-9, 240 pounds, averaged 9.4 points and 6.5 rebounds in 81 games with Indiana last season. The eight-year NBA veteran holds career averages of 12.7 points, 7.0 rebounds and 26.8 minutes with Houston (2007-12), Phoenix (2012-13) and Indiana (2013-15). Scola has appeared in 631 of a possible 640 regular season games (428 starts) and completed six seasons without missing a game. He also holds a career-best streak of 311 consecutive games played (Oct. 30, 2007 – Mar. 7, 2011).
Prior to the NBA, Scola played two professional seasons (1995-98) in Argentina with Ferro Carril Oeste before making the jump to Spain with Taugres Saski Baskonia Vitoria and Gijon Baloncesto. Scola signed with Tau Ceramica in 2000 where he played seven seasons and earned Euroleague First Team honours in 2005-06 and 2006-07. He was named the MVP of the Spanish League in 2004-05 and 2006-07 and Rookie of the Year in 2000.
Scola was drafted 56th overall by San Antonio at the 2002 NBA Draft, but did not make his NBA debut until the 2007-08 season after his draft rights were traded to Houston. He averaged 10.3 points, 6.4 rebounds and had a .515 field goal shooting percentage during his rookie campaign, which earned him NBA All-Rookie First Team honours.
Scola posted a career-best 18.3 points in 2010-11 and 8.8 rebounds in 2008-09 with Houston. He also led the Rockets in 2009-10 with a career-high 32 double-doubles. Through 37 playoff games with Houston and Indiana, Scola has averaged 10.3 points, 5.6 rebounds and 32.9 minutes.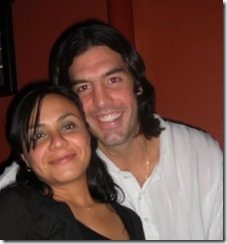 Pin
On the international stage Scola is one of the most decorated players in the game today. He is a three-time Olympian for Argentina, earning a gold medal at the 2004 Summer Olympics in Athens while averaging a team-high 17.6 points and 5.0 rebounds. Scola helped Argentina earn bronze at the 2008 Summer Olympics in Beijing by averaging a team-high 18.0 points. While hosting the 2011 FIBA Americas Championship, Scola averaged a tournament- best 21.4 points for Argentina and was named MVP. Scola was part of two gold medal winning teams at the FIBA Americas Championship (2001 and 2011).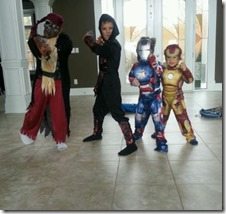 Pin
Pamela Rocchetti was in a long time relationship before she and Luis tied the knot. Together they are the proud parents of four small and adorable children, all boys, Tiago, Tomas, Matias and Lucas.
The couple have always played the low key card, and not much is known about their family life. However, Scola along with wife Pamela and their four boys usually spend the off-season in the couple's native Argentina.
For what we see, Pamela Scola isn't very active on social media and is not very involved with other wives from the Toronto Raptors team.
Find Pamela Scola on Twitter here.