Pamela Tebow
Pamela Tebow is the lovely mother of former NFL QB, Tim Tebow. Her 29-year-old son is changing sports. Accoridng to recent reports Tebow just signed with the Mets.
Tim, who was born August 14, 1987 and was homeschooled along with his siblings, became the first college sophomore to win the Heisman Trophy in 2007.
The former Florida Gators QB was selected by the Denver Broncos in the first round of the 2010 NFL Draft. He spent two seasons with the Broncos. Tebow also played for the New York Jets in 2012. In 2013 he had preseason stints with the New England Patriots. In 2015 he was singed and cut from the Philadelphia Eagles.
As of 2013, Tim has been working with ESPN as a college football analyst.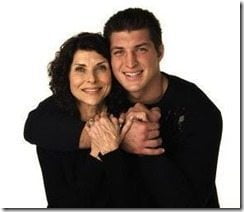 Tim's media circus has been around for a while now. Since making headlines in 2007, we've gotten to know him closely. That includes his lovely mother, Pamela 'Pam' Tebow.
Some may think Pamela Tebow is kind of a superwoman. She is a wife, mother, a Baptist missionary, pro-life speaker and author.
Pamela, the daughter of an army colonel, has been a woman of strong faith.
Pamela Tebow was born Pamela Pemberton November 24, 1949 in San Francisco; C.A. She met her husband, Robert Ramsey Tebow II, at the University of Florida. They tied the knot on June 12, 1971. She graduated with honors from the College of Journalism and Communications at UF.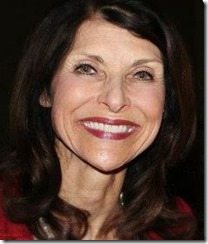 Pamela and her husband, are the parents of five children. She has talked in the past how the birth of Tim was a miracle. While in the Philippines, she contracted amoebic dysentery and fell into a coma. She discovered she was pregnant while recovering. Doctors told her to expect a stillbirth due to the medication she had been given. However, on August 14, 1987 Tim, the youngest of five children, was born in Manila.
According to her personal website, Pamela Tebow and her husband have been called, "homeschool pioneers." Her husband continues to have an ongoing ministry, the Bob Tebow Evangelistic Association. Bob and Pam also run an orphanage (Uncle 's Home) in the Philippines.
She fell into the world of professional sports after son, Tim showed his talent at an early age. Pamela and her husband have always been a religious and tight knit family. She and her husband have supported their children in their individual paths. Through Tim's success in sports, she has also come to be known as a sports mom.
Pam's other children are: daughters Christy and Katie and sons; Robby and Peter.