This pretty young lady is Karolina Francouz; she is the beautiful and loving wife of Czech NHL player Pavel Francouz, one of the talented goalies currently playing for the Colorado Avalanche, as well as the Czech National Hockey Team. Pavel who is fluent in Russian and English is a skilled plane pilot, he obtained his license in 2020.
"I just like the freedom," he says. "You see the world from a different perspective," Pavel said of flying.
Pavel Francouz NHL Career
6'0 Pavel Francouz was born on June 3, 1990, in Plzen, Czechoslovakia started his career playing for HC Plzen at the age of 11; a year later he joined SHC Klatovy, before returning to play at HC Plzen during the 2009-10 season, around that time he also played for HC Tabor  and SK Horacha Slavia Trebic of the Chance Liga.
The following season Francouz signed with HC Slovan Ustecti Lvi, HC Ocelari Trinec, and HC Litvinov. He joined Traktor Chelyabinsk in 2015.
Francouz was drafted by any team during the 2o18 NHL draft, but luckily, on May 2, 2018, he signed a rookie-level contract with the Colorado Avalanche, who subsequently assigned him to the Colorado Eagles of the American Hockey League.
The Colorado Avalanche called him to their roster on December 22, 2018, he made his debut that same day against the Arizona Coyotes. Pavel signed a contract extension with the Colorado Avalanche in May 2019 and then again in February 2020.
He underwent knee surgery before the 2020-21 season kick-off and hip surgery on February 4, 2021. He replaced Darcy Kuemper (eye injury), during the 2022 Stanley Cup Playoffs first against the Nashville Predators; he was named starting goalie for Game 2 of the Western Conference finals against the Edmonton Oilers, and made sort of a  relief appearance for Darcy Kuemper after the Tampa Bay Lightning scored their fifth goal on Game  3 of the Stanley Cup Finals.
With the Czech National Team, Pavel Francouz made his first appearance at the 2008 World U18 Championship in Russia,  and then at the 2010 World Championship. With the senior team, he played at the 2013, 2014, 2016, and 2017 World Championship, he later was named to the roster of the 2018 Winter Olympics in Pyeongchang, Korea, where, unfortunately, the Czechs lost the bronze medal to Canada 6-4.
Pavel Francouz Stats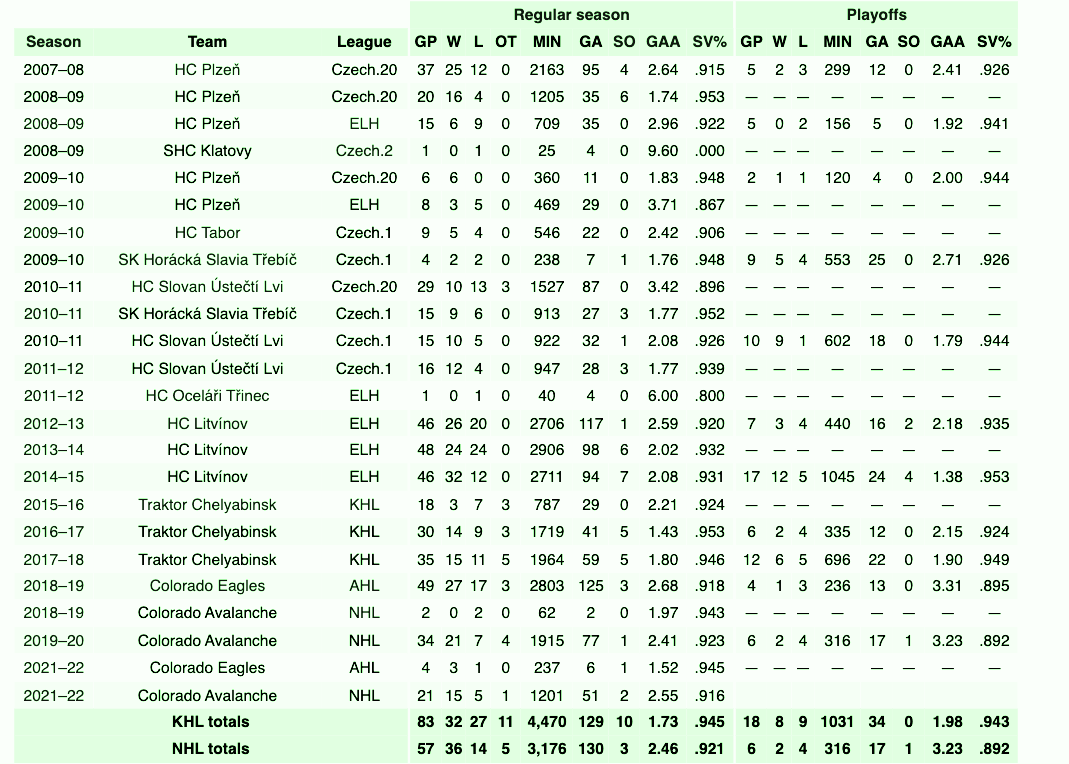 Pavel Francouz Net Worth
As of June 2022 and according to records online, Pavel Francouz has a net worth estimated at $3.5 million.
Pavel Francouz Contract and Salary
Pavel Francouz signed a two-year, $4 million contract extension with the Colorado Avalanche in March 2022, earning an annual salary of $2 million.
In May 2018, Francouz signed a one-year, $690,000 rookie-level contract with Avalanche.
On May 25, 2019, agreed to a one-year, $950,000 contract extension with the Colorado Avalanche.
Pavel Francouz Wife
Little is known about Pavel Francouz's beautiful wife Karolina Francouza, they dated for several years before getting married On June 2,018; they welcomed a son in 2019.
Karolina Francouz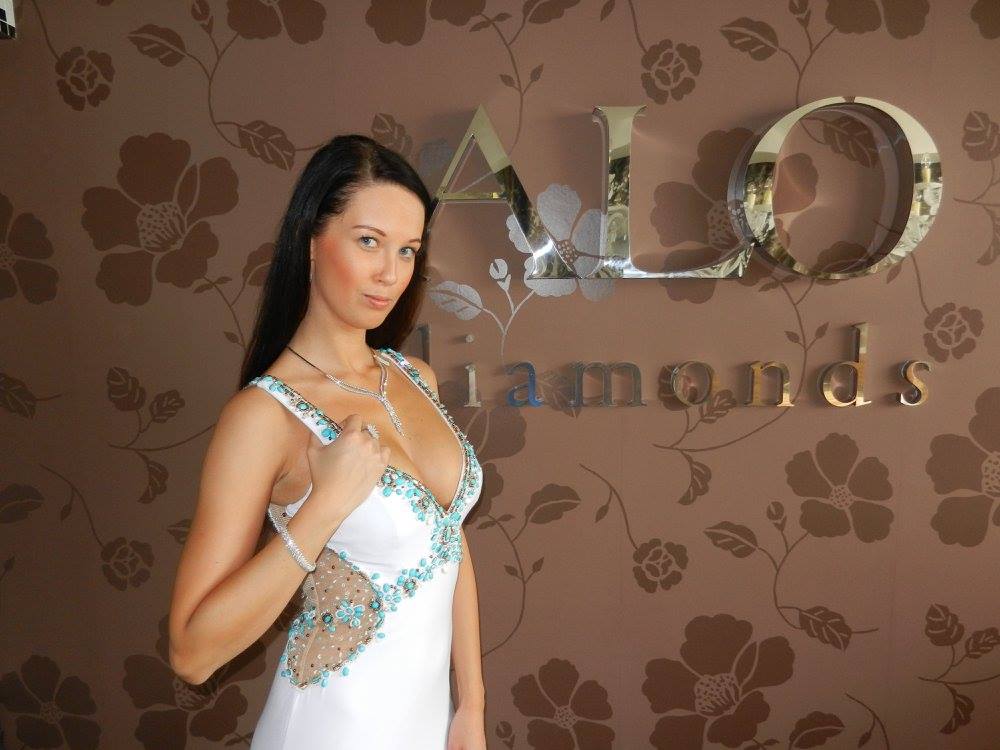 Karolina Francouz born Karolina Stěpánková in Swden dated Pavel for several years before their 2018 nuptials, the first photos we saw of them together was in 2015 when Karolina was with Pavel at the Právo Awards ceremony at the Clarion Hotel in Prague.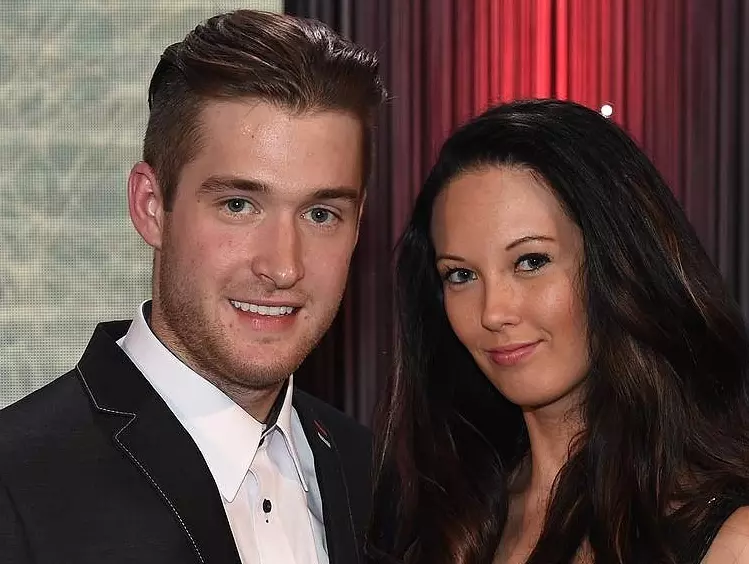 Karolina and Pavel welcomed their son in April 2019. Before Karolina Francouz Pavel dated Nikol Hudcova.
Related Story: Andrew Cogliano Wife Allie Bertram