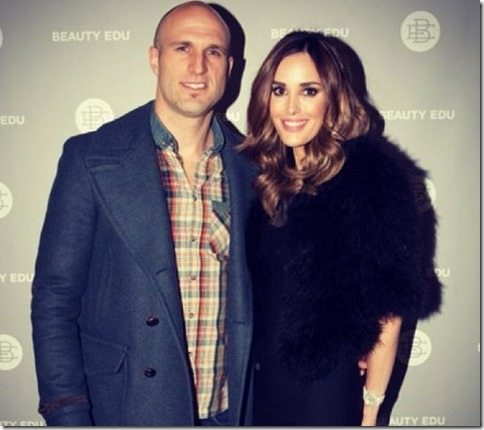 Australian model, television presenter Rebecca Judd –who is married to Aussie footballer Chris Judd –is surely used to being the center of attention. Her recent, skinny bikini selfie caused furor and international comment criticizing her slim figure!
Born Rebecca Twigley on January 27, 1983; she took on her hubby's last name after they became officially man and wife on December 31st 2010.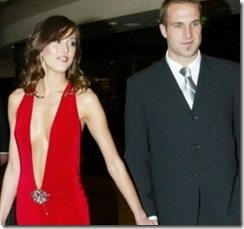 Judd is a seasoned figure in Australian television networks. Rebecca has been a Speech Pathologist at The Alfred Hospital and Cabrini Hospital in Melbourne with a Bachelor of Science Degree (HCS), working predominantly with adults with head injuries.
Her first television role was as a guest presenter on Nine Perth program Just Add Water. She is currently host of Victorian based travel program Postcards and weekend weather presenter on Nine News Melbourne.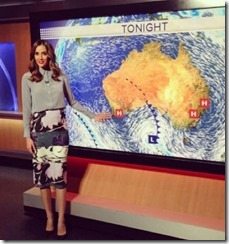 According to her bio, from her website rebeccajuddloves.com she started her modeling career in 2000 as she completed Year 12. After graduating from High School she worked extensively throughout Asia, dominating the market and landing many lucrative international campaigns for Head and Shoulders Shampoo, Nestle, Coca Cola, JVC, McArthur's Whiskey, Lynx, Pizza Hut and Close Up. She was also a 'house model' for Chanel and walked the catwalk for Gucci, Prada, Calvin Klein, La Perla and Dior.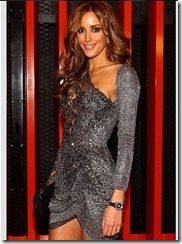 She and Judd tied the knot at Melbourne's Carousel at Albert Park. The couple are the proud parents of two children. Rebecca gave birth to a son, Oscar Dylan who was born July 2011 and a daughter, Billie Kate who was born earlier this year on February 2014.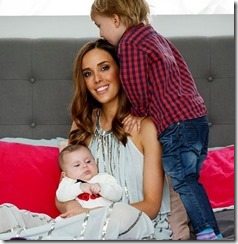 This is not the first time Rebecca faces criticism about her, possibly being anorexic, at first she believed the fuss was due to her relationship with Chris Judd; and as usual according to a report from the Daily Mail she is hardly paying attention to social media furore with comments including 'How is this nice? Way too skinny.'
Instead, she ignored the big debate that was sparked about her lean figure, she even posted another selfie of herself in a tight fitting dress. Media has also noticed she lost her baby weight in record time, but she said is all due to hard work and her mom's genetics. The 31-year-old has also said in the past she loves to eat but she struggles to gain weight.
The mom of two is also a Brand Ambassador for: Melb City Landrover & Jaguar, R. Corporation, Paul Bram, Dior Watches. She lives a glamorous life but she also pulls it all together by being one of Australia's busiest and best known personalities.
Now, you didn't think we wouldn't tell you anything about her man didn't you! Rebecca's man recently spoke on Fox Footy on Monday night, the two-time Brownlow medalist said recent conversations with coach Mick Malthouse had led him to rethink his decision about retirement!
In the meanwhile his lovely wife most likely did not meant any harm with her photos but do you think she is sending the wrong message for teens out there?
Find her on Twitter here and on Instagram here.