Sarah Moore
Meet the lovely Ms. Sarah Moore; she is the pretty girlfriend more recently fiancee of college football player Reese Donahue. Her soon-to-be hubby is the talented 6'4″ defensive ends for the West Virginia Mountaineers.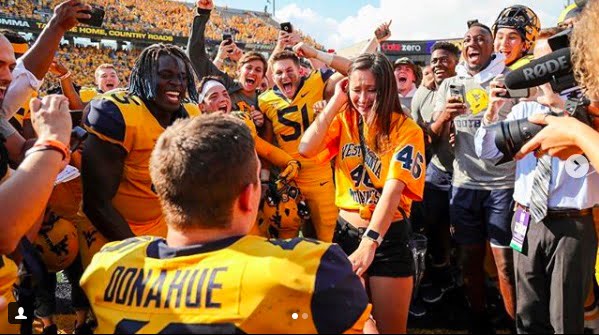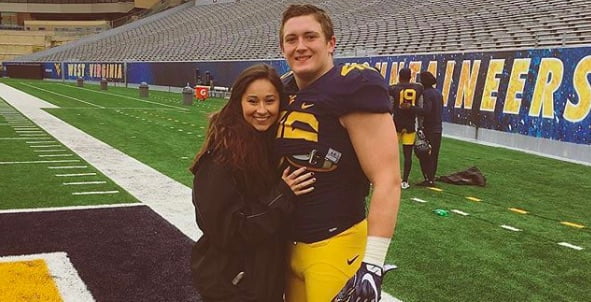 Probably some of you noticed Reese proposed on October 8th; after the Mountaineers defeated Kansas 38-22 in an NCAA college football game in Morgantown, West Virginia.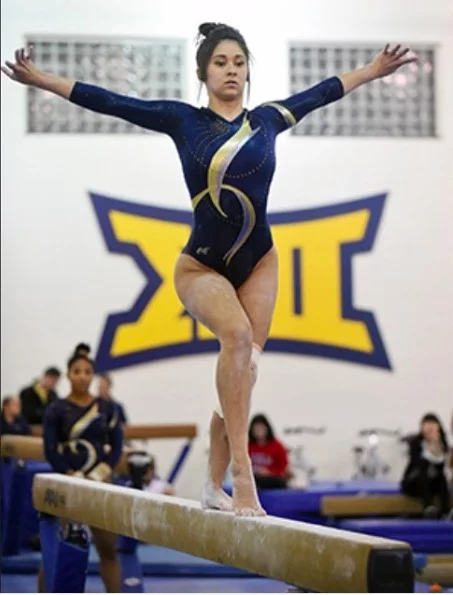 Furthermore, Sarah a former gymnast with the West Virginia Mountaineers at West Virginia University is originally from Dallas, Texas. She committed to West Virginia on July 17, 2013.
Prior to joining the Mountaineer 21-year-old, Sarah was 11 when she won the Junior Elite competition in 2008; former member of Metroplex Gymnastics, the gym owned by head coach Bryan Streeter. Sarah later joined the national team at Bela Karolye ranch.