Following the Ducks' victory over Saint Louis on Saturday night, Oregon coach Dana Altman's hard work is sure paying off..But this has been his long life motto! Wife of nearly 30 years would know! Let's turn our focus on her! Name Reva Phillips Altman.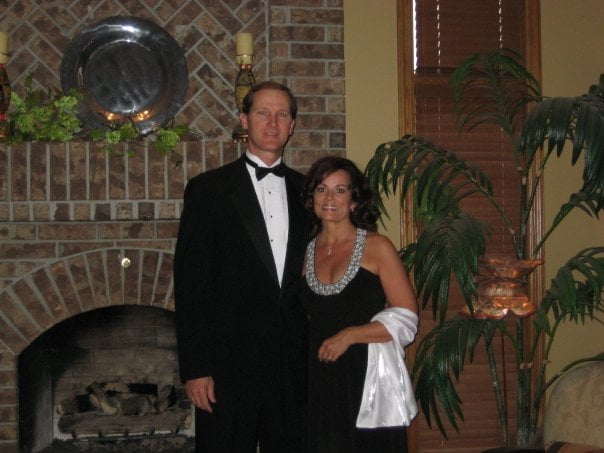 College coaching was something obviously familiar for the Altman household but when in 2010 his sudden move to leave Creighton after 16 seasons wasn't exactly the easiest of transitions.
Dana 54, thought if he was ever going to move it was the time. Wife Reva Phillips 55 and mother of four was at his side at all times. Reva Phillips originally from Stanton, Nebraska; and Altman have been married for almost 30 years and have three sons, Jordan (29), Chase (27) and Spencer (25), and one daughter, Audra (21).
The University of Oregon lured him and surely started to work his magic with his new team. Altman's Ducks enjoyed mixed success in his first season on the job:
"We have a long way to go," he said.
Away from the court, Altman's first season in Oregon has been one of adjustment to say the least away from family and friends but he went about it strategically taking along his son Jordan to be his video coordinator. Reva said:
"Dana had some familiar people around, and I think that helped," "Still, it was tough on Dana because we left family and friends behind, as well as the school that he poured his whole heart into for 16 years.
Truth is there is no easy way to say good bye right! Wise Reva knew she had to stick to her husbands decision:
"It's a whirlwind when you're caught up in something like that," she said. "You make a decision, and there's a plane there almost instantly to take you to a different job. Your emotions are running rampant.

"You just have to do it. There are things he might have done differently. He probably would have given everyone a hug, but I don't know if everyone was willing to get that hug from him."
Reva and daughter Audra remained in Omaha until Audra graduated from Millard West High School back in December 2010. She is now a student at Oregon, and Dana and Reva first lived in an apartment while they conducted a laborious search for a home. After those first months of adjustment she says now:
"coming here has been easy, too. It's been a wonderful experience, and the university and people have been great."
After all those years sharing together Reva knows her husband well saying:
"Coaching for 30 years and being older and wiser hasn't made losing any easier," "He wants to win. He works hard and he wants that effort to pay off."
And it sure does! Dana and his family might have left a lot back in Omaha but Oregon has become their new home. He signed a contract in early 2011 worth a guaranteed $1.8 million per year!
I think after all they are all happy with Dana's bold decision.
You can follow conservative Reva on twitter here.  And watch her Facebook page here.