This stunning  girl here is Sabrina Simpson, she is dating Joey Logano,  NASCAR's bad boy driver who as we all know nearly won at Fontana if he had not been involved in that crash with Hamlin, but what made ​​the race upside down was when Tony Stewart accosted Logano on pit road. Stewart felt his chance to win was ruined when Logano blocked him on a restart with 11 laps remaining. Stewart finished 22nd.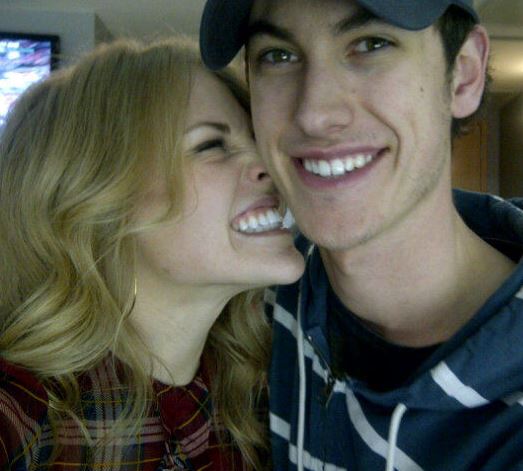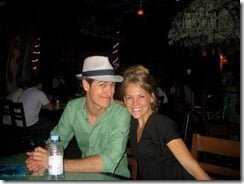 Well, we can't say we are not familiar with controversy surrounding Logano, but what we are not that familiar is to getting to know his romantic side, and that comes with a pretty lady, his girlfriend Sabrina Simpson.
Sabrina came to people's attention about a year ago, when she was  seen at several races and other promotional events with Logano, however she hasn't been around that much in 2012 and again this year, leading to assume there are not longer together, however there is no confirmation about that, perhaps she I too busy a school , Sabrina is studying at Queens University.
22-year-old Sabrina Claudine Simpson was born on October 23, 1990, she  is the daughter of Donna and John Simpson.
According to Joey, he met Sabrina at a football game in 2010..
"She happened to come by the barn one night to watch football," Logano said. "My pickup line was, 'Do you want a water?'"

Corny for sure. It got cornier when the SUV driver referred to Simpson as "butter," a play on Logano's nickname "sliced bread" (as in the greatest thing since).
You can follow Sabrina on Twitter here.