Robert Gue
Robert Gue is the supportive and loving husband of British racing car driver Pippa Mann, a talented driver with Dale Coyne Racing team who also finds time to work as a commentator for IndyCar Radio.
Robert Gue's wife Pippa Mann was born in London, England on August 11, 1983 to Anna and Clive Mann. She grew up in near Leiston and started racing professionally in 2003 when she joined Manos MotorSport, Pippa's three-year deal required for her to race in the British Formula Renault Championship; the following year she signed with Team JVA and with Comtec Racing in the Formula Renault Eurocup in 2005. Pippa became the first woman competing in the Formula Renault 3.5 Series in 2007 when she signed a deal with Cram by P1 Europe.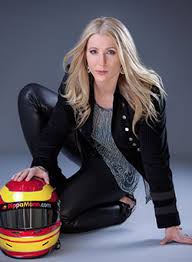 In 2009, Pippa Mann competed in the Indy Lights Series with her new team Panther Racing, she competed in the Indianapolis-based IndyCar Series team Conquest Racing in 2011, On October 16, 2011 Pippa sustained severe burns to her right little finger when she was involved in a 15 car chain crash at Las Vegas motor Speedway that claimed the life of Indycar champion and one of her best pals Dan Wheldon. She was back behind the wheel the following year and signed with Dale Coyne Racing in 2013 and qualified in 22nd position for the 98th Indianapolis 500 a year later the same year she announced her partnership with Susan G. Komen.
Pippa Mann is happily married to her husband Robert Gue since December, 2012. Mr. Gue an Indycar veteran engineer for Schmidt Peterson Motorsports, before Robert came to Schmidt Peterson he was an assistant race engineer for Walker Racing and design engineer for Pratt & Miller Engineering. He hold a BS in Mechanical engineering from Clemson University from where he graduated in 2001.