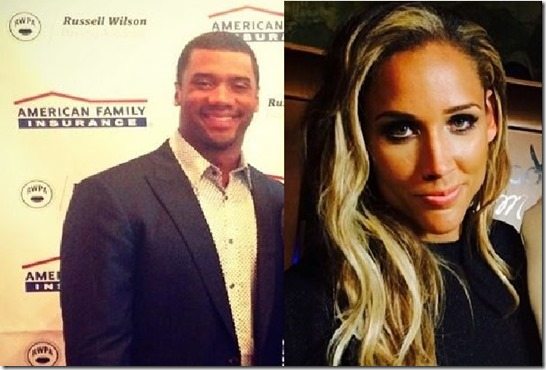 Do we have a couple alert going on? Super Bowl winning quarterback Russell Wilson and track star-turned-bobsledder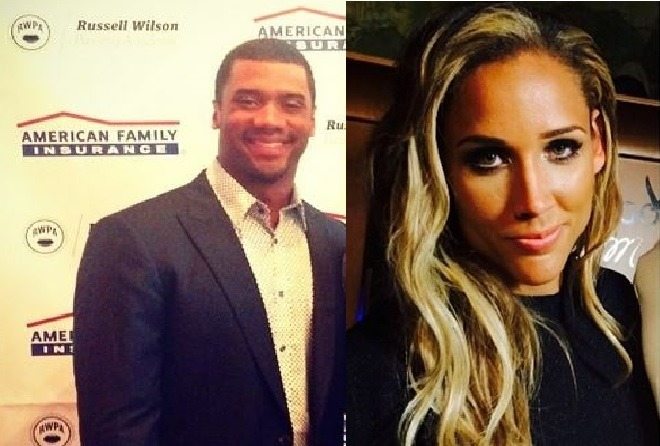 Lolo Jones were seen looking pretty cozy at the ESPYs Wednesday night in Los Angeles, sparking rumors of a possible hookup!
The alleged couple were seen leaving the ESPN Body Issue party Tuesday, and hours later they were still together at an ESPYs after-party hosted by Drake on Wednesday! That's two days in a row!
According to a reports from pagesix,com; Russel 25, and Lolo were talking all night with their faces 'this' close," Spies also ran into the couple at the Ritz-Carlton later. "They parted at the door, no kiss," said one.
We could be witnessing the birth of a major romance for these two. Ok, so we have no confirmation on their affection for one another but they are both single, both hot and they are obviously attracted to each other, a woman wouldn't spend two days with the same guy partying if she wasn't into him, right!
Wilson actually attended the ESPYs with his younger sister Anna, but Jones, posted a Twitter photo of herself next to Wilson holding an ESPY Award.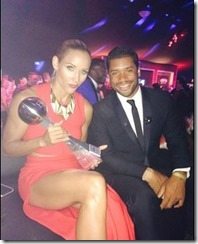 The 31-year-old –who says to be saving herself for marriage –said said on a recent interview that while she harbors absolutely no nostalgia for Sochi itself ("I'm honest"), she does miss the bond with her fellow sledders.
Jones is also bummed that her hard-earned baby-got-back bobsled booty was the first to go as the 31-year-old works to get back into hurdling shape.
On the other side, we have a recently separated Wilson, who announced in April he was divorcing his wife of two years, Ashton Meem Wilson.
Russell might be getting into unknown territory with Lolo who has revealed before her difficulty with relationships because of her virginity. This relationship would be a pretty big deal for her since it's a big change from her usual online dating, do you think she is ready for it?
Or could Russell be up for the challenge? We are talking about the Olympic hurdler who is more than just another pretty brown face with light eyes. She's a girl with substance and standards. There's not enough role models like Lolo in the mainstream media, so whoever she picks must be pretty special and Russell-who is a devout Christian –often references his faith in press conferences and interviews so we think they could be a great match!
On September 4th, it was announced Lolo Jones teamed up with pro ballroom dancer Keo Motsepe for the 19 season of Dancing with the Stars.
Let's wait and see who shows up to support Lolo, some people are wondering whether or not Lolo will become interested in her handsome DWTS partner. What do you think??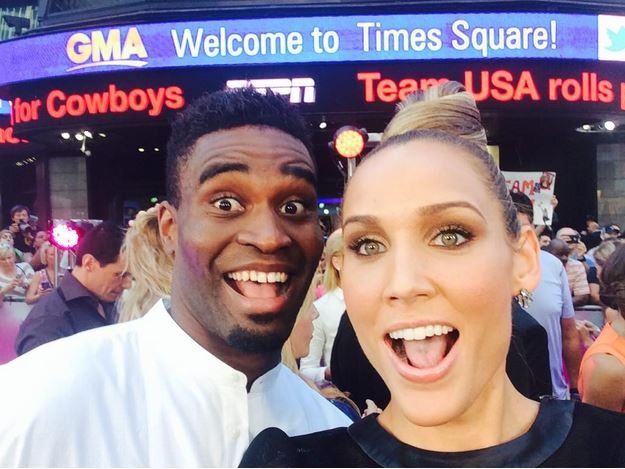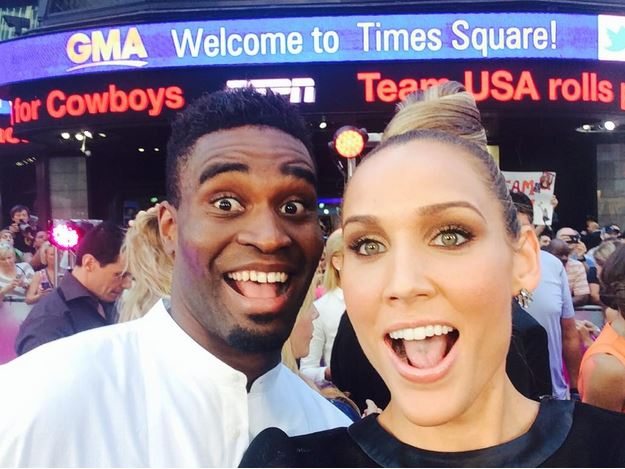 You can find Lolo on Instagram here and Russell's here.