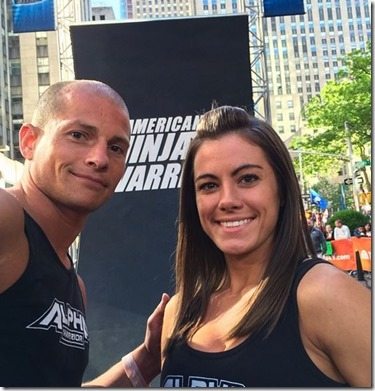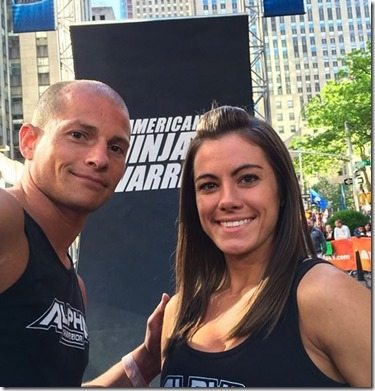 NBC's American Ninja Warrior fan? Then for sure you, were like us, one of the millions that were left stunned watching petit but athletic powerhouse, contestant Kacy Catanzaro fly through the grueling obstacle course at the Dallas finals!
The former NCAA gymnast became the first woman to conquer the American Ninja Warrior course in just under 9 minutes!
You probably also watch her smooch her man at the top of the tower while she enjoyed her glory moment! Meet her boyfriend, Brent Steffenson! He is a Stuntman/Acrobat/Extreme Athlete!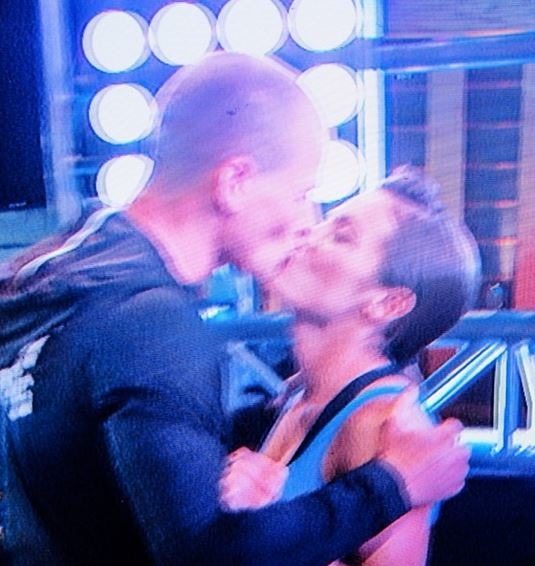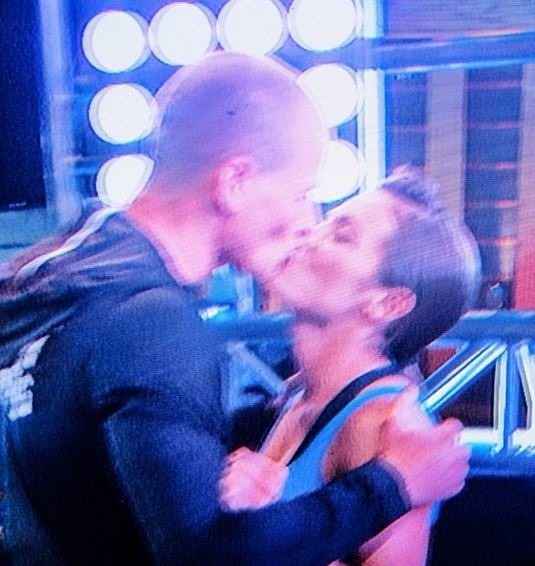 Brent is not only your regular supportive-loving boyfriend, the guy is a free runner and was also into gymnastics so lets say he can give her some pointers. Not familiar with freerunners? Take a look below, that will tell you everything you need to know about how Bret came to become…that.

Pretty cool huh! Yeah, he is one of those guys who is pretty much fearless as he flies thought the air while attempting not to break his neck. He says on his website
I fell in love with the board sports growing up too, like skateboarding and especially snowboarding. I lived to be on the mountain! My love for big air and flipping around also lead me to diving and trampoline.
Brent grew up in Utah, which became the perfect "playground" As it turns out he is also a former American Ninja Warrior competitor; he appeared in American Ninja Warrior 4, 5 and 6 competing alongside his pretty girl. He became the first American to defeat the Ultimate Cliffhanger in the 3rd stage on the American Ninja Warrior.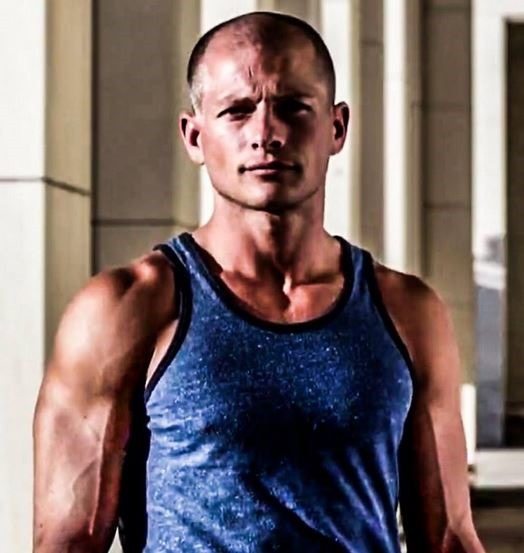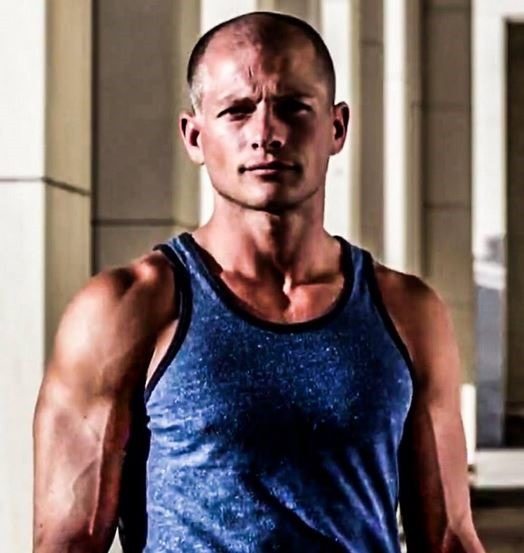 He is also a stuntman!
I've always loved crazy stunts on the big screen and so another area of focus is being a stuntman. My work as a stuntman and a performer allow me to pursue another passion of mine, traveling. My jobs take me all over the US and even around the world. I am super grateful to be able to experience so many cool places and meet so many amazing people.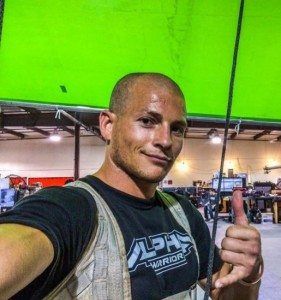 In American Ninja Warrior 6, the 33-year-old competed in the Dallas Qualifying. He was quick to defeat the first 4 obstacles, however he had trouble on the new obstacle the Ring Toss. He accidently got both rings stuck on a peg and he tried to clear the obstacle, but eventually fell in the water.
Then to the shock of everyone, he didn't make it into the Top 30, just getting 31st place and getting beat by Dillion Gates, a person that he trains with and is also friends.
Now his gymnast girlfriend at Towson University, made history Monday when she became the first female contestant to qualify for the show's Herculean Mt. Midoriyama national finals round, based on the Japanese competition known as "Sasuke"
Brent's gal will attempt to become the first person to win "American Ninja Warrior" when she faces other competitors in Las Vegas. No one has actually ever completed the Mt. Midoriyama course in the five-season history of the show.
You can find Brent on Twitter here, Facebook here and Instagram here.