Sabrina Gonzalez
Sabrina Gonzalez is the lovely and supportive girlfriend of NFL player, Shaq Mason. Her NFL boyfriend is currently a guard with the New England Patriots. The pair has been together for a while and is the proud parents of one child. Keep reading to know Sabrina Gonzalez's biography.
Sabrina's man was born Shaquille Olajuwon Mason on August 28, 1993. The Tennessee native is one of two children born to Steve Mason and Alicia McGuire. Mason who began playing football at age six, played four seasons serving two of them as team captain at Columbia Central HS. He was named all-state and all-district in 2009 and again in 2010.
He earned numerous accolades in his college career, including 2014 First Team All-America honors by USA Today.
Mason who stands at stands 6-foot-1, was a fourth-round Patriots pick out of Georgia Tech in 2015.
Sabrina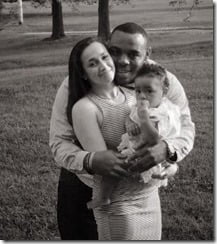 She is not your ordinary wag, though she and her man are not married they certainly have more of a serious commitment since they are the parents of a baby girl named Kamrie Maleah Mason. Sabrina Gonzalez gave birth to the couple's first child on August 7, 2014.
Mason said of the birth of Kamrie
"It was a crazy experience, obviously," I was just like, 'I'm kind of excited like game day,'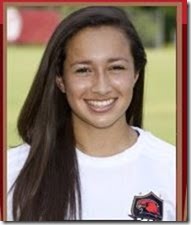 Ms. Gonzalez is a Columbia, Tennessee native. She is the daughter of Omar and Hillary Craig. Her full name is Sabrina Ranae Gonzalez and has two siblings: Jessica and Julian.
She is also into sports; played soccer at Columbia Central, and was voted Midfielder of the Year in District 8-AAA her senior year.
Subsequently, studied at Martin Methodist College –where she was part of the women's soccer team. Furthermore, in 2015, she appeared in 13-of-20 matches throughout the season and made five appearances in the starting XI.
According to her profile, she looks forward to a career as a nurse.
You can follow Shaq's gal on Instagram here.