Sarah Jade Bautista
Sarah Jade Bautista is the lovely wife of WWE legend and movie star, Dave Bautista. It looks like Dave Bautista is super proud about his hot wife, who became over the weekend a pole dancing champion!
The gorgeous Sarah Jade Bautista kicked some at Miss Pole Dance America competition and was crowned the winner of the event. Her pro wrestler hubby shared the exciting news on his Twitter account to let the whole world know about his wife's latest achievement.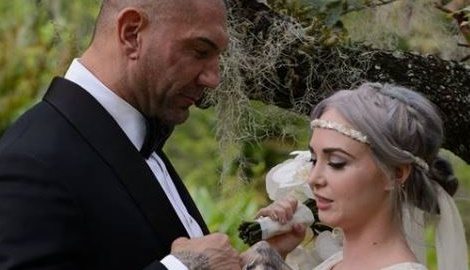 Sarah Jade is a brand ambassador, pole aerialist, aerial chandelier performer, and Owner of Buttercup Pole Dance. She and Dave tied the knot last year in October and became his third wife.
Her man has been a couple of times. In the early 1990s he tied the knot to first wife, Glenda Batista with whom he fathered two children, daughters Keilani born in 1990 and Athena born in 1992. The couple ended in divorce and her went on to marry second wife, Angie in 1998. He also divorced Angie Bautista in 2006. He remained close to Angie, after she was diagnosed with ovarian cancer.
Before Sarah Jade Bautista came along, he was linked to a few women. He revealed being romantically involved with at least three WWE Divas, including Melina Perez, Kelly Kelly and Rosa Mendes.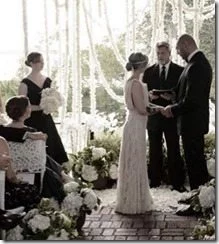 Before becoming Mrs. Bautista Sarah had been already making a path for herself in the pole dancing ranks. She has performed at event like Ink and Iron, Pole for a Purpose, and Pole and Aerial Arts Showcase. She competed twice at the USPDF Amateur Nationals Taking second place in 2012 and becoming a pro.
She placed most athletic in consecutive Florida Pole Fitness Championships and also placed second in the southern pole fitness level 4 juniors.
Per her website, Sarah Jade Bautista is a classique style pole dancer with a love for high heels and body rolls. The pretty pole dancer and instructor also has a love for tattoos, as she has several pieces of ink work on her body.
She began pole dancing after seeing the girls during her bartending days. She bought a pole online and watched YouTube videos and taught herself to dance. She started teaching in 2010 and opened her own studio in 2012.
Sarah Jade Bautista also hosts training camps at her studio three times a year.
The former WWE champ appeared in Guardians of the Galaxy, and will appear in a still-untitled Blade Runner film next year.
Find Sarah Jade Bautista on Instagram here.