Liusca Criollo
Liusca Criollo is the beautiful girlfriend of Rougned Odor, the Venezuelan MLB player who is a second baseman for the Texas Rangers. Would you like to know more about Odor's lady? Keep reading
Liusca Criollo's boyfriend Rougned Odor was born on February 3, 1994 in Maracaibo, Venezuela. He comes from a family of baseball players, his younger brother also named Rougned Jose Odos a infielder also is a player with the Texas Rangers, and his uncle Rouglas Odor a minor league player who once played with the Akron RubberDucks.
Rougned Odor never made it into the MLB Draft, the Texas rangers signed him as a international free agent in 2011; The Rangers assigned him to the Spokane Indians and to the Myrtle Beach Pelicans in 2013, it was until 2014 that Odor was officially invited to played with the Rangers. Odor made his MLB debut against the Houston Astros on May 12, 2014. Ready to find out a thing or two about Odor's young girlfriend Liusca, who he calls his Flaca?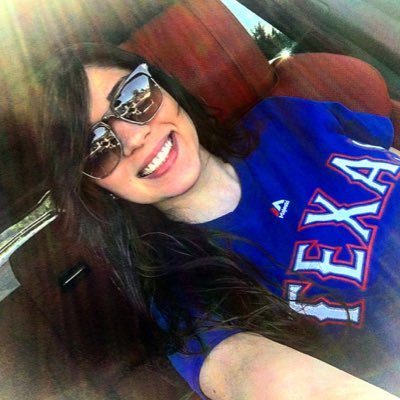 Rougned Odor's is dating Liusca Criollo the beautiful brunette born in Maracaibo, Venezuela to parents Carmen Ochoa Garcia and her husband Mr. Criollo, Liusca has one brother named Luis.
Follow Liusca Criollo on Twitter here