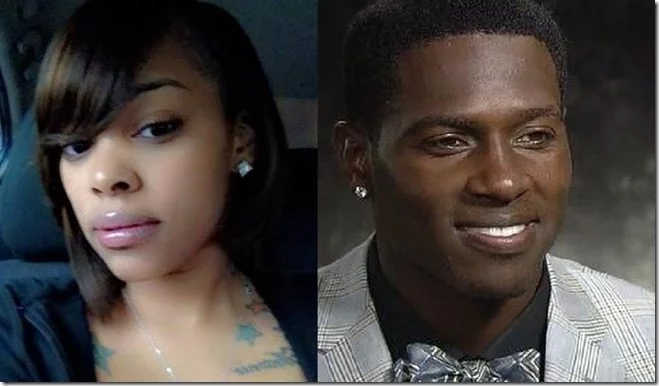 Meet Shameika Brailsford, the ex-girlfriend of wide receiver for the Pittsburgh Steelers, Antonio Brown. The former couple have a child together and there has been drama for years between these two!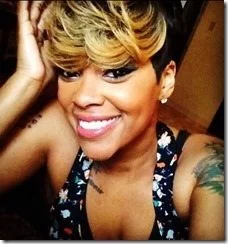 Brown is the proud daddy of three adorable children, son Antonio Brown Jr.; better known as "Lil AB;" daughter Antanyiah Brown or "LilmissAB" and born earlier this year, we have cute little boy, Autonomy Brown.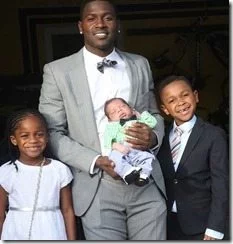 He was accused by ex- Shameika of keeping their son from her, but who needs a mom when your dad is making millions! His kids are being well cared for and pampered, but don't believe us, you can take a look at the kids Instagram pages here and here.
RELATED STORY: ANTONIO BROWN'S NEW GIRLFRIEND CHELSIE KYRISS
Ok, so that's not really fair to Shameika but who has has been battling in court since 2011 reports say, but let's face it, is hard to go against Brown when he is looking like a fabulous father in his children's eyes. Plus Shameika apparently cant say much of herself since she was arrested at age 19. (mug shot below).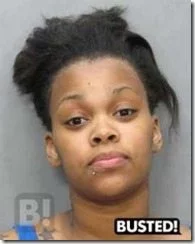 The 24-year-old is from Miami, FL; and currently resides in Lauderdale Lakes, Florida according to her Facebook profile. She attended Miami Central High School and also CCAC in Pittsburgh, Pennsylvania.
Shameika who likes to be called "MsBrailsford" says on her favorite quotes section
The road to success is not straight. There is a curve called Failure. A loop called Confusion, speed bumps called Friends, red light called Enemies, caution light called Family. You will have flats called Jobs. But, if you have a spare called Determination, an engine called Perseverance, insurance called Faith, A driver called Jesus, you will make it to a place called Success…
Sounds familiar? On her behalf we can say she looks like a more matured, changed woman.
Her ex-man, was drafted in the 6th round of the 2010 draft.  In his 4 years with the Steelers Antonio has won two team MVP awards (2011, 2013) and has made two Pro Bowl appearances (2011, 2013). Antonio is the first player in NFL history to have 1,000 yards returning and receiving in the same season. He was also the fist NFL player to record 5 catches and have at least 50 yards in every game of an NFL season.
She gave birth to the couple's son in 2007, by 2012 she filed legal docs asking to the NFL star to pay up in child support. At the time AB was ordered by a judge to pay 6k to Shameika and to not disobey the courts order. It wasn't until earlier this year that the former couple finally settle their battle over custody and support. According to reports, Brown, who signed a 42.5 mill 5-year extension deal with the Steelers in 2012, agreed to pay 5k a month in child support instead of the $750 he used to pay.
Hurray for Shameika! Find her on Facebook here.