Mrs. Denise Bennett is the lovely mother of Stetson Bennett, the 5'11 quarterback for the Georgia Bulldogs at the University of Georgia under the direction of head coach Kirby Smart.
Stetson Bennett High School
Stetson Bennett graduated in 2017 from Pierce High School in Blackshear, Georgia. He played football under head coach Sean Pender finished his high school career with  3,700 passing yards and 500 rushing yards with 40 touchdowns. As a senior, Stetson was named Region Offensive Player of the Year, All-State 3A Second Team football, All-State Class 3A Second Team offense, and received  Offensive Player of the Year honors his junior year.
Stetson Bennett College Stats
Stetson Bennett started his college career at the University of Georgia but didn't play his first year, deciding to transfer to Jones County Junior College in 2018. He finished with 1,840 yards snd 16 touchdowns in 12 games.
Stetson had the opportunity to attend Louisiana, but when Georgia presented him with a scholarship, the decision where to go was a no-brainer. However, getting the starting position was a real battle; he was firstly a backup for Jake Fromm, later for D'Wan Mathis, Jamie Newman, and later for JT Daniels.
Stetson Bennett finally got the opportunity he hoped for against UAB after Daniels suffered an oblique injury; he completed 10 of 12 passes for 288 yards and 12 touchdowns.
In 2019, Bennett completed 20 of 27 passes for 260 yards and two touchdowns in five games.
2020, Stetson completed 86 of 155 passes for 1179 yards and eight touchdowns in eight games.
In 2021, Stetson Bennett completed 168 of 261 passes for 2,638 yards and 27 touchdowns in 13 games.
Stetson was named National Performer of Week by the College Football Performance Awards, SEC Co-Offensive Player of the Week, and was one of three finalists for the Burlsworth Trophy.
Stetson Bennett Father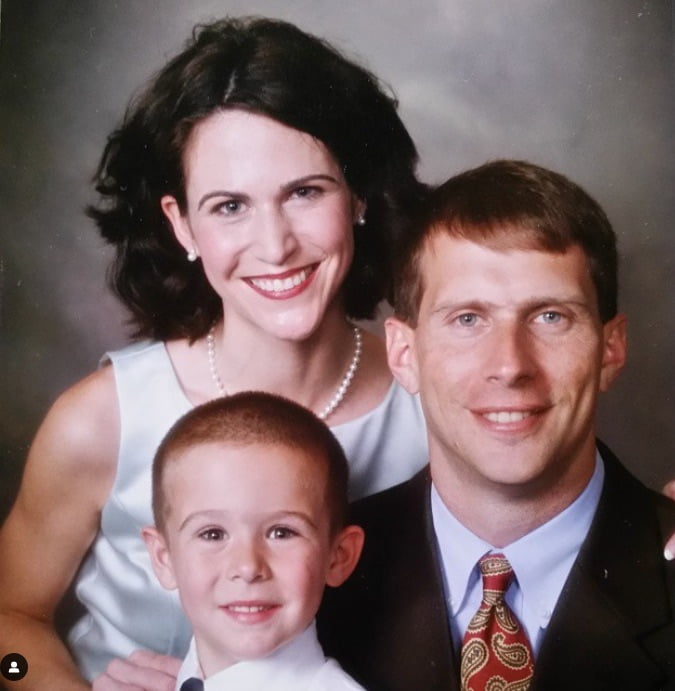 Stetson Bennett's dad Stetson Bennett III (b. September 15, 1969), is one of the children born to Jayne McCurdy Bennett and Richard Buddy Bennett. He played quarterback at Georgia Southern and later at the University of Georgia.
His father buddy Bennett (November 13, 1937- July 15, 2016) graduated from  Jesup High School, earned a varsity letter from Stetson University, graduated with a  degree in Education from the University of South Carolina. He was later a football coach at Waycross High School (1962-1963),  Georgia Tech (1963 – 1964), University of South Carolina (1964-1965), Screven County High School (1965 – 1966), and East Tennessee State University (1966-1970) where his defense became known as Bennett's Bandits.
Mr. Bennett III's grandfather Stetson Bennett Sr. was a moonshiner part-time and later became a Baptist preacher.
Stetson Bennett Mother
Denise Bennett is firsthand foremost the wife of Stetson and mother to her five amazing children, Stetson, Luke, Knox, Maverick, and daughter Olivia Bennett.
Denise Bennett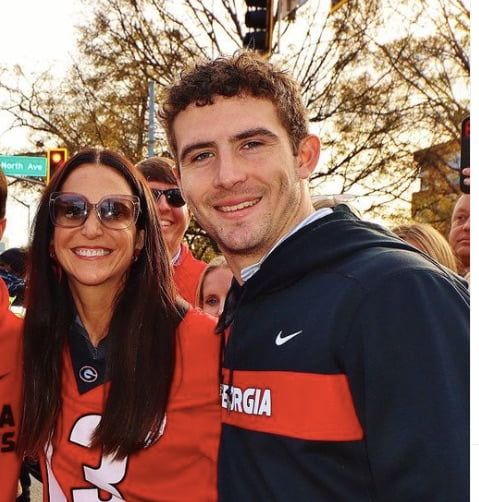 Stetson Bennett's mother, Denise Bennett, was born Denise Beasley on June 15, 1972. She graduated from UGA College of in 1996. Mrs. Bennett is the owner of Bennett's Hometown & Bennett's Boutique in Blackshear, Georgia. She opened Bennett's Hometown in January 2005; they now own more than seven pharmacies.
Denise met her husband Stetson while they both attended the University of Georgia; before starting their own business, Denise and Stetson III worked as pharmacists at Publix.
Stetson Bennett Siblings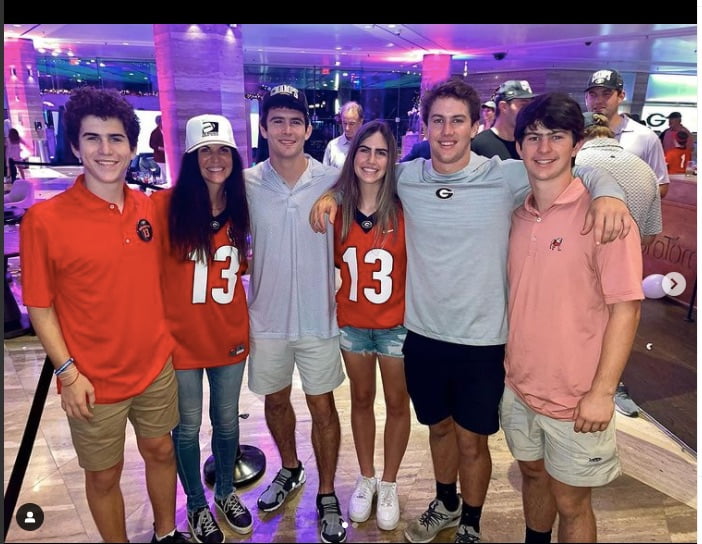 Stetson is the oldest of his four siblings, twins, brothers Knox and Luke Bennett, are seniors at Pierce High; Knox lettered in football and baseball, and Luke Bennett plays wide receiver and cornerback for the Bears.
Maverick Bennett, the youngest of Stetson's brothers who will turn 16 in February, is a member of the cross country team and football team at Pierce High School.
Stetson's beautiful sister Olivia Stetson (b. September 12, 2007), his momma's mini-me, inherited her mom's beautiful genes and her brothers' pathetic genes. Olivia plays baseball, basketball, and soccer at Pierce High School.
Stetson Bennett Girlfriend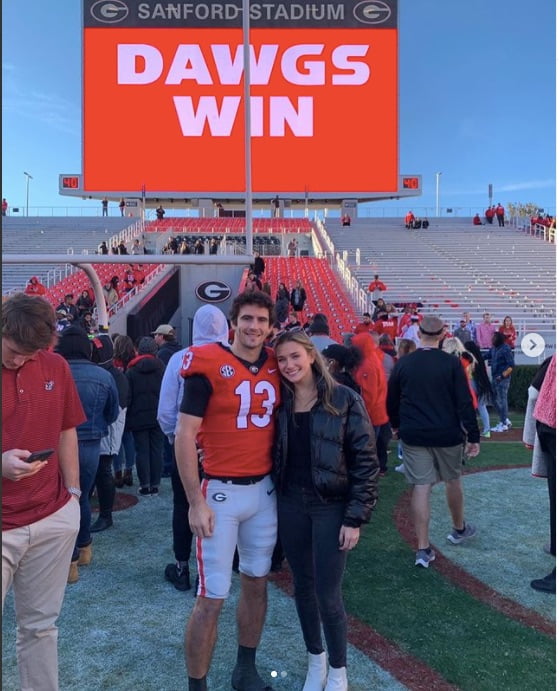 Stetson Bennett's girlfriend is Cameron Liss; they have been dating since 2020. Cameron, an Atlanta native, graduated from the University of Georgia and has done volunteer work all over the world.
Cameron Liss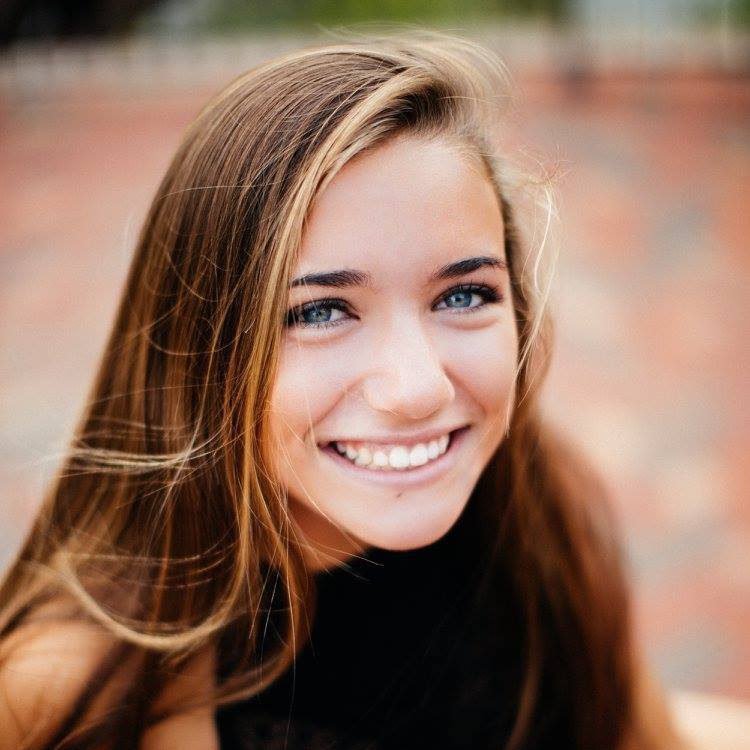 Pretty Cameron Liss was born and raised in Atlanta, Georgia; She is one of three daughters born to Michael and Christy Liss (nee. Berger), who also graduated from the University of Georgia. Cameron has two sisters, Nicole and Victoria, Nicole is a student at the University of Georgia, and Victoria, who is engaged to her longtime boyfriend Brandon Lister, attended Ole Miss.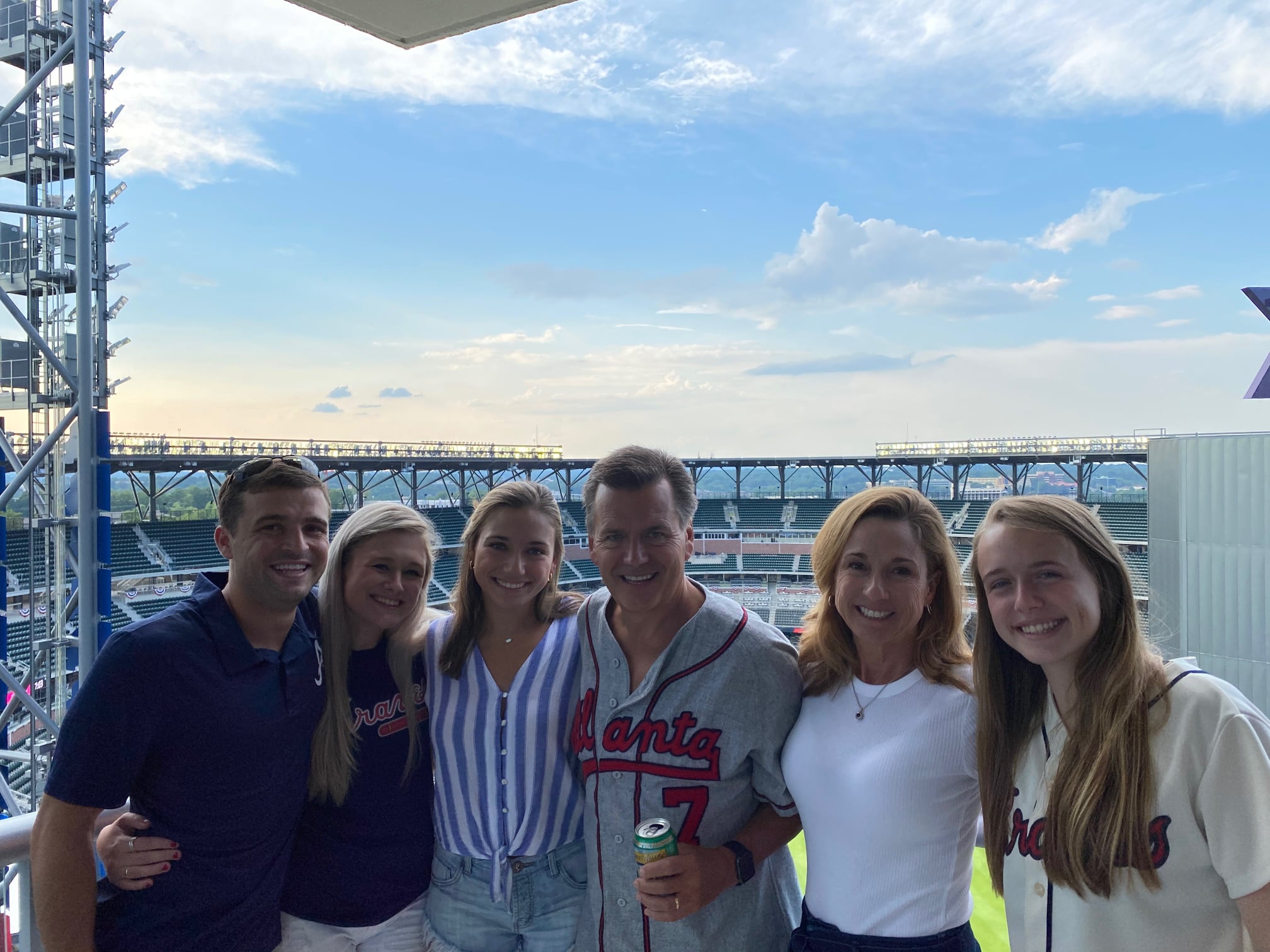 Cameron's dad, Mr. Michael Liss is one of seven children born to Nancy and Tony Liss; Mike is the vice-president of services industries at SAP in Atlanta; before that, he was vice-president at Novient from 1999 to 2001, solutions director at Clarus from 1994 to 1999, and from 1988 to 1993, Mr. Liss was a solutions consultant at American Software. He graduated with a Bachelor of Business Administration and accounting from UGA.
Cameron's momma Christy born on October 3, 1962, is an attorney at Dekalb County District Attorneys Office.
Cameron Liss graduated from St. Pius X Catholic High School and, in the Spring of 2020, graduated from the University of Georgia with a Bachelor of Science in biology, psychology, and Spanish minor.
One of my favorite highlights at UGA has been working in professor Kevin McCully's Non-Invasive Exercise Muscle Physiology Lab. In his lab, we study the endurance and mitochondrial capacities of different muscles. The goal of this lab is to improve muscular function and health of clinical populations. During my time in lab, I have had the opportunity to take on my own project. I presented at the CURO Research Symposium and traveled with the rest of the lab to Greenville, South Carolina, for the Southeast Conference of the American College of Sports Medicine. This past summer, I also received the CURO Summer Assistantship, studying the endurance of different muscles in the neck
Cameron volunteered at Mercy Health Center, a recommendation by professor Karl Espelie, who she met during her freshman year while studying organic chemistry in Athens. She went on a mission trip to Antigua, Guatemala, her sophomore year and took advantage of UGA's abroad programs when taking Spanish classes in Cadiz, Spain. Ms. Liss also volunteered at Piedmont Athens Regional Hospital, is a member of the Health Preprofessional Honor Society, Alpha Epsilon Delta, and was selected as a Gamma Chi recruitment counselor.
Related Story: Brock Bowers Mother DeAnna Bowers