Emily Nixon Hill
This pretty gal is Emily Nixon Hill, aka Emily Hill; she is the beautiful wife of NFL player Taysom Hill, the kick returner, utility player, and quarterback for the New Orleans Saints.  Hill also played for the Green Bay Packers and college football for the BYU Cougars at Brigham Young University.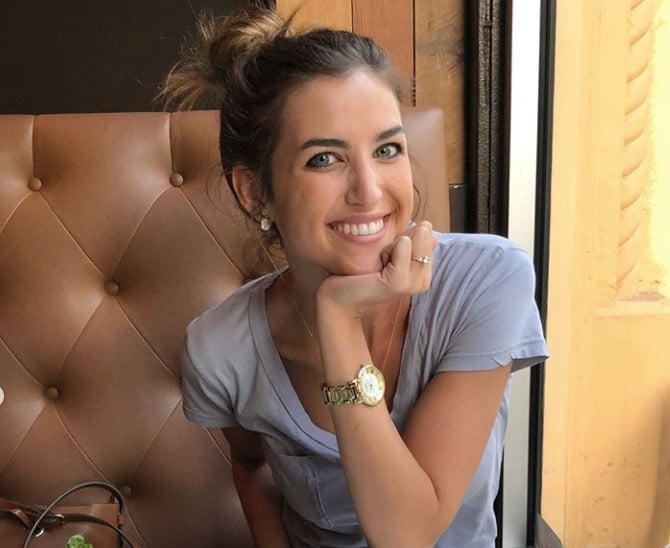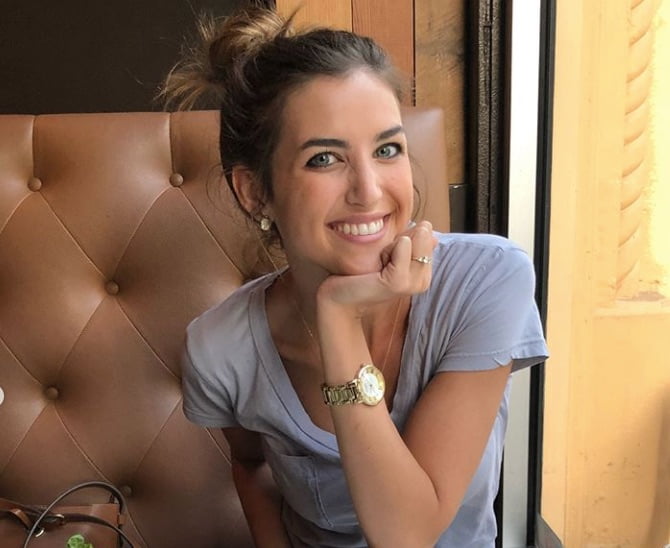 Mrs. Nixon Hill is one of ten children born to Laura Newman Nixon and Clair Nixon, ages 67 and 69. One of her older siblings is former BYU and NFL linebacker David Nixon.
She was born Emily Rogers Nixon on July 20, 1992, in College Station, Texas. At her house, Taysom got on one knee on December 29, 2013, and asked Emily to be his wife.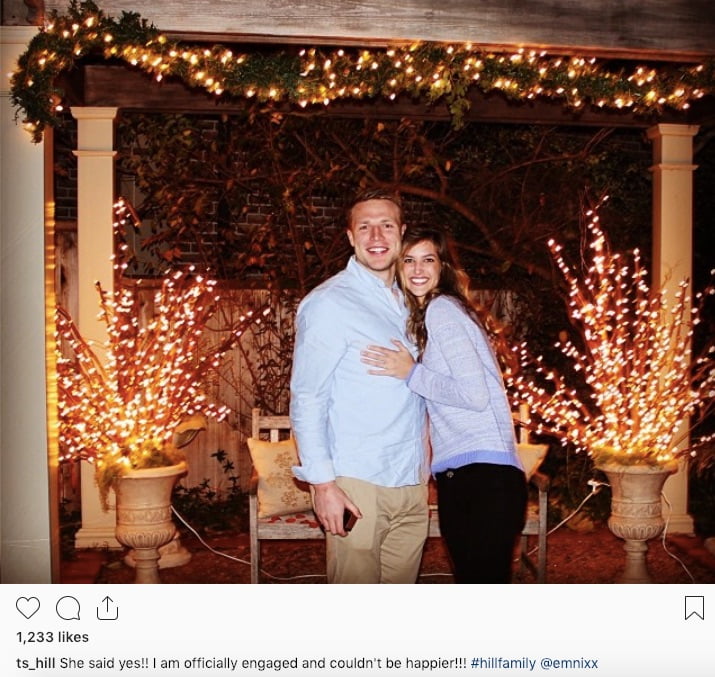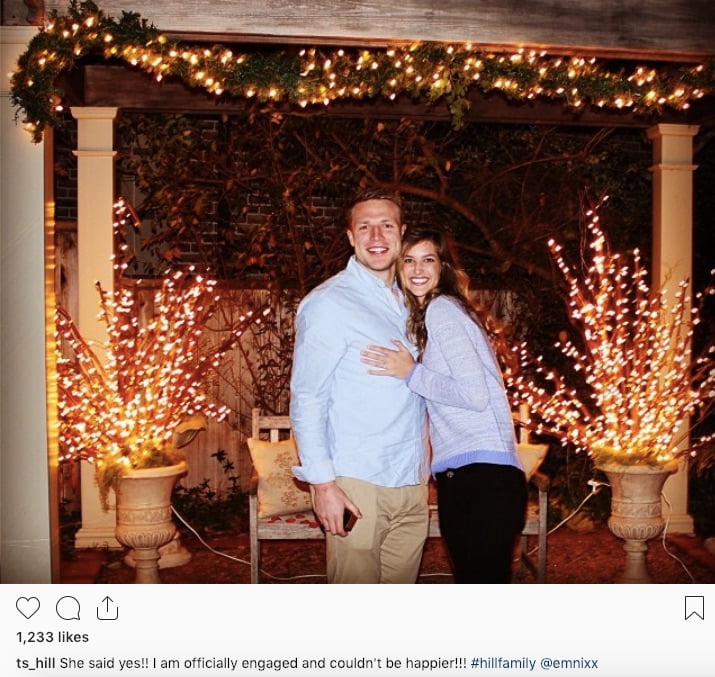 The happy couple tied the knot on April 12, 2014, in Salt Lake Temple, in Utah.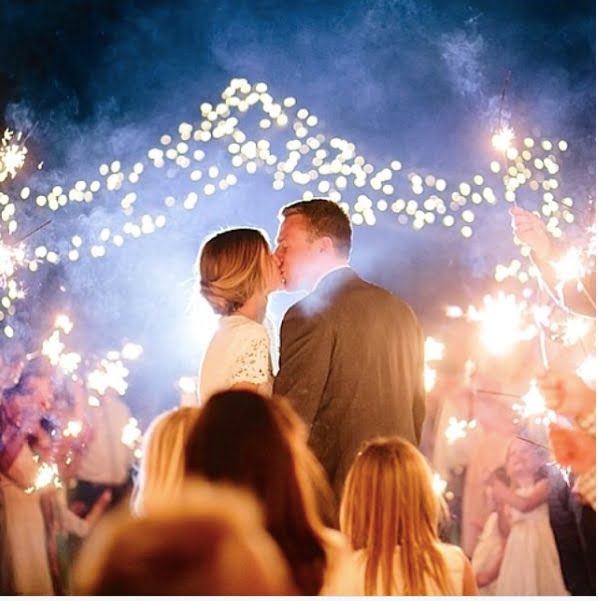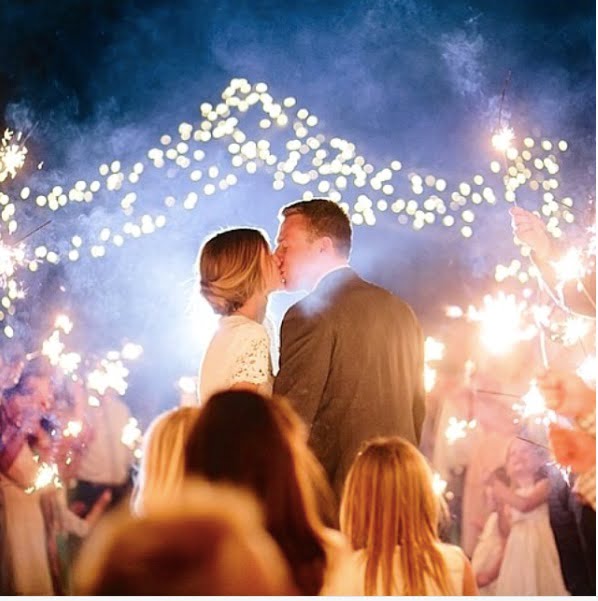 Taysom and wife Emily Hill welcomed their son Beau Nixon Hill on August 24, 2020.
Words cannot describe the love and gratitude Emily and I are feeling right now. So proud of my wife, Emily, for all the sacrifices she has made, continues to make and how well she did in delivery. Finally, happy birthday to my little man, Beau Nixon Hill! We love you!! pic.twitter.com/n3MaJ0AoKW

— Taysom Hill (@T_Hill4) August 22, 2020
Who is Tayson Hill wife, Emily Nixon?
Tayson Hill's wife, Emily Nixon Hill, is an accountant at Chatbooks; before that, she worked as an analyst for McColee Partners and a finance manager and accounting for SnapPower from December 2015 to December 2017  in Vineyard, Utah. She corporate finance department of Nu Skin Enterprises from January 2015 to December that same year.
We did tell one of her siblings is retired NFL linebacker David Nixon; he started his career playing at College Station. He committed to Texas A&M Consolidated over offers from LSU, Arizona, Kansas State, Purdue, TCU, Houston, SMU, Oklahoma State.
He subsequently transferred to BYU, where he recorded 275 tackles, 137 solo, 138 assisted. David signed as a rookie agent with the Oakland Raiders in 2009. A year later, he played with the Texans and for the St. Louis Rams and Dolphins in 2011.
He returned to the Rams in 2012 before joining the Carolina Panthers later that year. He retired after the season ended. Emily's big brother later worked as an analyst for Wasatch Commercial. Since March 2013, David has been an executive vice president for JLL. Emily's sister Rachel is married to former BYU safety Craig Bills, now healthcare administrator for Pleasant Hill Post Acute in San Francisco; he and his wife have two beautiful children.
Emily's momma Laura Newman Nixon attended Greenwood High School, her dad Mr. Clair originally from Woodland Hills, California. He later attended BYU and is nowadays an associate dean at Texas A&M University.
For her part, Tayson's wife Emily Nixon graduated in 2015 with a Bachelor's Degree in finance; around that same time, Emily was an administrative assistant at Marriott School of Business.
Like her husband, Emily Nixon is a member of The Church of Jesus Christ of Latter-day Saints; both have served as missionaries, something Emily's siblings have also done.
Emily Nixon Hill Social Media
Emily Nixon has over 1,100 followers on Twitter, where she posts regularly and around 850 followers on Instagram, although her profile is private. She used to post quite often on Facebook; one of her last photos was back in November 2015.
Taysom, on the other hand, keeps us posted; Emily, Tayson, and little Beau spent a few days in Cabo  San Lucas, Mexico, their little man's first trip to the beach.

He posted a beautiful photo of Emily and Beau on Mother's Day.
Happy Mother's Day! I don't know what Beau and I would do without you. I have been so impressed with the way you have handled and adjusted to being a mom the last 8 months. We are so lucky to have you in our lives! We love you!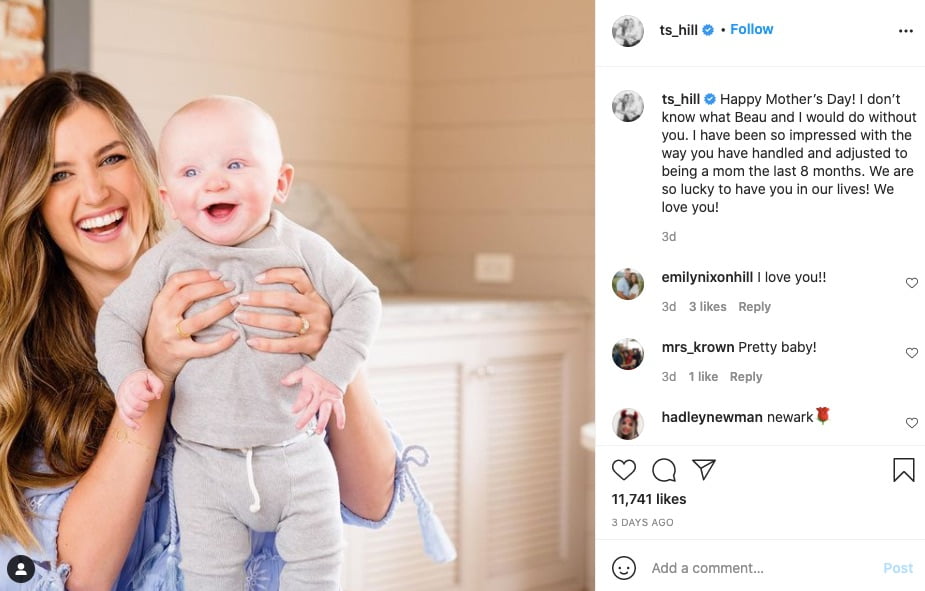 Tayson Hill Highlights
Emily's stud Taysom is one of four children born to Natalie and Doug Hill; he was born in Pocatello, Idaho, where Taysom Rotary Park is located and where his parents got his name from. Taysom started playing football while attending Highland High School in his hometown.
He later attended BYU, where he was the career leader in QB rushing yards; he played in 36 games, threw for 2682 rushing yards and 43 touchdowns.
He signed as an unrestricted free agent with the Green Bay Packers on May 5, 2017; joined the New Orleans Saints on December 3, 2017; he made his debut against the Carolina Panthers the next day, recorded two special teams tackles.
Tayson recorded 37 carries for 196 rushing yards and two rushing touchdowns in 16 games the following season. He recorded 27 carries for 156 rushing yards and one touchdown in 16 games; he started in 5. In 2020, Taysom started in 8 of 16 games, recorded 87 carries for 457 rushing yards and 8 touchdowns.
Tayson is competing for the starting quarterback position against Trevor Siemian and former Tampa Bay Buccaneers QB Jameis Winston.
Tayson Hill Contract & Salary
Tayson Hill signed a 4-year, $140 million extension on March 14, 2021, following the news of Drew Brees' retirement. Before that, he had a two-year deal worth $16.3 million. Hill has an annual salary of $12,159,000.
Tayson Hill Charity
Tayson joined his former Green Bay Packers teammate Jordy Nelson during a charity softball game at the Jordy Nelson Charity Softball Game in Wisconsin, where the guys raised $130,000 for Young Life. Taysom hit 19 home runs and a shattered windshield.
"I hope they moved all the vehicles outside the fence," Nelson said in a news release from the Packers. "Taysom Hill broke (a windshield) in the sponsor game. … It's pretty amazing what these guys can do, just natural athletes, the way they swing the bat."
Taysom also participates in several youth camps; he and Emily supported MyCauseMyCleats and Acacia Shade.
Tayson Hill Position
Tayson Hill, known as The Human Swiss Army knife, plays in the quarterback and utility player position for his versatility in the field. From linebacker to defensive lineman, Hill is considered one of the most versatile players in the NFL.
Hill is the poster boy for versatility. He's the only QB/TE/KR's I can recall in NFL history. Hill took 58 snaps at quarterback, 58 snaps as an inline tight end, 12 snaps as a running back, 21 from the slot, 33 out wide, and he was a core four special teamer. With his size and speed, don't be surprised if Sean Payton finds a role for him on the Saints' defense next season.
Tayson Hill Jersey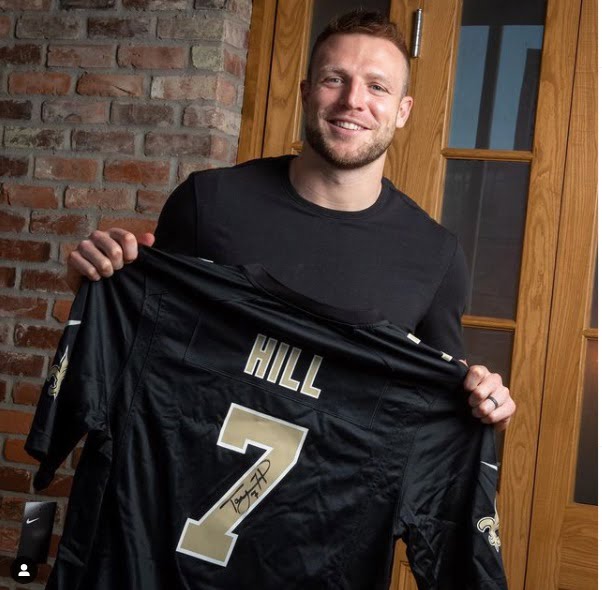 Tayson hill's fans can get their fans on his jersey in white and black thru the Saints Fan Apparel Store for $49.98. The NFL Store also has some sweet Tayson Hill's jerseys for $119.99, some of them you can get personalized.