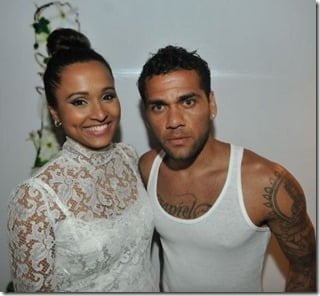 Wanting to know a little more about the right defender for FC Barcelona Daniel Alves da Silvas' hot girl? Her name is Thaissa Carvalho. She's Brazilian (from Rio) just like Dani. She's 30 years old; Thaissa was born August 4th 1982 in Rio de Janeiro that makes her one year older than Dani. But who cares she is South American pure beauty!
She's an actress, mainly in Brazilian soaps. She started studying theater when she was only 13 where she eventually discovered her true passion. She has been very succesful performing in over 20 T.V roles and 6 theater appearances. She made her debut in T.V in 2002. The Brazilian duo has been dating since last summer.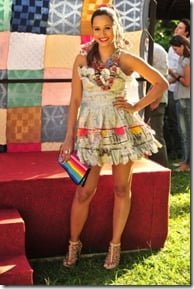 Thaissa next to being a hot T.V personality, she studied Nutrition at the University in Rio. Than can certainly come on handy to keep her man on a healthy athlete diet! She also has a blog where she keeps fans posted on her latest adventures, if you are fluent in Portuguese be my guest, you can see it here.
You can follow this beautiful brunette on twitter here.