Tiger Woods didn't have the best of luck at the Masters in Augusta, his new girlfriend Lindsey Vonn was  there to show her support and her ex- husband Thomas Vonn showed Tiger his on although I wouldn"t thought of  Thomas' Tweet as a supportive, but  the man gotta speak his mind, after all this is a free country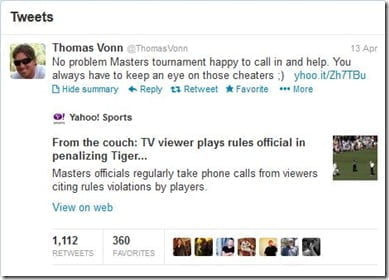 Some people found that funny, others thought it was just rude and even pathetic. Find Thomas Vonn on Twitter here
So what's Thomas Vonn's Story, out of curiosity do you think he would demand for Lindsey to stop using his name? don't say I didn't warn you!!
Thomas Vonn's Biography.-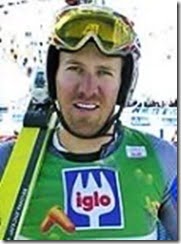 72-year-old Peter Vonn and 68-year-old Inger Vonn welcomed their son 37-year-old Thomas Vonn was born on December 3, 1975 in Newburgh, New York. Thomas"  younger brother is 33-year-old Christian Vonn, who graduated from Northeastern University, former golfer, assistant manager at Vonn Talent Management Group and now a Consultant at Adage Capital Management in Boston.
Thomas attended at Northwood School in Lake Placid, NY after he gradated in 1994 he enrolled at  St. Lawrence University in Canton, NY  from which he graduated in 2001.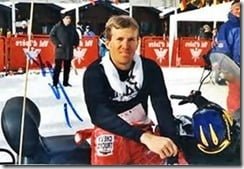 Thomas turned pro in 1999, joined the New York SKI ED Foundation, his best result was when he placed nine at the 2002 Olympic Winter Games in Park City, Utah. he took the first placed that same year in the Giant Slalom at the National Championships in Squaw Vole, UT.
In the giant slalom at the 2008 at the National Championships in Whiteface, NY Vonn placed fourth. He retired for competing  in 2005.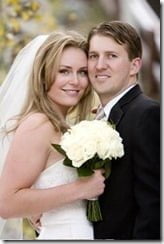 Two years later on September 29, 2007 he got married to the formerly Lindsey Kildow at the Silver Lake Lodge in Deer Valley, Utah. Thomas became Lindsey's coach, manager and agent.
The ice couple parted ways on November, 2011 when they announced they decision to divorced, which was finalized on January 9th, 2012.
Lindsey officially announced she was dating golfer Tiger Woods on March 18th, 2013, however there are no reports about Thomas Vonn having a new girlfriend of his own.