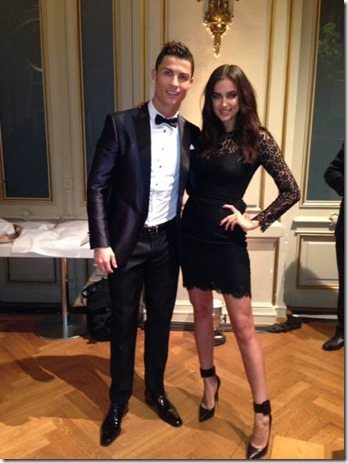 Cristiano Ronaldo might have the soccer moves to conquer fans around the world but his girlfriend has taken the fashion world by storm and has everybody in the palm of her hand, lets find out more about his supermodel girlfriend, 28-year-old Russian beauty, Irina Shayk.
#1 Real name and roots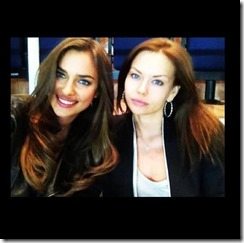 Irina Shayk (real name Shaykhlislamova), sometimes credited as Irina Sheik, was born on Jan 6 1986 in a small town called Emanzhelisk, it's in Ural, 50 km from Сhelyabinsk. Irina started modelling quite late – at the age of 19 but ever since her career began she has transitioned into the world of high fashion gracefully. The daughter of a coal miner dad and a music teacher mom, she has one sister named Tatiana (pictured above).
#2 Big break in lingerie
The brunette beauty got her first big break in 2007 when she became the face of Intimissimi lingerie
#3 Known for
Irina is ranked #14 Top Sexiest Models, she has had a long run in the prestigious Sports Illustrated Swimsuit Issue, appearing since 2007 through 2014. She was the cover model for the 2011 issue, that same year the Russian bombshell ranked number one in the "50 Hottest Russian Women" list by Complex Magazine.
#4 Modeling career
She has appeared in the Sports Illustrated Swimsuit Issue annually ever since 2007. In 2010, Irina was voted Glamour Magazine's International Model of the Year. In March 2011, Irina was bestowed the highest honor when she was chosen for the cover. Irina has been featured in advertising campaigns for La Perla, Armani and Guess. She has also appeared in numerous international fashion magazines including Vogue, Elle, Italian Vanity Fair, Marie Claire, GQ and Glamour.
#5 Stints with the music industry
Four years ago she starred in the music video for Kanye West' song "Power."
#6 Charity Endeavors
She is working with a maternity hospital in her hometown and has helped rebuild the children's ward of the local hospital. She is the official ambassador of Pomogi, a charity in Russia providing care to sick children and has also become involved in the Red Cross, lending her support to efforts worldwide. Irina was one of the supermodels participating in a special charity project – Marc Jacobs' T shirts "Protect the Skin You Are In".
#7 Love life and motherhood.
She and her footballer man met through their Armani Exchange campaigns a few years ago and have been linked together since 2010. When Ronaldo announced he had become a father to a baby boy, Irina who is not the mother didn't seemed to mind and instead stuck with her man and has been seen many times bonding with Cristiano Ronaldo Jr.
#8 Animal lover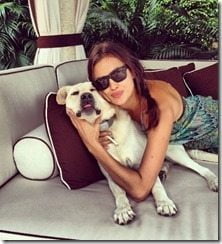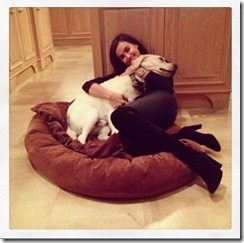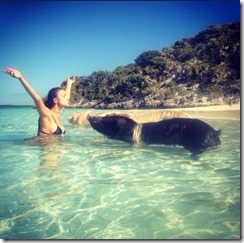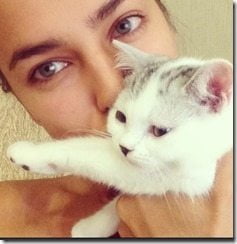 Irina has a dog named Caesare, after Julius Caesar, a Labrador which she claims was fathered by one of the dogs who played the title role in the film Marley & Me.
#9 The couple have worked together
They recently modeled for Vogue Spain's 2014 issue, on the issues titled "Together Cristiano Ronaldo and Irina Shayk strip their love for Vogue"
#10 Big screen debut and designer?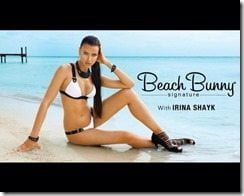 In 2014 Irina will make her big screen debut as Megara, the wife of Hercules, in the Hollywood movie 'Hercules: The Thracian Wars" directed by Brett Rather. Irina most recently launched a collaboration with Beach Bunny Swimwear, where she has designed her own line of bikinis.
Irina currently divides her time between New York and Europe. Find her on Instagram here.