The upcoming fight between Sara MacMann vs. Sheila Gaff on April 27, at Prudential Center in Newark, NJ is being expected not only by us, fans of UFC 159 but Trent Goodale, coach of Limestone College.
Trent was on born February 27, 1983. He is son of Ron and Debbie Goodale. He is native from Osage, IA. He studied in Osage High School. He weighs 133 lbs and is 5-5 tall.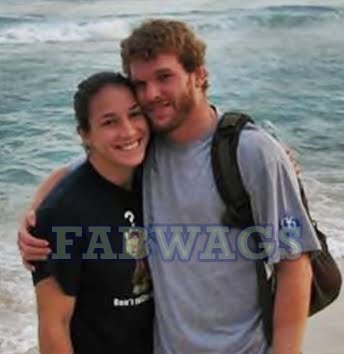 During High School he was three-time state champion, placing second as a freshman, four-time conference champion and AWN seventh-team all-American! His career record of 159-6 includes two undefeated seasons. This guy is unbeatable!!! He also set school records for most wins in a season (45) and a career (159), and most pins in a season (28) and a career (85).
He was four-time team MVP and earned four Ironman awards for not missing a high school practice. He was also placed fifth at Junior National Freestyle Regional at 132 and fourth at Greco Regional senior year. He consequently won Junior National Freestyle Regional at 123 junior year and lettered twice in football and once each in track, baseball and golf. Jezz… he also became first team all-district and team captain in football senior year. Added to that he became an honor roll student. His wrestling coach was Brent Jennings.
On 2005-06 he posted a 9-8 overall record, going 4-7 in collegiate competition at 125 pounds. He went 0-2 in dual matches and Big Ten duals and placed third at Spartan Classic while competing unattached. He also competed at Kaufman-Brand Open, UNI Open and Midlands Championships and became letter winner.
In 2004-05, his season record was 4-4 at 133 pounds and pinned two opponents furthermore scored one major decision which was competing at Kaufman-Brand and UNI Opens. On 2003-04 he had a season record that was 8-18 at 133 pounds.
He placed seventh at Big Ten Championships and went 1-9 in dual matches and 1-7 in Big Ten duals. On 2002-03, his season record was 16-9 at 125 and 133 pounds. Thus won title at Spartan Open and placed second at Brand Open, sixth at UNI Open and seventh at FILA National Junior Freestyle Championships.
This guy recorded six pins and three major decisions. He also went 0-1 in sudden victory matches, four of his season losses were by two points or less. On 2001-02 he recorded a 9-5 mark while competing unattached and placed third at Upper Iowa Open and second at Fila Junior Nationals.
Sara and Trent expected their first baby on 2008. Trent was still Limestone College head wrestling coach she was getting ready for the Trials. The pregnancy and subsequent birth of the couple's daughter provided Sara with a break from competitive sports.
 Trent met her MMA girlfriend at the Iowa University wrestling team, where she moved in an effort to cope with her late fiance Steven Blackford's death.
Trent and Sara's adorable daughter Bella Maree Goodale was  born in 2009, after her birth she came back on track and started training at Revolution MMA in Boiling Springs and Linic MMA in Greenville, while also keeping her wrestling base strong by training alongside her boyfriend's wrestling team at Limestone College, in Gaffney.
Check more about Trent on twitter here.