Marissa Mowry
Meet the lovely Marissa Mowry; she is the gorgeous girlfriend and soon-to-be wife of college football quarterback Trevor Lawrence. He is the quarterback for the Clemson Tigers at Clemson University in South Carolina.
Trevor played high school football at Cartersville High School prior to committing to Clemson; 6'6″ Lawrence from Johnson City, Tennessee committed to Clemson in 2016.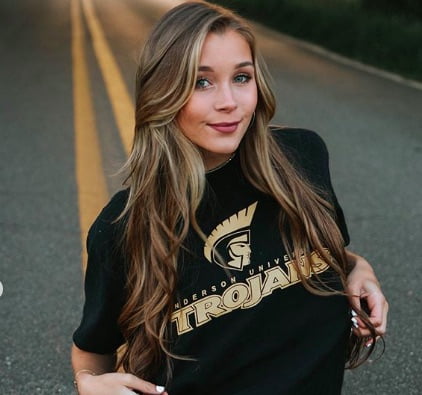 Trevor met his pretty girlfriend Marissa Mowry while in high school, they have been dating since 2016.
5'9″ Marissa Layne Mowry is a forward soccer player with the Anderson Trojans at Anderson University in Atlanta.
In addition to playing at Carterville High, Marissa who is turning 19 in November played at Darlington School Soccer Academy. She is also a part-time model.
On July 17, 2020, Trevor took Marissa to Clemson stadium, just like he has so many times, but this time it was different.
He took her to the field and there he got on one knee and ask her to spend the rest of her life with him. She said YES!!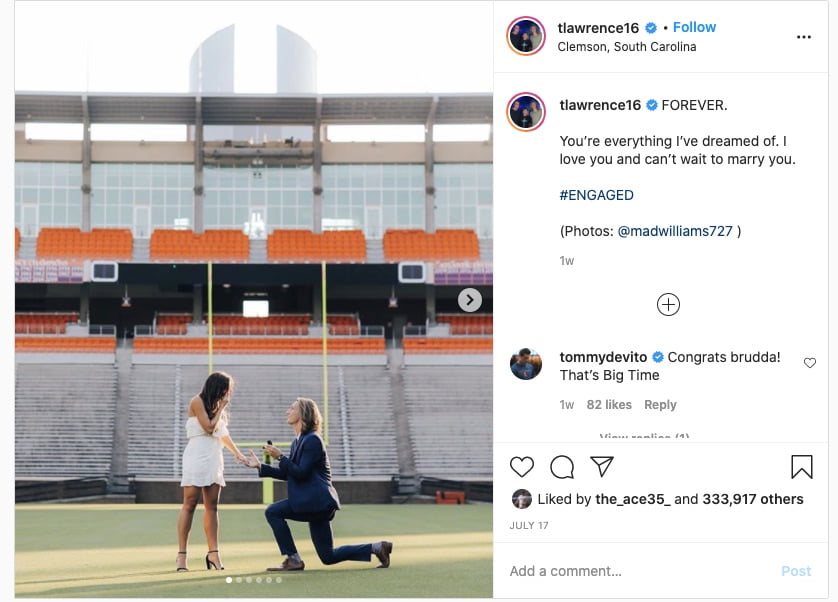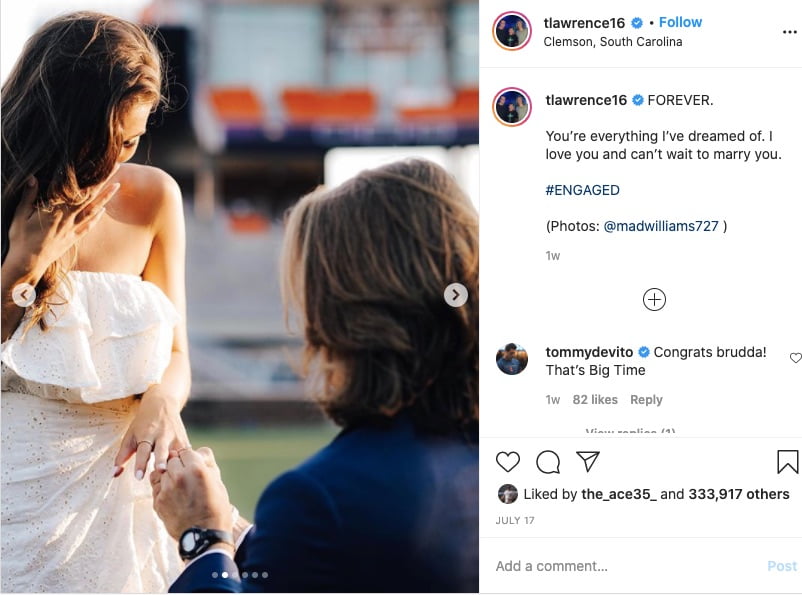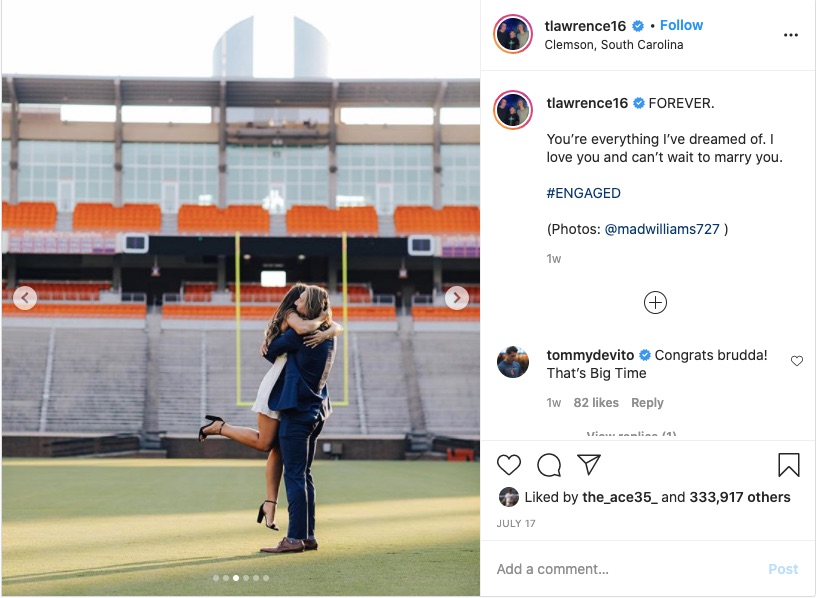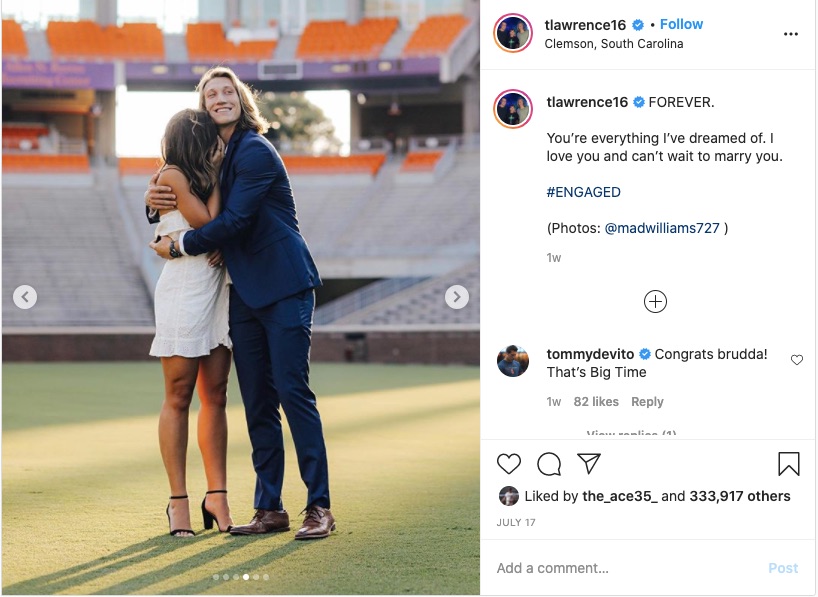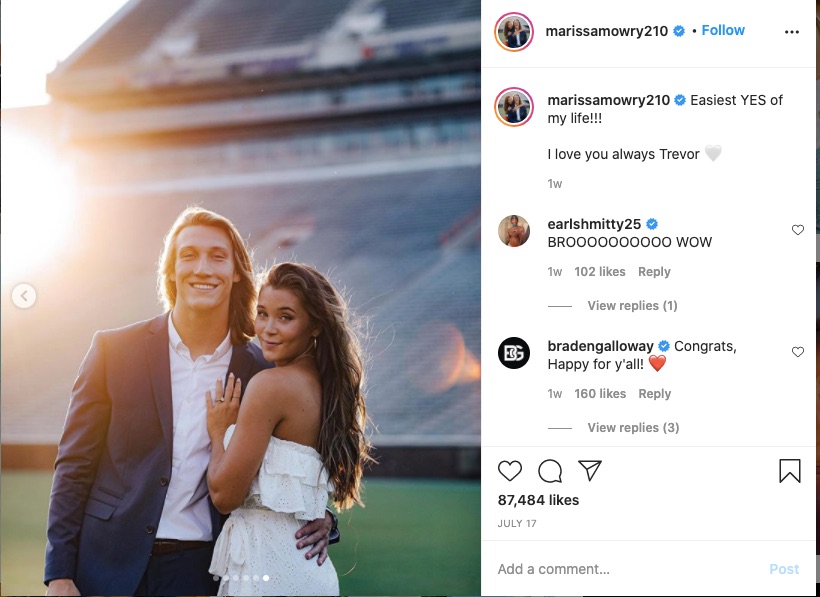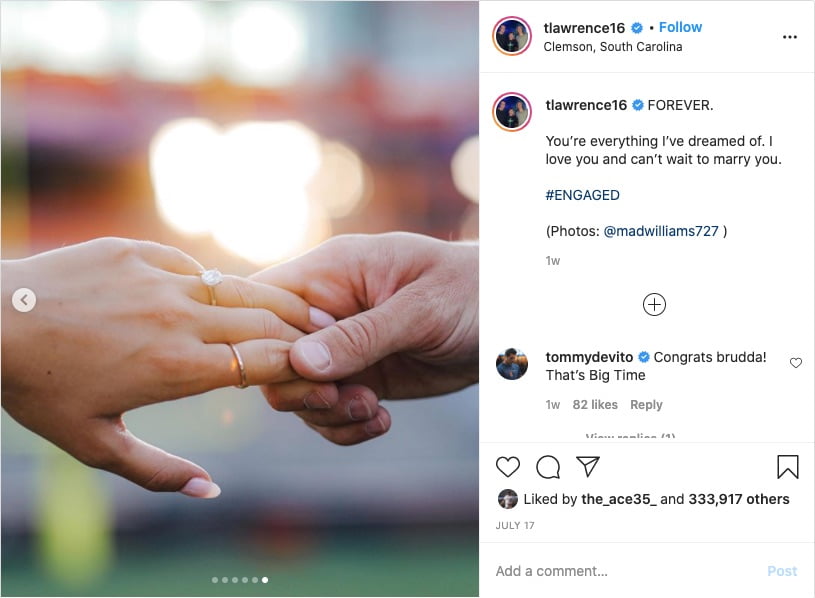 Marissa's Instagram here.