Katya Elise Henry
Pretty sure most of you know who Katya Elise Henry is? You know the Instagram model that according to her IG could be dating NBA player Tyler Herro, the shooting guard for the Miami Heat who, prior to the draft, played college basketball for the Kentucky Wildcats at the University of Kentucky. In addition to Kentucky, Herro also received offers from Villanova, Florida, Arizona, and Wisconsin, whom he initially committed verbally.
Tyler Herro Parents
6'5 Tyler Herro was born on January 20, 2000, in Milwaukee, Wisconsin, one of three children born to Christopher and Jennifer Herro, has two brothers Austin and Myles.  Both Chris and Jenn Herro were athletes in college before they married in 1999. They currently reside in Greenfield, Wisconsin.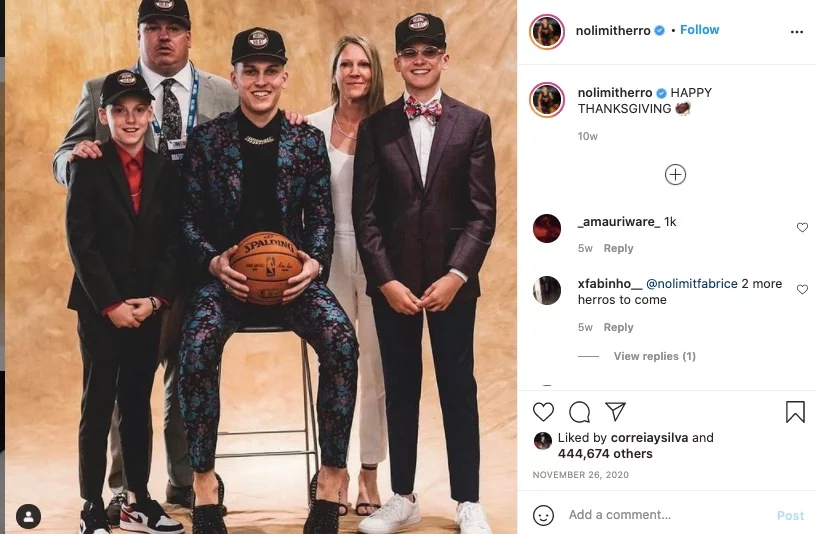 Jennifer Herro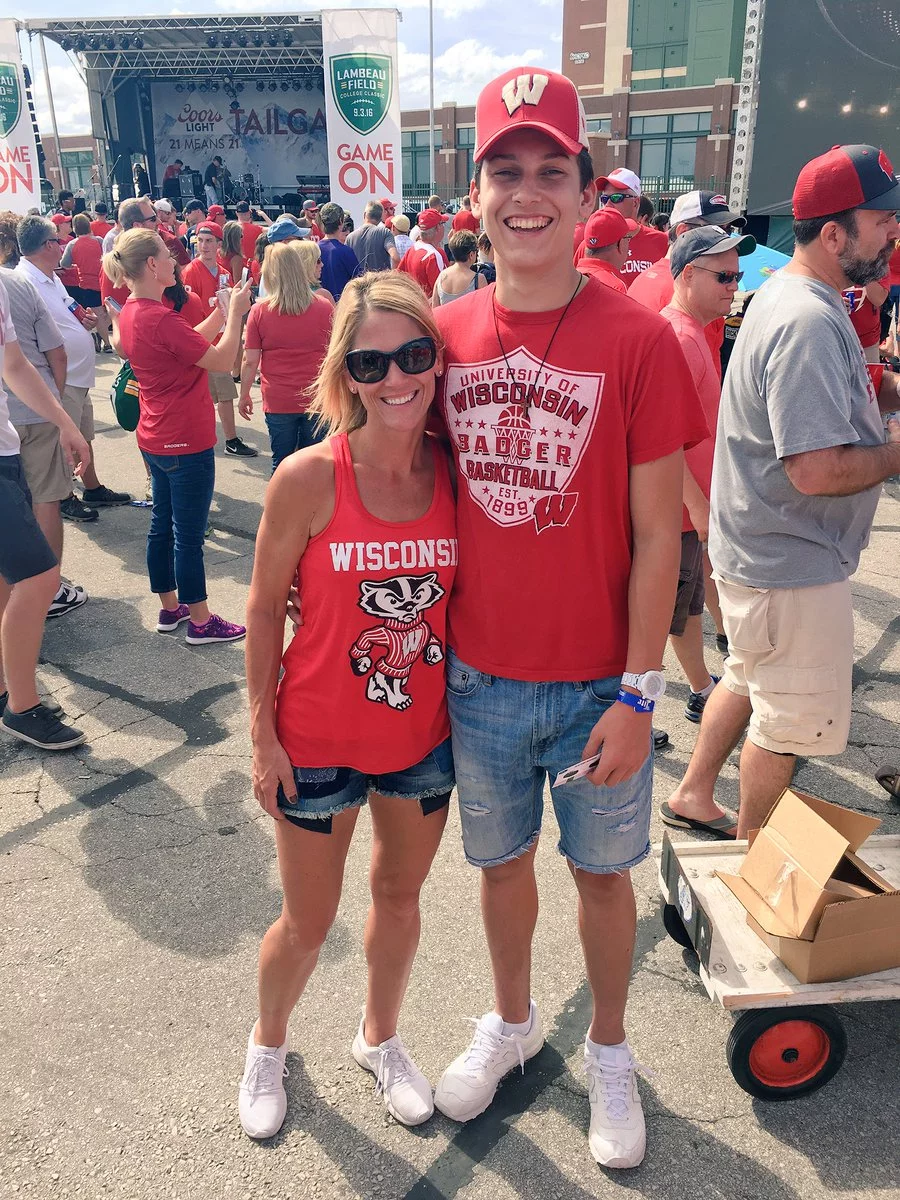 Tyler's mom, Jennifer Herro was born Jennifer Lynn Kozak on March 6, 1976;  one of three children born to Michelle Moeller and Michael Kozak.  Her father was a senior project engineer, foreman, and a machinist for  Frank L. Wells company for several years, like his father and grandfather, did before him. Mr. Kozak passed away at the age of 66, on May 3, 2019.
Mrs. Herro has two brothers, Michael and Dr. Bryon Kozak, an orthodontist and dentofacial orthopedics practitioner in Kenosha, Wisconsin. Her brother Michael works in security at Wynn Las Vegas, graduated from Concordia University & Milwaukee Area Technical School.
Mrs. Herro graduated in 1994 from Kenosha Tremper, where she also ran track and cross country; she is a dental hygienist but continues to run daily.
"He does get his grind from Jen because she runs 5, 6, 7 miles a day," said Christopher. "And you know she never misses work. We've been married for over 20 years — I can count on my one hand the times she's called into work sick, which is insane."
Chris Herro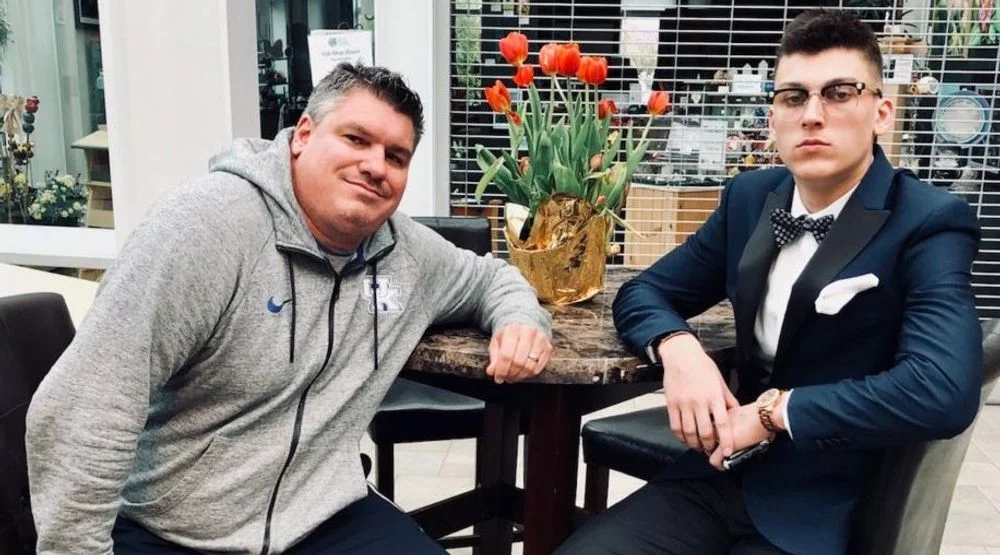 Tyler's dad Christopher Herro born on July 11, 1968; he graduated in 1992 from West Allis Hale. He played basketball in high school, but sadly a torn ACL put an end to his dreams of playing basketball in college. He initially received offers from Saint Louis and Florida State, but his injury during his senior year in high school had those offers backed down.
"Honestly, it took me a while to get over it," he said. "Three or four years. When you try to achieve your goal, and you have a passion for the game, it's tough to swallow that. You live and learn."

"Jen was shocked how many people knew me when I walked to the gym, because who I … I was a pretty good basketball player," said Christopher.
Chris Herro's role in Tyler's growth in the court was fundamental. Tyler has said his father is his most significant influence.
"I always told him, it doesn't matter who the you're playing against — you always want to be the best player on the floor and if you're not, then you get in the gym and keep working until you are," said Christopher.

"It's just meant to be at the end of the day," said Christopher. "I mean, I believe in God and it's crazy: Ty was born to be a basketball player. I mean, like he said — 'I wasn't supposed to be 6-6' — because he's got arms for someone who is only 6-2."
His father supported Tyler when he ended his commitment to Wisconsin to play at Kentucky, even if it meant he and Jennifer would have to drive long hours to see him play.
"What people don't understand is when you go to Kentucky, it's a different animal. It opens the doors that you would never think existed in life," said Christopher.

"We're nervous as (expletive) going to Kentucky like, you know?," said Christopher. "Coach Kenny Payne said he will be alright; Coach Cal (John Calipari) said, 'he's gonna be fine. Don't worry.' But when you go and you leave him there you're like, 'holy (expletive)' you know? You're like, 'Holy (Expletive),' right?"
Tyler quit Kentucky after one year when he declared to the NBA draft, Chris continued to support his son's decision and have faith that they raised him well and that he would do great wherever he plays.
"We just believe in him," said Christopher. "We believe that we raised him right. Don't get it wrong — we worry about him. I mean he's in Miami — that's a big time. It's a fast, big city where he's a good-looking kid with a lot of money. (Expletive), that's a lot to embrace; he's only been out of high school two years.

"Here's my biggest thing in general and Jen can attest to this. I believe in the house that he left. I believe I'm a good parent; I believe my wife has been an unbelievable parent, and you got to believe that the morals and the good things you've taught Tyler are going to reflect him at some point because Tyler knows right from wrong. Because we've taught him that."
Mr. Herro, the owner of Superior Disposal, works plowing snow in the winter and a concrete contractor and roofing during the summer.
Tyler Herro Salary
The Miami Heat drafted him with the 13th overall pick in the first round of the 2019 NBA Draft. He made his NBA debut against the Memphis Grizzlies on October 23, 2019. Tyler Herro's salary is $3.822 million; he agreed to a three-year contract worth $11,466,720 with the Miami Heat on July 10, 2019.
Herro has a pretty awesome rookie season in Miami, became the first NBA player born in the 2000s' to appeared in an NBA Conference Final and an NBA Final, plus was named to the 2019–20 NBA All-Rookie Second Team.
Tyler Herro Stats
Let's go back to Tyler Herro's stats while he played at Whitnall high school; and averaged 32.9 points, 7.4 rebounds, 3.6 assists, and 3.3 steals per game and became one of 54 players selected for the USA Basketball Junior National Team minicamp. During the year he played with the Kentucky Wildcats, Herro averaged 14.0 points, 4.5 rebounds, and 2.5 assists per game in 37 games.
During the 2019-2020 season with the Miami Heat, Tyler averaged 13.5 points, 4.1 rebounds, 2.2 assists per game during 55 games, started in eight.
Tyler Herro Girlfriend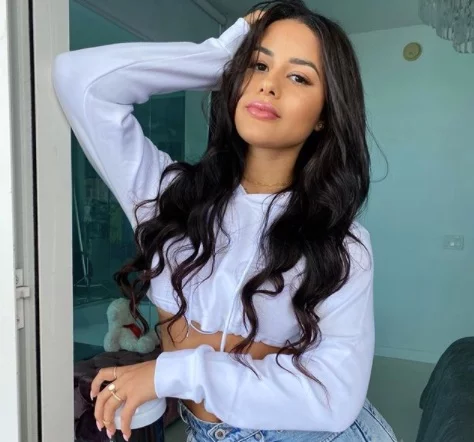 So talking back to Tyler Herro's personal life, he made his debut on Katya Elise Henry's Instagram account during the quarantine; their last photo on her IG was posted on July 5th. They kissed and took photos onboard a yacht with friends. However, he is nowhere to be seen in her photos after that.
Katya Elise Henry
Tyler Herro's drop-dead gorgeous girlfriend, 26-year-old Katya Elise Henry, was born on June 14, 1994, in Minneapolis, Minnesota, before relocating to Miami, Florida.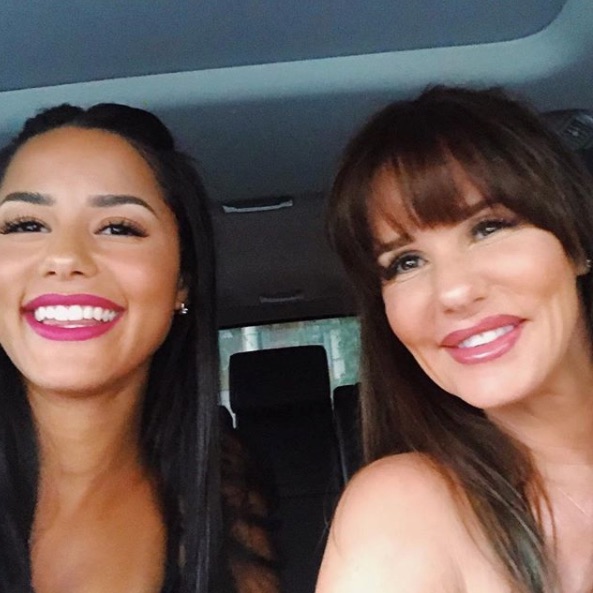 Katya is the youngest child born to Tawnya Henry (nee. Nelson) and Derick Henry, ages  54 and 52, respectively. Her father is a partner at 11 USA Group and with the Premier Group & Associates.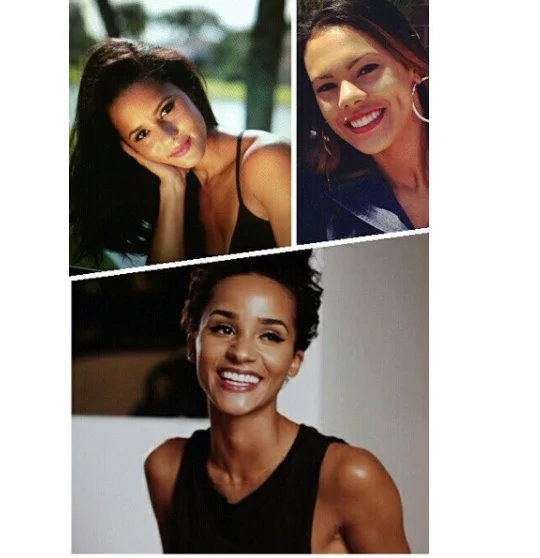 Katya's sisters are Tanaya, 32, a jewelry designer and model, and Gabrielle Henry, a singer. For her part, Katya Elise Henry is a fitness model who has created her fitness programs call Workout by Katya; check it out here.
Katya won the WBFF Fitness Competition in Orlando, Florida, in June 2018. According to media, before her relationship with Tyler Herro, Ms. Henry dated Kyle Kuzma from 2018 to 2019. She also dated Austin Mahome back in 2016.