Mariah Riddlesprigger
Meet Mariah Riddlesprigger, aka Mariah Danae. This beautiful NBA gal is the gorgeous girlfriend of Giannis Antetokounmpo, the NBA small forward and guard player for the Milwaukee Bucks. The 6'11 Greek played with the Filathtikos team before the NBA; he was named to the 2014 NBA All-Rookie second team and made it into the roster team playing in the 2017 NBA All-Star game.
Giannis Antetokounmpo Parents
Famously known as the Greek Freak, Giannis Antetokounmpo was born Giannis Sina Ugo Adetokunbo (after someone misspelled his last name in his passport, the whole family changed it to Antetokounmpo) on December 6, 1994, in Athens, Greece, to Nigerian immigrant parents, Charles and Veronica Antetokounmpo. Giannis has four brothers, Francis, Thanasis, Kostas, and Alex Antetokounmpo.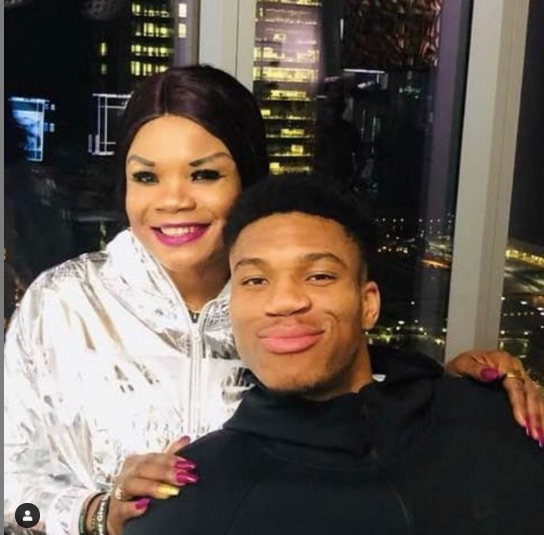 Giannis' mother Veronica is Yoruba, an ethnic group in Nigeria; she was a higher jumper; her husband comes from another ethnic group called Igbo; Charles was a soccer player, both have been an inspiration for Giannis. His father was 53 when he died of a heart attack on September 29, 2017; Charles was born on August 3, 1964, in Lagos, Nigeria.
It's been a year daddy, so many things have happened since the day you left for a better place and I know you been watching down on us with a smile just like the one in the picture. I think about you every single day and I miss you very much but September 29th is not going to be a sad day in my calendar but a day that I cherish what a great father and role model me and my brothers have in our life. I love you very much❤️❤️ Your son Original💪🏽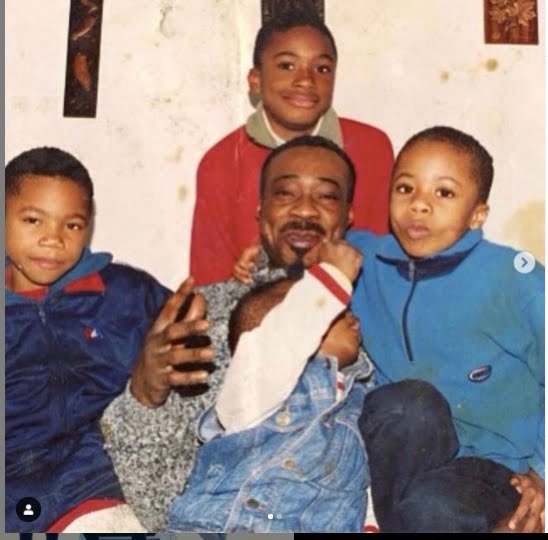 He and Veronica moved to Athens in 1991, leaving their firstborn Francis in Nigeria with the grandparents. The move to Athens was part of a wave of immigrants looking for a better future; in Athens, Charles and Veronica welcomed three more sons, Giannis, Athanasios known as Thanasis, Kostas, and Alexandros.
The Antetokounmpos moved to Milwaukee, Wisconsin, in 2013, where he worked as a handyman, and Veronica found a babysitting job.
Giannis Antetokounmpo Brothers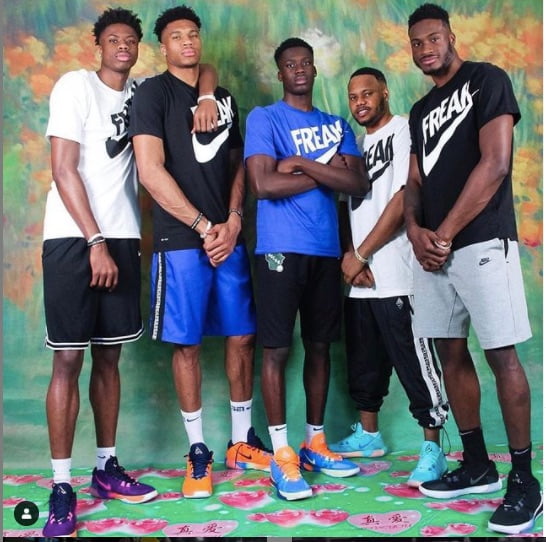 Francis Antetokounmpo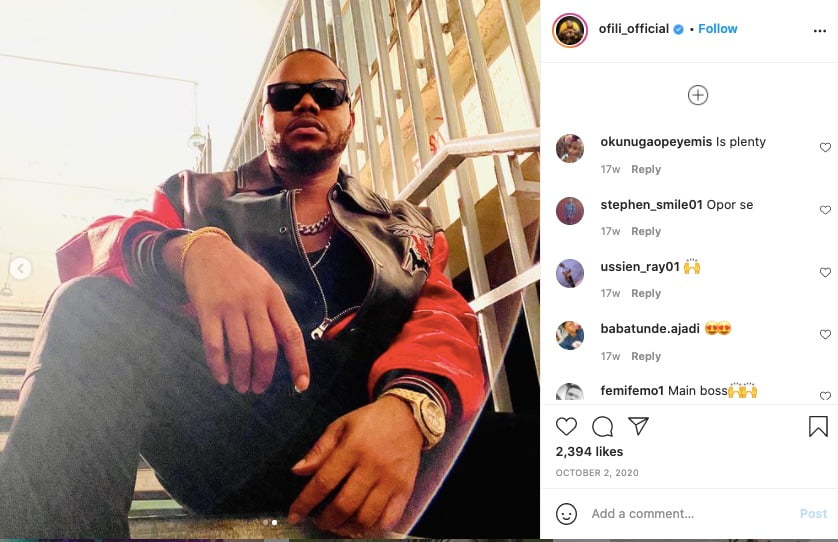 6'5 Francis Antetokounmpo is Giannis' eldest brother, born on October 20, 1988. The only one who doesn't play basketball or was born in Athens; as previously mentioned, Francis stayed in Lagos, Nigeria, with his grandparents when his parents Charles and Veronica moved to Athens. He did eventually joined his parents in Athens in 1991.
Francis played soccer like his father (midfielder) for some time representing Nigeria and Greece. Francis quit soccer since he started a music career under Ofili; his single Shekosi was released on July 22, 2020, followed by Jumped on It in September 2020, Obago in December, and Paid in February 2021.
Thanasis Antetokounmpo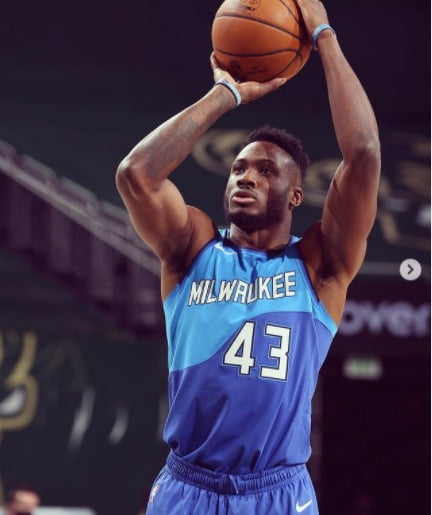 Two years older than Giannis, Thanasis Antetokounmpo was born Athanasios Rotimi Antetokounmpoon July 18, 1992, in Athens Greece, he stands at 6'6 or 1.98m. Small forwards Thanasis started playing basketball with the Filathlitikos youth team in 20008 and moved to their senior team in 2011.
The Delaware 87ers selected him in the first round (9th overall) during the 2013 NBA Development League draft, making his debut on November 23rd that same year. He was subsequently drafted by the New York Knicks during the second round (51st overall) of the 2014 NBA draft.
After the Knicks didn't renew his contract, Thanasis signed with the Spanish Liga ACB team MoraBanc Andorra on August 8, 2016; a year later moved to Greece and played with Panathinaikos B.C. Giannis reunited with Thanasis in Milwaukee when he signed with the Bucks on July 16, 2019.
Kostas Antetokounmpo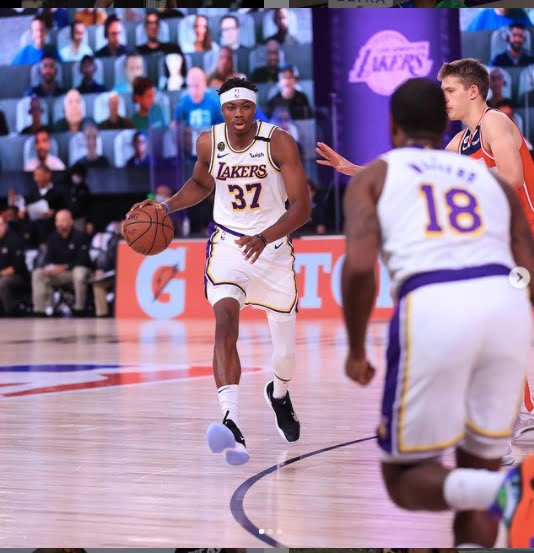 6'10 Kostas Antetokounmpo was born Konstantinos Ndubuisi  Antetokounmpo on November 20, 1997, in Sepolia, Athens. Like his brother before him, Kostoas started playing for Filathlitikos before moving to Milwaukee, where he attended Dominican High School in Whitefish.
Kostas later played college basketball at the University of Dayton, from 2016 to 2018, when he declared for the NBA draft, where the Philadelphia 76ers selected Kostas in the second round (60th overall); however, the 76ers later traded him to the Dallas Mavericks who assigned him to the affiliate NBA G League team the Texas Legends.
The Mavericks waived him on July 19, 2019, and the Los Angeles Lakers claimed him off waivers three days later. He signed a contract extension with the Lakers on November 26, 2020.
Alex Antetokounmpo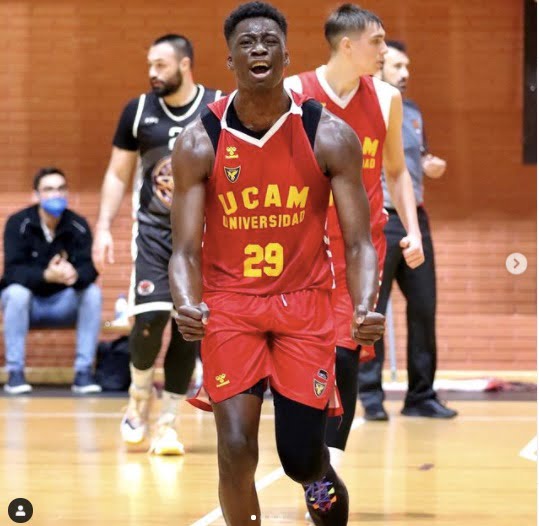 Giannis' youngest brother is Alex, born Alexandros Emeka Antetokounmpo on August 26, 2001, in Athens, Greece. He followed Kostas' steps and also played basketball at Dominican High School in Whitefish, Wisconsin. He received scholarship offers from Green Bay and DePaul, but instead, he decided to play in Europe. On June 22, 2020, Alex signed a three-year deal with the La Liga ACB  team, UCAM Murcia; he made his debut on October 18 that same year.
Giannis Antetokounmpo Stats
Giannis started his basketball career with the Greek A2 League team Filathlitikos in 2012, before becoming eligible for the Draft, where the Milwaukee Bucks selected him in the first round (15th overall pick) in the 2013 NBA Draft.
Last season Giannis' averaged 20.1 points, 8.9 rebounds, 4.3 assists, 1.2 steals, and 1.3 blocks per game. Here are his stats through his NBA career in Milwaukee.

Giannis Antetokounmpo Salary and Net Worth
Giannis Antetokounmpo's net worth has been estimated at $70 million; his earnings come from his most recent with the Bucks and his endorsements deals with Nike, 2K Sports, T-Mobile JBL, and Hulu. He has an annual salary of $45 million. Giannis signed his first NBA contract with the Milwaukee Bucks on July 30, 2013; in September 2016, he agreed to a four-year contract extension for $100 million. He signed a four-year contract extension worth $228 million on December 15, 2020, with the Bucks.
Giannis Antetokounmpo Height
Named NBA Most valuable player of the year in 2019 and 2020, when he was also selected NBA Defensive Player of the Year, Giannis Antetokounmpo stands at 2.11 m or 6'11; he weighs 242 lb or 110kg. His versatility makes him a dangerous rival and a key player for his team.
Giannis Antetokounmpo Girlfriend
With that neatly noted, are you ready to meet his lovely gal Mariah Riddlespringer, his longtime GF and mother of his beautiful son Liam?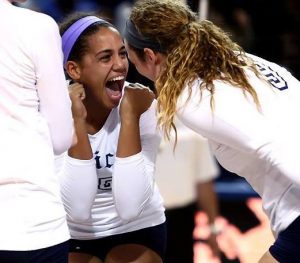 Mariah Riddlesprigger was born on Sept. 17, 1992.
She is of three beautiful daughters born to Mrs. Cathy and her husband, Mr. Pat Riddlesprigger, both from Fresno, California.
Maria has two younger sisters, Makayla and Maya. The latter is dating NFL player Jaylon Johnson, who is a cornerback for the Chicago Bears.
Mariah graduated in 2010 from Bullard High School and, in 2014, with a BA Field Of Study Sports Management and Sociology, Minor in Business from Rice University, where she also was a member of the volleyball team.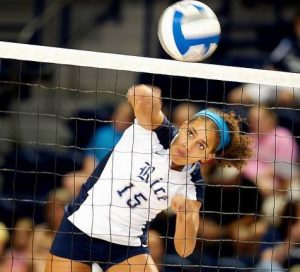 Mariah Riddlespringer was a basketball operations intern for the Philadelphia 76ers from May 2015 to July 2016.
On February 10, 2020, Maria and Giannis welcomed their son Liam Charles.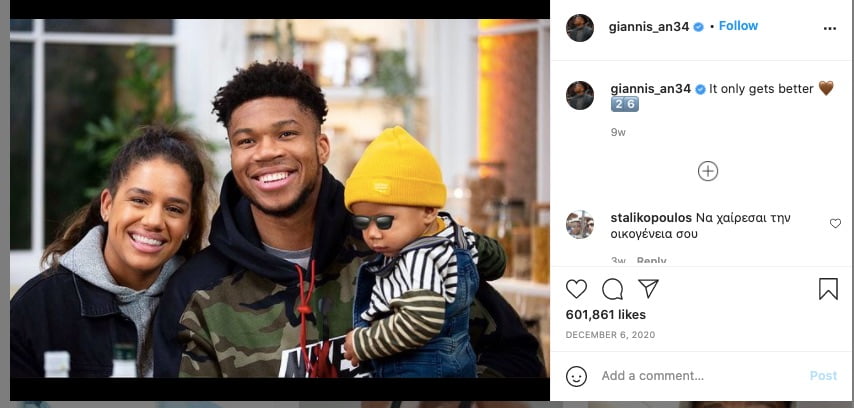 Related Story: Mike Budenholder's Wife, Mary Bet Budenholder
Related Story: Khris Middleton Girlfriend Samantha