Sydni Paige Russell
Meet Sydni Paige Russell; this NFL Wag is the lovely fiancee of Tyrann Mathieu, this girl is stunning and she is the special lady in the heart of NFL player Tyrann Mathieu!
The talented native of New Orleans, Louisiana and former college football star was meant to become football cornerback for the Kansas City Chiefs.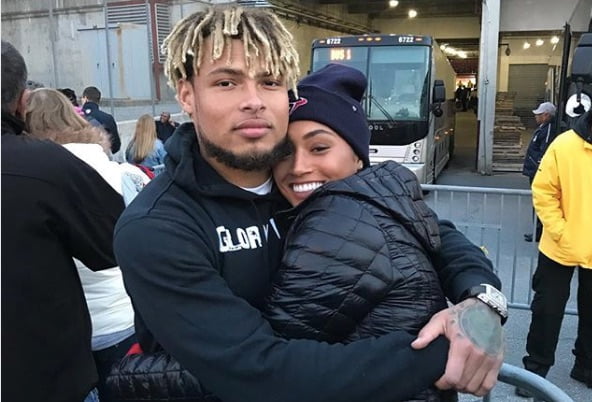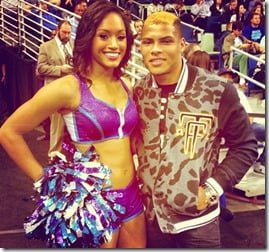 All-American and a finalist for the Heisman Trophy back in 2011 sure aims as high as he can! After coming from a successful career why not have it all along with the girl of your dreams. That was the same year Tyrann made headlines not only for his professional trajectory but also because for some it was somewhat surprising the couple hooked up-could it be because she is way too pretty for him??. And although it's true they've had their beef in the past-for some leaked pictures of Tyrann allegedly posted by pissed girls he was seeing on a side- the youngsters have managed to overcome their problems and breakthrough! Let's remember some of the tweets posted at the time by legit girlfriend Sydni
@SydniPaige_: So yeah if you seen the media take out stuff, them pictures are from HIGHSCHOOL. Of course someone would leak that stuff to be MESSY AF!
…
I'm DYING laughing !! !! Like I can't stop smiling about this stuff lol . I'm so entertained (: lol
…
Cause when I'm telling you I'm with this boy 24/7, I'm w/ him before class, in between classes , b4 practice, after practice,at night…
…
…he couldn't even cheat if he WANTED to !
Sydni is from Texas went to Hebron High school in Carrolton, Texas and goes to LSU in Baton Rouge, Louisiana; she graduated 2015. Rusell was among the winners of the Black Scholars Awards Program by the LSU Black Faculty and Staff Caucus on March 28th, 2012. She has two little brothers, Toddy and Troy.
And what did Syndi's boyfriend had to say about the whole scheme?
@TM7Era I'm tired of entertaing y'all! Y'all hate for every reason!! & for the record them pics are high school old!! Get a grip
…
I still love my girlfriend!!!!!!
They are one of those couples who are certainly not afraid of showing their affection for one another even if it has to be on twitter. And as I said before they might be young but they have managed to endure a lot even when Mathieu tested positive for synthetic !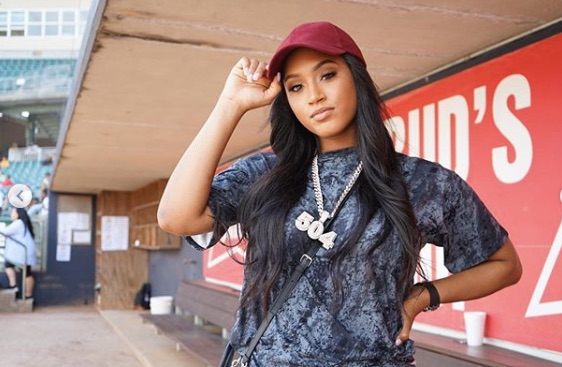 25-year-old Sydni was a cheerleader for the New Orleans Hornets; spent 2012 season cheering for them but due to her studies at LSU, didn't return the following season.
She stated in her online profile for the Honeybees:
I love the positive energy you get from just being a part of this amazing dance team. People truly look up to you and it is so honoring! I also enjoy our workouts and practices because we work so hard but we also have fun doing it. I'm super excited for my first season!

I love to hang out with my friends, watch movies and go out to eat! It doesn't take a lot to make me happy and a good meal can do the job!
But now it appears the couple will have to go through one more scandal as Russell's boyfriend became a dad! So it is not Syndi, who could be the woman who had Mathieu's child?? In the meantime, Sydni likes to refer to the athlete as "hubby to be." What do you think??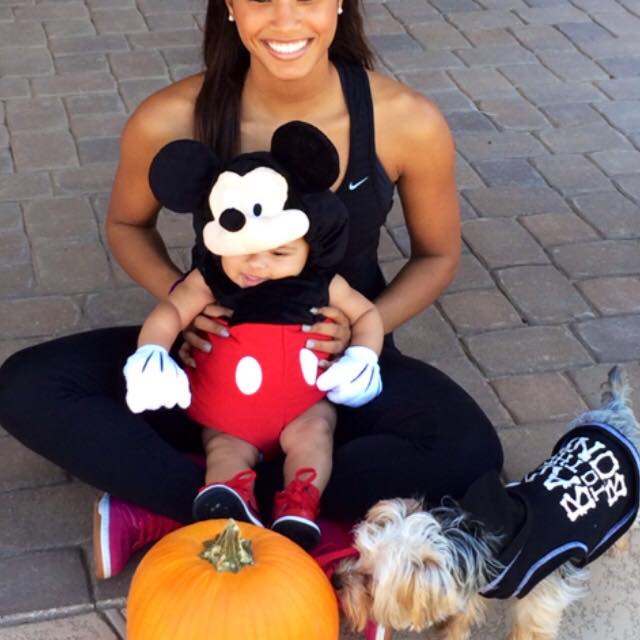 However, Sydni Russell who now is also known as Sydni Mathieu gave birth to Tyrann's second son Tyrann Jr. in November 2014, his birth made Tyrann's eldest son Noah Thomas a big brother!! Tyrann Mathieu's son Noah was born in 2013, his mother is Tyrann's hometown ex-girlfriend, Megan Edwards.
Moreover, according to TMZ Sports Tyrann asked Sydni to marry him in May 2019. Check out the special moment in the video below!