Meet Tyrina Lee
Tyrina Lee is the stylist girlfriend of NBA player, Jeffrey Demarco, better known as "Jeff" Teague.
Born June 10, 1988 in Indianapolis, IN; Jeff attended Wake Forrest where he played college basketball. He was picked 19th overall in the 2009 NBA draft by Atlanta.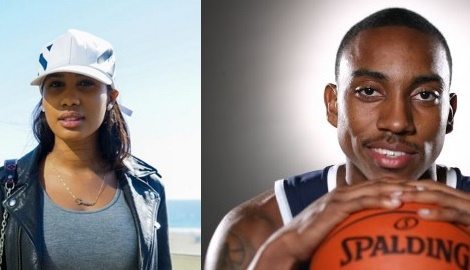 The Son of Shawn and Carol Teague; he also has two brothers and two sisters. His dad, played college basketball at Missouri and Boston University, playing under Rick Pitino at Boston. His younger brother, Marquis, played point guard for the Kentucky Wildcats before being drafted by the Chicago Bulls in 2012.
Jeff was named an NBA All-Star in 2015.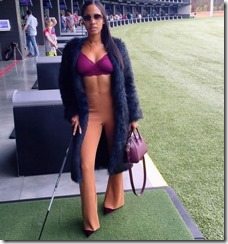 Tyrina Lee was previously linked to rapper Future Hendrix. Her past does not look at all, she was blamed for breaking up Ciara and Future, it all began as a rumor but it was later confirmed. Back in 2014 Ciara called off her engagement of one year to the rapper after she found out he was unfaithful with Tyrina.
Lee and Future first got together because she worked for him as his stylist –which we have to admit, she's pretty good at.
Also in 2014, she was said to had moved on to Jeff Teague. According to Baller Alert, Tyrina met Jeff through a friend who was casually sleeping with Jeff Teague for many years. Yikes!
To further confirmed the rumor, Jeff posted Tyrina as his WCW. Jeff calls himself "NACHO", Tyrina has posted many pictures insinuating the two are in love and hashtaging #Nacho on multiple pictures." However, they do not have recent photos of them together.
Tyrina Lee was born in New York. She was featured in 2013 as the Fashion Bombshell of the Day. The young stylist is a partner of Atlanta's premiere women apparel store and lifestyle brand Fly Chix ATL. She has worked styling countless photo shoots, videos, commercials and red carpet appearances.
Tyrina Lee is always looking fine from head to toe. She dresses well and clearly takes her of her image. Tyrina Lee keeps very active on social media, often posting selfies.
Tyrina Lee describes herself on Instagram as a Personal Shopper and Wardrobe Stylist, she has over 30K followers. When she is not attending her clients, she keeps busy taking photos of herself during outing or just soaking under the sun in revealing swimsuits and skimpy bikinis.
You can find Tyrina Lee on Instagram here.