Ingrid Rinck
Ingrid Rinck is the stunning girlfriend of Professional Wrestler and FoxNews Contributor, Tyrus -real name George Murdoch.
Ingrid's man is best known for his Impact Wrestling nickname 'Tyrus' and for being a Fox News contributor and a regular guest on 'The Greg Gutfeld Show.'
Recent reports indicate Fox News opened an investigation into harassment claims made by Fox Nation host Britt McHenry against her colleague, Tyrus.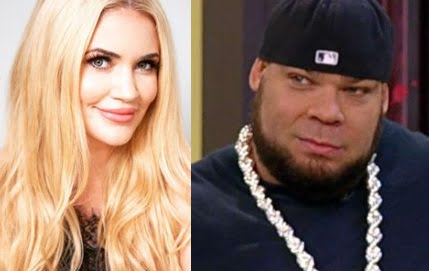 Britt claims Tyrua, crudely harassed her in 2018 with text messages that included images of a d**k, and made comments about her and legs. However, this contradicts Tyrus current status who is in a serious relationship with Ingrid Rinck.
Rinck isn't your average woman, the blonde stunner is a successful businesswoman and is credited with helping her man shed some unnecessary weight.
Ingrid Rinck in the Owner and CEO of Sensible Meals -which came to be after her son was diagnosed with type one diabetes.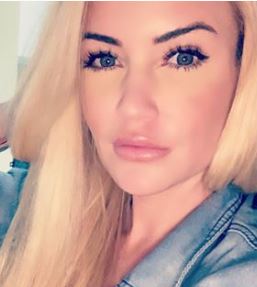 At the time, Ingrid who was overweight, fighting a custody battle, and surviving on food stamps -dove into nutrition research and came up with a food plan to help manage her son's diagnose.
Since founding the company in 2014, Ingrid Rinck has helped grow the local economy; Sensible Meals has been recognized by numerous organizations and publications for its results and is now the largest meal prep company in the country.
Rinck is a member of the American Heart Association Circle of Red and a corporate sponsor of the Junior Diabetes Research Foundation. In 2018, she founded the Leading Ladies League, an organization focused on the empowerment of local women.
38-year-old Rinck is the proud mother of two sons from a previous relationship. She and Tyrus are also parents of one daughter. She gave birth to the couple's daughter, Georgie, in 2014.
The mother of three is candid about her story revealing on her website, despite not having formal education, her business is worth eight figures and it employs 1200 people.
Find Ingrid Rinck on Instagram here.