Ulla Sandrock Klopp
Have you met Ulla Sandrock Klopp? She is the gorgeous wife of Jurgen Klopp, the former German soccer player and the current manager of Liverpool FC; prior to that, he coached Borussia Dortmund in the Bundesliga.  Klopp known as the Scientist, has one of the hottest WAGS in Soccer.
Just take a look at his gorgeous wife! Her name is Ulla Sandrock, nowadays she goes by  Ulla Klopp.
He is successful, has humor and is always raving about his stunning wife:
"Ulla and I have a happy, incredibly harmonious relationship."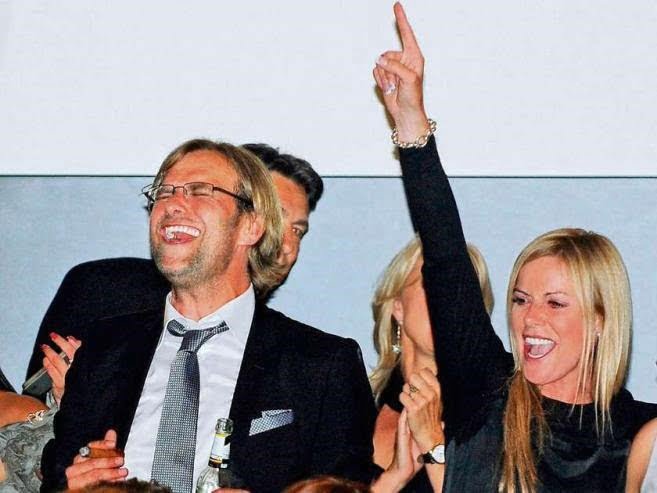 The couple has been married since December 5, 2005, both bringing a son into the marriage, they are not a bit shy about how much they love each other!
Mrs. Klopp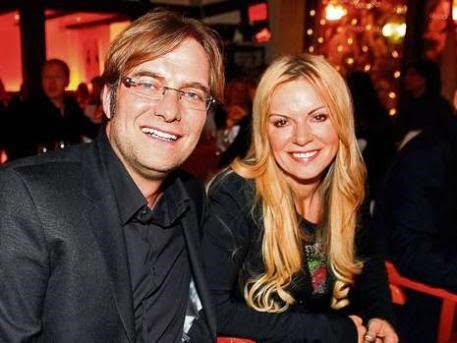 51-year-old Ulla who is a teacher has previously worked with children, she did an internship in Nairobi, Kenya and now dedicates to write books for children. In 2008 her second book titled "Tom and the Enchanted football" was published, and it was under Ulla Klopp, her first book Elli and Pit which Ulla wrote with Carole Bergmann was published in 2005 under Ulla Sandrock.
The story revolves around an eleven-year-old boy from Mainz; who finds in the attic an old ball with which anyone can play perfect football.
The incredibly gorgeous children's book author has shown as much determination as her hubby when in the World Cup 2010, she wrote a continuation of Tom's adventures; but this time the book adventures takes place in Africa.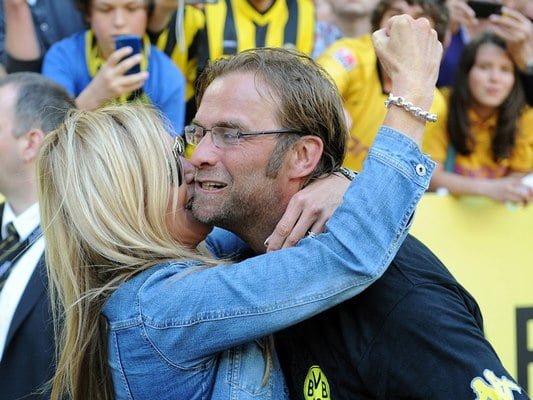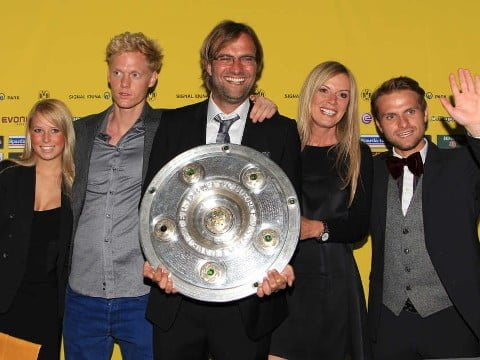 Ulla Klopp and her hubby met in Mainz where she worked as a waitress; Ulla has one son Dennis; 30, from a previous relationship. Her hubby Klopp has his son of his own, Marc, 28, from his first marriage to wife Sabine. Marc was just 23, when a series of injuries forced him to quit his career as a soccer player with Borussia.