Renata Maia
Renata Maia is the wife of Brazilian MMA star, Demian Maia. Her veteran MMA hubby will fights Carlos Condit in Saturday's UFC on FOX 21 main event. The 38-year-old is looking to be on the short list for a welterweight title shot in he wins.
Maia was born on November 6, 1977 in Sao Paulo, Sao Paulo, Brazil.
Demian Maia is a Brazilian Jiu-Jitsu expert who competes in the UFC middleweight division. He challenged Anderson Silva for his title at UFC 112, where he lost a five-round decision. Maia is a submission expert and currently trains with Wanderlei Silva in Las Vegas, Nevada.
Maia, No. 6 in the latest USA TODAY Sports/MMAjunkie MMA welterweight rankings. He is 5 times Jiu Jitsu World Champion, ADCC World Submission Wrestling Champion, awarded 4 times with the best 'Submission of the Night' at UFC.
Demian Maia had his first contact with the fighting world at a young age. He was first drawn to judo, then karate and soon with kung-fu, which he practiced for seven years. At age 19, he lready envisioning a career in MMA, that's when he started to practice, his greatest passion: jiu-jitsu.
Maia who has a degree in Journalism, made his US debut in May of 2007 with TKO win over Ryan Stout in a non-UFC bout. He holds eleven overall wins by submission (neck crank, 2 triangle, 6 RNC, guillotine, armbar) – eight of 17 wins in UFC by submission.
It sure is an exciting moment for supporting wife Renata Maia and her hubby.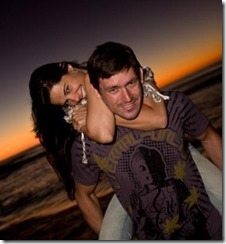 Renata Maia and her hubby are the parents of two adorable children. They have one daughter and one son.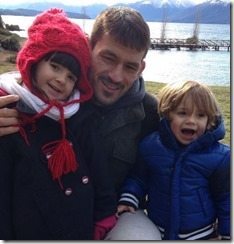 Renata Maia is not the type of famous athlete wife who likes to show off. The wife and mom of two likes to keep to herself and is not even that active on social media. Who can blame her with two small kids around.
Not many details are known about her, what we do know is she was born Renata Vieira, also hails from Brazil and she gave birth to the couple's first child, daughter Pietra Vieira Maia in 2011.