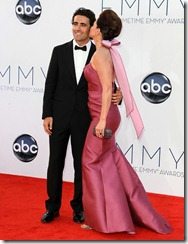 Pin
All started as a rumour, now it has intensified, who is the lucky girlfriend of Dario Franchitti who was seen with an engagement ring?!
A certain website reported that Dario and girlfriend, were spotted shopping for rings, the pair was seen closely eyeing some pricey bling in a couple of major jewelry stores particularly foremost diamond baubles that could only be described as the type usually slipped on a woman's left-hand ring finger.
Someone who didn't want to be identified added
He's madly in love with her, the relationship is heating up
The response of the fans was inevitable
So many people would flip but if the couple at some point announced they were engaged I'd be happy.

They're so cute!.
As per Franchitti's crew
no comment
As per my opinion I believe he shouldn't put an end to a 11-year marriage to actress and activist Ashley Judd…
Come on!
He has been in one pretty serious relationship averaging approximately 14.5 years with pretty Ashley Judd. Is he ready for someone new and above all a new wife in his life?!
Middle age crisis coming… He is just 40 but behaving as some 50 year old gal.
What's the obsession with all these racers and blondes? I've wrote about most of them and voila! All like golden hair ladies… Maybe we should consider changing our hair colour?
Dario is no exception. His alleged latest conquest is a young, attractive blonde, wait what???
I still miss him and Ashley together. They looked so glam when seen side by side. I would have never imagined they were about to split. They just looked so happy, I guess appearances can fool you. Just like the pics of Dario kissing a mysterious blonde. Yes, that blonde we mentioned before, but check this out.. It turned out that that blonde was no one with a romantic interest in Dario, nor did he had that kind of interest in her, it seemed the whole story was the result of poor journalism with a will to start a nasty rumor out of nowhere, the blonde girl was Susie Wheldon, Dan Wheldon's widow and a dear friend of both Dario and Ashley
I have seen him with many girls so I am not sure who is the 'fortunate' one who got the ring, if that story was true which I pretty much doubt or hope for it to be false…for all that we care Dario is still pretty much single, waiting for me!!!!!! Yeah, right I wish!!! Any girl would be lucky to date him, who knows maybe that girl could be you!!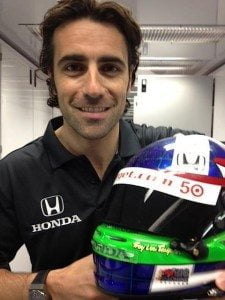 Pin
And the engagement news? false? dah! of course! no girlfriend. All we can say is nice try to that site who published it, better luck next time, the pic with that headline is below. You can try to find if Dario has any pic with a girl that he could be dating if you like, but I think  your chances are… minimum, You can watch Dario talking about being a bachelor again the video we posted below. Man, he is hot, one real piece of eye candy, grrr..
Good News everybody, well sort of Dario was involved in a serious car crash at Reliant Park in Houston on Oct. 6, he fractured his spine and broke his right ankle, Ashley Judd rushed to be by his side at the hospital.
This scary episode made Ashley realized how much still loves Dario so they decoded to give love  a second chance, this great!!!!!!!!!!!
"They are going to give it another try after he recovers," an insider tells Us in its Oct. 28 issue. "His accident made her realize how much she loves him."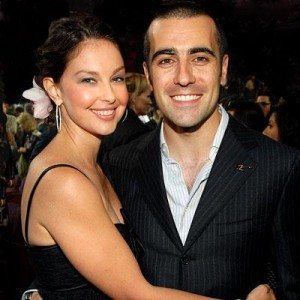 Pin
Maybe you can see her pics on his FB.  And why not follow him on Twitter