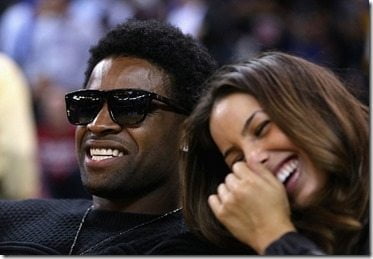 Good things look ahead in the near future for San Francisco 49ers WR Michael Crabtree. A year ago King Crab was being investigated by police involving sexual assault allegations. The alleged assault occurred in a San Francisco hotel room early Jan. 13, after the 49ers' playoff victory over the Green Bay Packers, police said in a written statement.
At the time, Crabtree was interviewed with his attorney present and cooperated with the probe, the statement said. He wasn't detained or arrested, and he agreed to be available for more questions. Authorities didn't release any further details.
Niners general manager Trent Baalke said the team is aware of the allegations. "We will have no further comment at this time as the legal process is ongoing. Additional requests for comment should be directed to Michael's attorney."
There was also speculation about who was the lady in question and whether he had a girlfriend or not. And although we ask the same question again some things are different for the 26-year-old.
Described as a multi-positional threat, the Texas Tech product is a huge asset for the 49ers and it was proved when the 49ers beat the Panthers 23-10 to reach NFC title game again. The 49ers made it seven straight wins since Crabtree returned from a torn Achilles on Dec. 1.
Anquan Boldin said Crabtree was one of the reasons he was able to spring free and catch eight passes for 136 yards, saying the Panthers turned their attention to double-covering Crabtree after his big game the previous week in a wild-card win at Green Bay.
So after all the negativity has stayed in the past we think King Crab is ready to only move forward on and off the field if you know what I mean. And although we are not sure if he has a special someone or not, he certainly knows how to have fun with the ladies.
Plus whoever the lucky lady may be can share the player's passion for fashion!
Find him on twitter here and see more pictures on his instagram here.