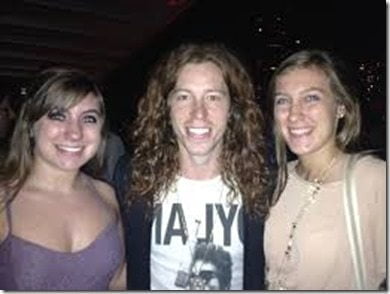 Is that time of the year where the Olympic Winter Games are approaching and legendary snowboarder Shaun White is making headlines, only this time the the Flying Tomato missed the mark.
White took a face-first fall during his first run in an Olympic slopestyle qualifier today. The 27-year-old was trying a double flip on the second big jump of his opening run when he crashed. He stayed on the ground for a minute or two and was attended to by medical staff before he made his way down the mountain under his own power. But no worries, White who finished third last month at a qualifier in Copper Mountain is still in good position to make the U.S. Olympic slopestyle team; he only needs a high finish in one of the remaining two events to secure it.
The two-time Olympic gold medalist, holder of the X-Games records for gold medals and highest overall medal count and winner of 10 ESPY Awards recently posted this picture on his twitter account.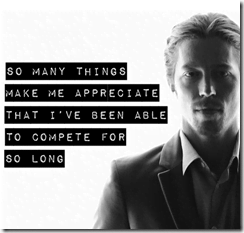 Is it maybe time for him to slowdown? Maybe find a nice girl and settle down, have a family? Play his guitar more?
Back in 2012, White made the average looking men dream come true when the New York Post reported that Shaun White was seen partying over Memorial Day weekend with Bar Refaeli.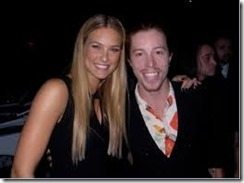 Yes, Bar Refaeli, aka Maxim's 2012 Hottest Woman in the World. The couple was reportedly seen "dancing, hugging and kissing" late into the night and into the early hours of Memorial Day morning.
Shaun certainly doesn't have a problem getting attention but we would like to see him with a nice down to earth gal, anyone interested??
Find him on twitter here.