Megan Fox
Meet Megan Fox; not the actress but the gorgeous girlfriend of NFL player Wil Lutz, the 6'0″ placekicker for the New Orleans Saints. Lutz started his NFL career with the Baltimore Ravens; Prior to that, he played college football for the Bulldogs at Georgia State.
Wil went undrafted in the 2016 NFL Draft when he signed with Baltimore on May 5, 2016, sadly for him they waived him on August 29, 2016. Subsequently signed with New Orleans on September 5, 2016.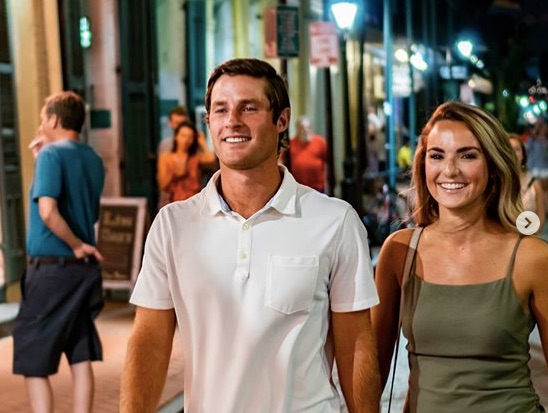 Lutz' pretty lady was born Margaret Mary Fox on July 31, 1993, in Florida.  She is one of the children born to Tom and Nancy Geppert Fox, 60 and 62, respectively.
Meg, works at Ochsner Medical Center in New Orleans, Louisiana. Lutz and her started dating in late 2017.