Shabrika Bailey 
Meet Shabrika Bailey; she is the girl driving the car in which NFL player Trevone Boykin was a passenger in, Ms. Bailey lost control of the car, hitting four people on the sidewalk before smashing into a bar in Dallas.
The charges against him are misdemeanor suspicion of marijuana possession and public intoxication. (arrest video below).
Shabrika was allegedly drunk at the time of the crash and subsequently, arrested on two counts of Intoxication Assault with a Vehicle – Serious Bodily Injury.
Boykin is a quarterback for the Seattle Seahawks; prior to the NFL, he played college football for the TCU Horned Frogs at Texas Christian University.
Trevone Boykin, the son of Nikita Boykin and Rodrick Smith; was born on August 22, 1993, in Mesquite, Texas. He attended Mesquite High. He committed to TCU in June 2010.
RELATED STORY: TREVONE BOYKIN'S GIRLFRIEND NATATLIE VENTRESS
Trevone signed a  3-year deal, worth $1.6 million on April 30, 2016, with the Seattle Seahawks, who are probably feeling quite disappointed about his most recent arrest.
The Monday morning arrest in Dallas isn't the first time Boykin gets in trouble.
A few years ago he got into a fight in a bar, threw some punches, hitting a patrol officer; to summarize it, booked and charged with assaulting a public servant, a third-degree felony, assigned a $5,000 bond, and suspended from the game. He also was charged with public intoxication and resisting arrest.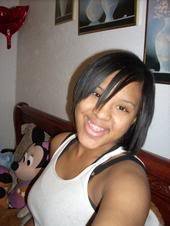 It isn't sure is Trevone Boykin, and Shabrika Bailey are in a relationship or if they are just friends, at least they are on Facebook.
25-year-old Shabrika Bailey was born on April 6, 1991, in Dallas, she currently resides in Mesquite, Texas.