Krystal Almora
Krystal Almora is the lovely wife of MLB player, Albert Almora. Her hubby is the outfielder for the Chicago Cubs.
It's an exciting time for Krystal and her baby daddy, as he gets ready to go up against the Dodgers in game six of the NLCS.
Albert Almora Jr. –who is of Cuban descent –was born April 16, 1994.
He attended Mater Academy Charter School in Florida, where he earned a number of baseball accolades. He was selected by the Cubs in the first round, with the sixth overall pick fro the 2012 MLB draft.
His minor league career includes him playing with the Kane County Cougars, the Tennessee Smokies and the Iowa Cubs. He was promoted to the big leagues earlier this year.
2016 has certainly been a big year for Albert and Krystal. They didn't only tie the knot on July 21st, they also became first-time parents to their baby boy, A.J in early September.
Albert has spoken about his lovely lady, saying nothing but good things about her.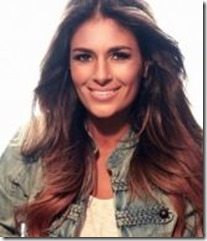 'She's a warrior' said the young player recognizing the support and everything the couple has gone through together.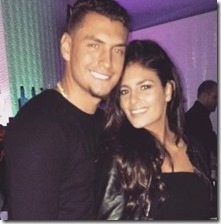 They've had their ups and downs, along the way, including getting his demotion to Triple-A one day after getting married.
Krystal Almora is the formerly Krystal Gregorio. She is originally from Philadelphia, Pennsylvania. The gorgeous brunette is a former NBA and NHL dancer.
Krystal was a Sixers Dancer from 2011 to 2014. In Between, she also worked as a Sales & Marketing Coordinator at Valley Forge Caisno Resort from May 2013 to February 2015.
She then moved on to Alphabroder as an account executive. Pretty Krystal came back to her first love of dancing for the 2015-2016 Season, this time as a Philadelphia Flyers dancer.
According to her LinkedIn page, Krystal earned a bachelor's degree in Communication and Media Studies from Widener University.
Krystal Almora is also passionate about a number of causes including Animal Welfare, Children, Human Rights, Disaster and Humanitarian Relief, Social Services, among others.
You can check her out on Twitter here, Instagram here.