Abby Brewer
Abby Brewer is one stunning young lady, no doubt about that; she is also the girlfriend of NBA player Alex Caruso, the 6'5″ point guard for the Los Angeles Lakers, who also played college basketball for the Texas A&M Aggies before entering the draft, however, no team selected him back then.
Luckily, Caruso and the Oklahoma City Thunder agreed to a deal on September 23, 2016; sadly, OKC waived on October 17. The Oklahoma City Blue of the NBA Development League subsequently acquired him on November 3.
Alex joined the Lakers for the NBA Summer League in 2017; that same year, he replaced  Lonzo Ball, who sat down with an injury. His performance left everyone impressed. Therefore the Lakers offered him a two-way contract on July 13, 2017.
The Lakers later presented him with a two-year/$5.5 million contract on July 6, 2019.
Ready to meet Ms. Brewer?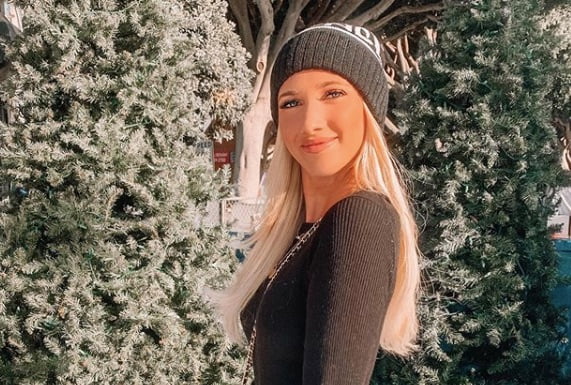 As noted, Caruso is dating Abby Brewer; she was born Abigail Katherine Brewer, on June 27, 1995, in Phoenix, Arizona. She is the daughter of Miss Georgia 1978 Deborah Brewer (nee. Mosely) and Robert Brewer.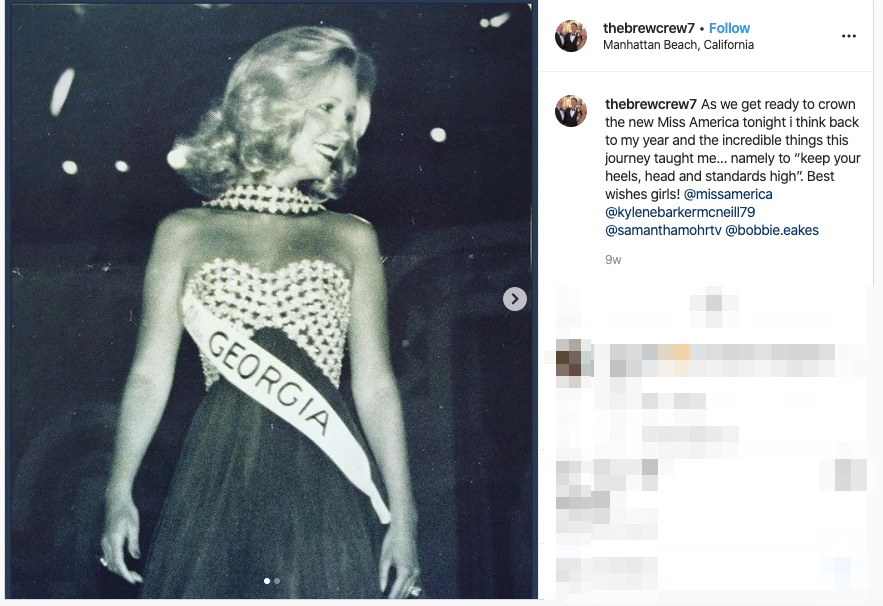 Also, the proud parents of Abby's brothers Chase, Charles, and Connor and older sister Ashley, who is a sports reporter for ABC7 Eyewitness News, is, in addition, the girlfriend of Swedish NHL player Hampus Lindholm a defenceman for the Anaheim Ducks.
Her brother Connor played quarterback for the Virginia Cavaliers at the University of Virginia; before that, he played with the Texas Longhorns.
Her other brother, Chase, played baseball at the University of California- L.A. He is now a baseball agent with Excel Sports Management.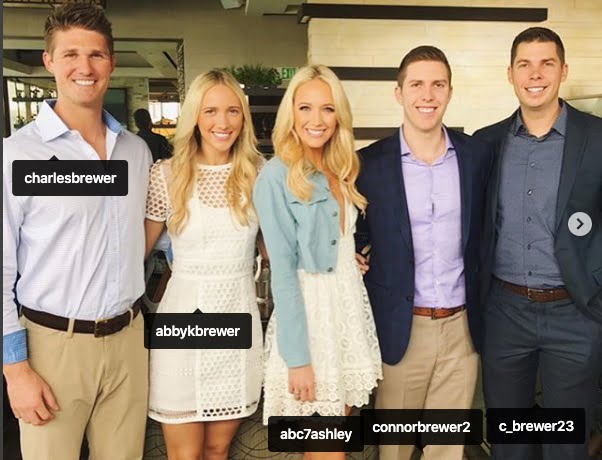 Charles also played baseball at UCLA, before the Arizona Diamondbacks selected him in the 12th round of the 2009 MLB Draft;  he also played for the Indians, Mariners.
Abby Brewer, a former volleyball player at Chaparral High School, continued playing. At the same time, she attended the University of Tennessee-Knoxville, from where she graduated in 2014, with a Bachelor's degree in School Journalism & Electronic Media.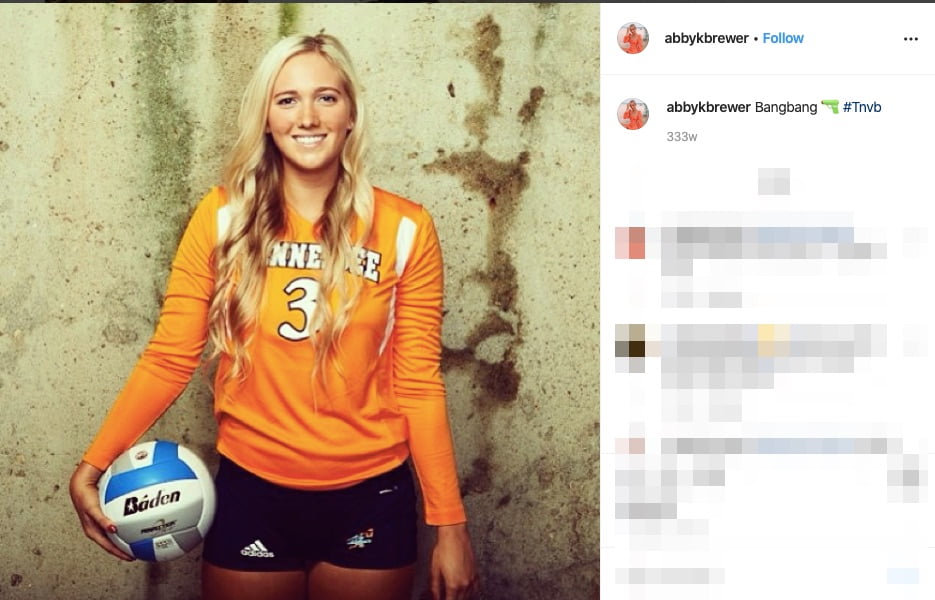 She also holds a Bachelor's Degree in broadcast journalism from the University of Southern California.
Ms. Brewer did internships at ABC News and Crimson Marketing & Public relations in 2016 and, a year later, was an assignment desk intern for FOX Sports.
Abby was a journalist for Annenberg TV News and also for the Daily Trojan at USC. Later on, she worked as an associate for Operam, INC and is nowadays an account executive for BLND Public Relations.
Find Abby on Instagram here.
UPDATE: Alex Caruso New Girlfriend Mia Amabile