Alexandra Ivarsdottir
Alexandra Ivarsdottir is the hot girlfriend of pro soccer player, Gylfi Sigurdsson, the Icelandic professional footballer who plays for Swansea City AFC as a midfielder.
Alexandra's man was born on 8 September 1989 in Hafnarfjörður, Iceland. He began to play football in the youth system of his native town club Hafnarfjörður. From 2010 Gylfi has been playing for the full national team.
From 2003 Gylfi continued his training in the Iceland side Breiðablik academy. In 2005 he moved to England and played for the Reading youth team during three years.
From 2005 Gylfi Sigurðsson was capped for the Iceland national U17, U18 and U19 teams. From 2007 till 2011 he took part in 14 matches and contributed six goals for the national U21 squad.
By 2008 Gylfi Sigurðsson signed a professional contract with the English club, but still spent most of the time in reserve. Accoridng to his player profile, the footballer took part only in 43 matches and scored 19 goals. Gylfi spent two years on loan in Shrewsbury Town and Crewe Alexandra.
In 2010 the Iceland footballer continued his career in German side 1899 Hoffenheim, where he made 36 appearances and netted nine goals.
In January 2012 Gylfi was sent on loan to Welsh side Swansea City till the end of the season.
Sigurðsson made a very successful start in the season with the debut in the FA Cup match. He was voted the Premier League Player of the Month according to the FA Cup results and became the first footballer from Iceland who achieved that honour. Gylfi went on to net seven times in 18 matches during his short loan spell.
Swansea agreed with Hoffenheim on his permanent transfer, but the player did not perform for the new club for long, as English side Tottenham Hotspur took an interest in the Iceland midfielder. On 4 July 2012, the club management officially announced the footballer had moved to Spurs. Two years later he switched for Swansea City.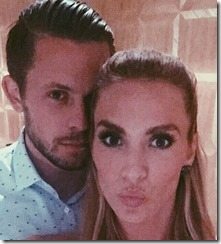 Icelandic beauty, Alexandra, was born Alexandra Helga Ívarsdóttir in 1989. She is quite famous in her native country being a former beauty queen.
Alexandra Ivarsdottir won the title of Miss Iceland 2008 and went onto represented Iceland in Miss World 2008 in Johannesburg, South Africa. Gorgeous Alexandra Ivarsdottir did not take home the title but placed among the top-fifteen semi-finalists and won the fast track event Miss World Sports.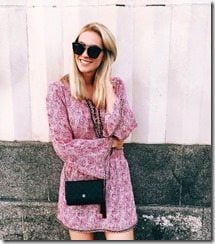 The model has been described as one of Iceland's hottest wags. She is also an editor for lifestyle magazine, Femme. Alexandra Ivarsdottir who is a big fan of jewelry and makeup reveals one of her biggest passions is cooking.
You can check out the hot wag on her Instagram here.