Raghnhildur Sveinsdottir
Raghnhildur Sveinsdottir is the lovely wag married to soccer star, Eidur Gudjohnsen, the Iceland native who plays with Norwegian club Molde is one of his country's most celebrated players.
Eidur who has also played for Barcelona, Bolton, Stoke and Fulham, signed with Molde in February. Eidur was born on September 15, 1978 in Icleand. Eidur Gudjohnsen followed into his father's steps, he is the son of former pro soccer player, Arnór Gudjohnsen.
Eidur certainly did not disappoint, has won 84 caps for Iceland, having enjoyed an international career spanning 20 years, in addition to winning two Premier League titles with Chelsea and the Champions League and La Liga with Barcelona.
Gudjohnsen played three of Iceland's 10 Euro 2016 qualifying matches, scoring one goal as they reached a major tournament for the first time.
He retired from international football in November 2013 after Iceland lost a 2014 World Cup play-off to Croatia, but was recalled in March 2015.
His short spell with Chinese Super League club Shijiazhuang Ever Bright ended in November 2015. He moved to Molde – coached by former Manchester United striker and Cardiff manager Ole Gunnar Solskjaer – with the intention of playing regular games in order to secure a Euro 2016 place.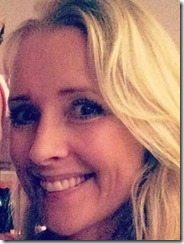 Lovely Raghnhildur Sveinsdottir and her hubby are the proud parents of four children, three young sons and one daughter. Raghnhildur Sveinsdottir and her hubby first welcomed son Sveinn Aron Guðjohnsen born May 12, 1998. Raghnhildur Sveinsdottir gave birth to second son, Andri Lucas Guðjohnsen on January 29, 2002. The couple's third son is Daníel Tristan Guðjohnsen born in 2006.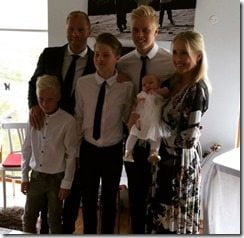 She and her hubby recently added to their happy mix, baby girl Thalia born in early 2015. All of the boys play soccer with their oldest, Sveinn following into his father and grandfather steps. Sveinn Guðjohnsen currently plays for Iceland U19.
Raghnhildur Sveinsdottir who goes by Rag, is certainly a seasoned wag, after years of dealing with the ups and downs of being married to a famous athlete and four children, she handles it with a lot of grace.
You can check out more photos of the wife and mom of four on her Instagram here.