Allen Leech
Allen Leech used to be the actor boyfriend of TV presenter Charlie Webster. His TV host ex is, according to reports, fighting for her life in Rio, after a rare strain of Malaria!
Charlie Webster –who is in Rio to be one of the official presenters for Team GB –fell seriously ill after completing a 3,000-mile charity cycle from London. According to a statement from her Twitter account, she was admitted to the hospital on August 6, after watching the Olympic opening ceremony, having arrived in Rio a few days earlier.
At first it was thought she was dehydrated following the grueling six-week Ride to Rio challenge, but she was later diagnosed as suffering from a severe complication caused by a bacterial infection.
Her status has been updated by her agent, sadly confirming she is in a coma and on life support.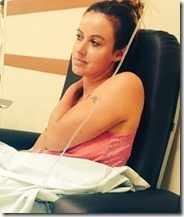 Born in Sheffield, Charlie has been a keen sportsman from a young age, participating in elite junior athletics during her school days, before heading to Newcastle University to study Language and Linguistics.
Charlie Webster career expands from TV hosting, to modeling, public speaking, sports and charities. The 33-year-old has hosted everything from football to marathons. The World's Strongest Man to the Brit Awards and was recently the world's first female live boxing anchor –when Wladimir Klitschko defended his heavyweight belts against Alex Leapai.
She's always had a love for health and fitness and for physical challenges. Aside from her TV work she is also an outspoken women's rights campaigner, specifically on sexual and domestic abuse.
She began her career as a model in her younger years and now a days she is the face and ambassador for Skechers performance and lifestyle.
Charlie previously presented on Real Madrid TV, Setanta Sports News, GP2 and Live Premier League Football on ESPN.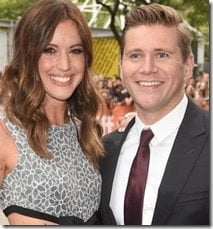 Allen Leech is an Irish actor, best known for his work in the beloved and critically acclaimed drama, Downton Abbey where he played Tom Branson.
Allen Leech was born May 18, 1981 in Killiney, Ireland. He is one of four children born to David and Kay Leech. Allen Leech's birth name is Alan and is credited as such until his 2004 performance in 'Man About Dog'
Leech has done both TV and films. He first gained attention as Marcus Agrippa on HBO's Rome. His first major film appearance was as Vincent Cusack in Cowboys & Angels.
During his time on Downton Abbey, Leech also took on minor television roles, a production of Ecstasyon London's West End, and even provided his voice for the video game Assassin's Creed III. Leech would also take on a supporting role in the 2015 Oscar-nominated film The Imitation Game as John Carincross. With Benedict Cumberbatch as the lead role of Alan Turing, Leech would share some memorable scenes with the star as they work to crack the Germans' encrypted messages in World War II using a machine called "Bombe."
The couple was in relationship for a year before they split in December last year. Lovely Charlie told the Mirror their busy careers were a major factor in the split.
Allen Leech and Webster met in 2014 at a charity event for Centre Point. They had a good time while playing table football and the rest is history.
The couple were seen together attending a number of award ceremonies, including the 2015 Golden Globe Awards.
You can find Allen Leech on Twitter here.