LaKenya Dennard
Pretty Mrs. LaKenya Dennard is the loving and wonderful mother of college football player Amari Rodgers. Her talented son is a wide receiver with the Clemson Tigers at Clemson University, under the director of Dabo Swinney.
Amari Rodgers Bio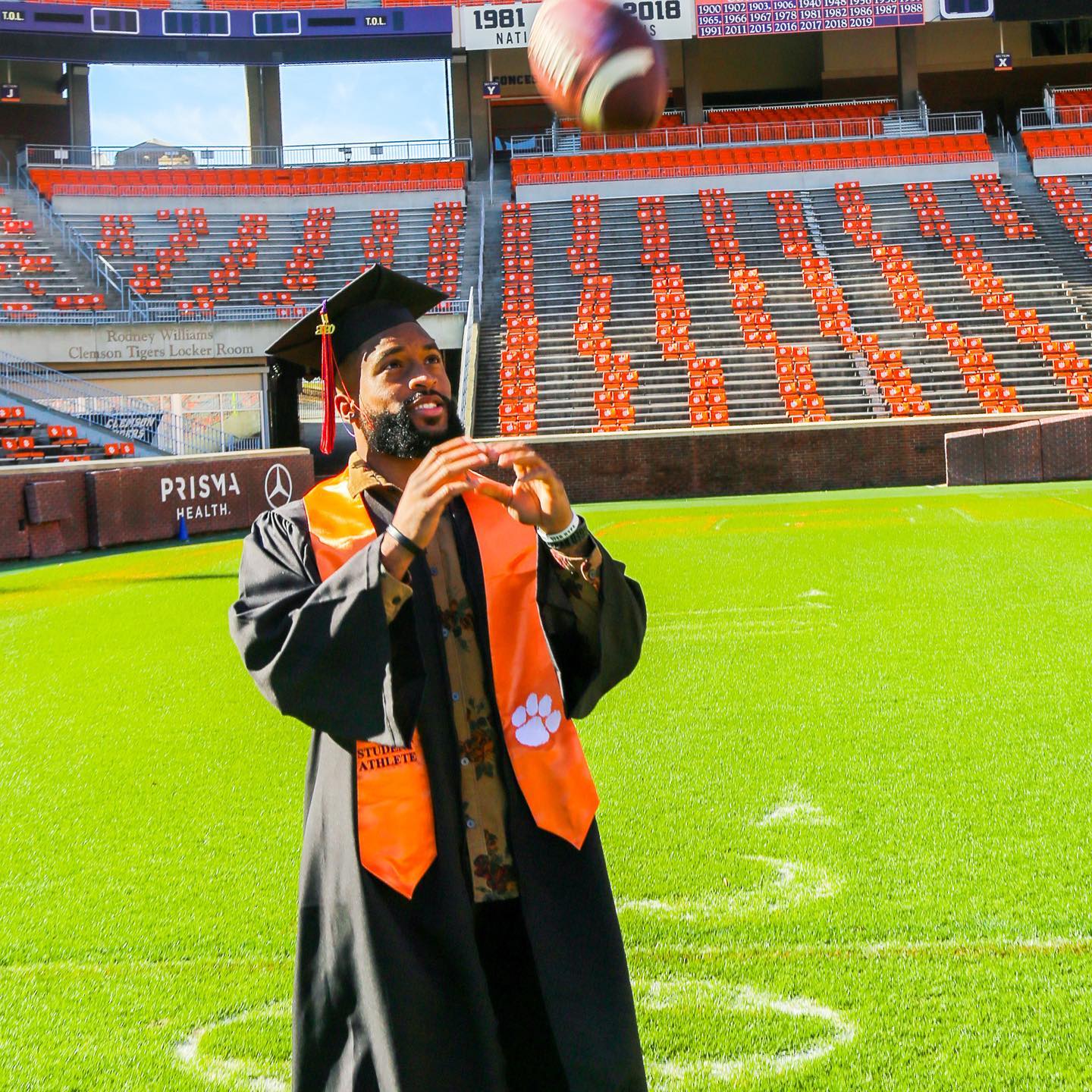 LaKenya Dennard's son Amari Rodgers stands at 5'10 and weighs 210 lbs. He was born on September 23rd, 1999, in Knoxville, Tennessee; he is the son of Tee Martin former NFL quarterback and current offensive coordinator for the Tennessee Volunteers.
Amari Rodgers Knox High School Stats
While Amari attended Knoxville High School, he recorded 25 catches for 407 yards and six scores his sophomore year. In his junior year, he had 61 receptions for 1,570 yards and 23 touchdowns, a 25.7-yard average per catch. In his last year at Knoxville high, he recorded 40 catches for 1,238 yards and 18 scores. Rodgers was Mr. Football at the AAAA level and played in the Under Armour All-American Game in Orlando. He committed to play with the Tigers at Clemson University on February 14, 2016.
Amari Rodgers Clemson Stats
Clemson wide receiver Amari played in 14 games, recorded 19 receptions for 123 yards in 239 snaps, his freshman year. In his sophomore year, Amari played in 15 games, 55 reception for 575 rushing yards, and four touchdowns.
During his junior year, he received Honorable mention All-ACC, Brandon Streeter Award, played in 14 games, started in 10, had 453 offensive snaps, caught 30 passes for 426 yards and four touchdowns. In 2020, he was named into the First-team All-ACC selection, ACC Receiver of the Year, Biletnikoff Award semifinalist, had 69 receptions for 966 yards, seven touchdowns.
Amari graduated in December 2020, with a degree in sports communications.
Amari Rodgers Father Tee Martin
6'2 Tee Martin born on July 25, 1978, in Mobile, Alabama. He played football at Williamson High School and subsequently at the University of Tennessee, where he led his team to the 1998 National Championship. He finished his college career with 16 interceptions for 4,592 rushing yards and 32 touchdowns.
The Pittsburgh Steelers selected him in the fifth round (163 rd overall) during the 2000 NFL draft. He later played with NFL Europe team the Rhein Fire in 2002, before joining the Philadelphia Eagles that same year. In 2003 played for the Oakland Raiders and with the Winnipeg Blue Bombers of the CFL from 2004 to 2005.
He started his coaching career at Morehouse College in 2006; was the quarterbacks' coach at North Cobb High School and later at North Atlanta High School in 2008.
Joined the New Mexico Lobos at the University of New Mexico in 2009 and was wide receivers coach with the Wildcats at the University of Kentucky in 2010. He joined the University of Southern California initially as wide receiver coach in 2013 and offensive coordinator in 2016.
Eventually joined the Tennessee Volunteers in 2019. As you may probably know Tee Martin and his current wife Toya Rodriguez, the R&B singer known as Toya tied the knot in 2005, they have two sons, Kaden and Cannon, born in 2004 and 2012, respectively.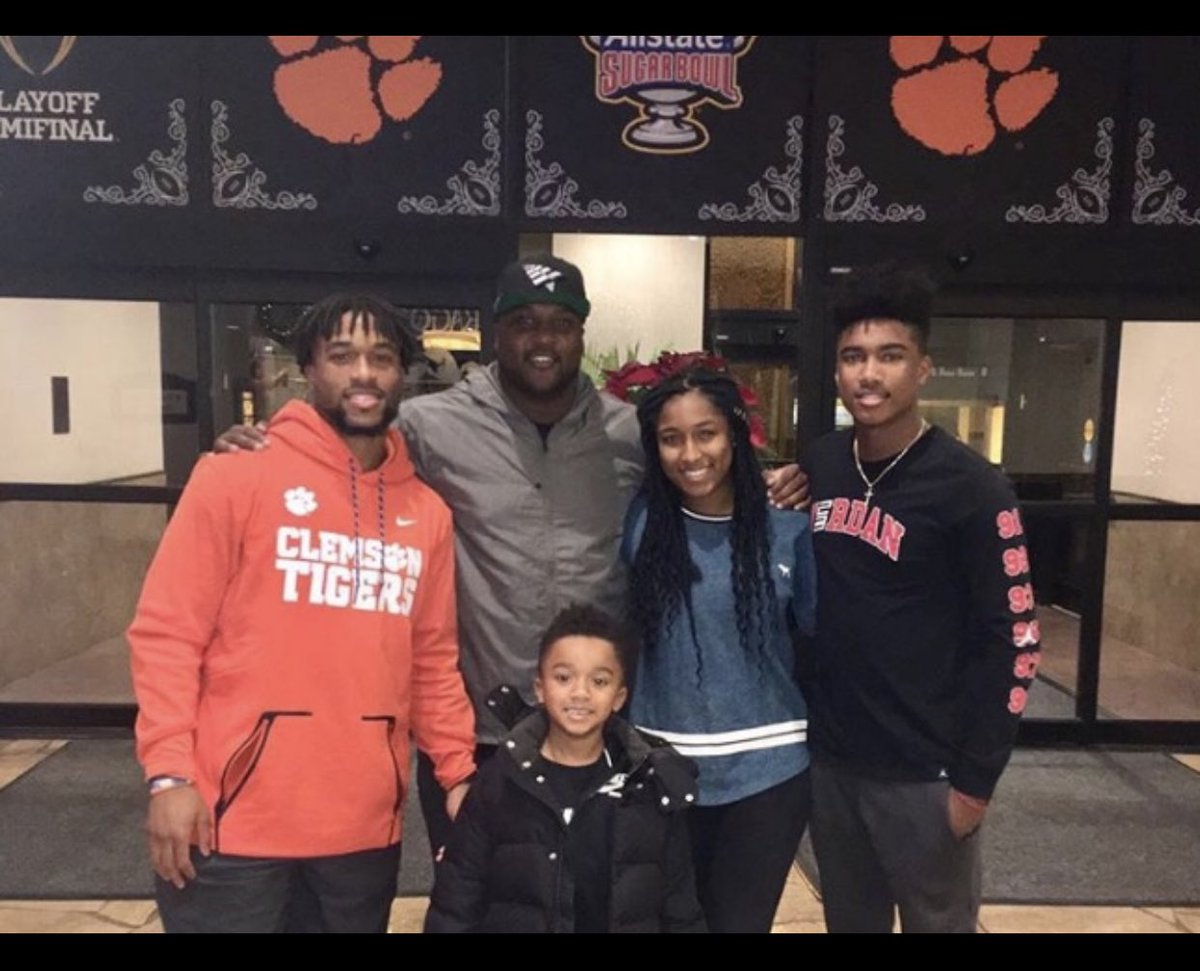 Tee showed his support for Amari when Clemson first didn't present him with an offer and when the same thing happened when he visited Tennessee.
"He always liked Clemson," Martin said. "I would ask him every summer where he was going to camp and Clemson was always one of them. But Clemson didn't offer him at camp and he was a little down about that. Then he went to Tennessee and performed well and they didn't offer him either and he was really down.

"He said, 'What do I have to do?' I told him to just stay consistent, keep working and have a great senior season. And he did. I knew when Clemson offered him that he would commit.
Martin's continuous support was there for Amari when he committed to Clemson when they finally gave him an offer. For Amari telling his dad about his commitment wasn't easy.
"It was tough, man – a tough, long thought-out decision," Rodgers said. "We had a conversation and he basically told me that he was a dad first and that he was going to support me wherever I went."

"When he made his decision, I was like, 'If he's not going to play here with me, what better place to go?' Clemson did a really good job of recruiting him and then he got some other offers, but I'm really proud of him for being a man of his word."
Amari Rodgers brother Kaden Martin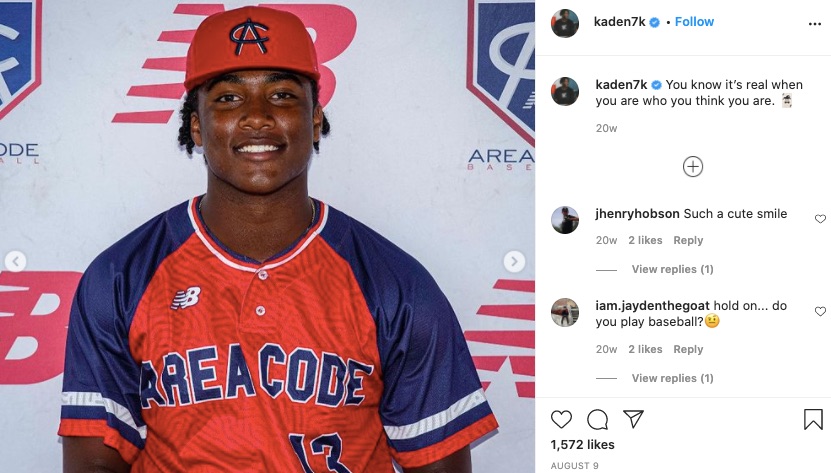 Kaden as previously noted is Amari Rodgers' brother born from his father's marriage to Toya. 5'11 (205 lbs) Kaden is a two-sport athlete (plays quarterback in football; pitcher and center field in baseball) at Knoxville Catholic High. School.
Kaden was a quarterback at Adams Middle School in Redondo Beach, Cali when Florida Atlantic coach Lane Kiffin offered him a full football scholarship. In February 2020, the Tennessee Vols sent their baseball and football scholarship offer to Kaden Martin, who subsequently tweeted about it.
But Florida Atlantic and Tennessee are not the only ones who have shown their interest in Martin, who also received offers from Duke, Alabama, Kentucky, and USC.
Amari Rogers mother LaKenya Dennard
Amari Rodgers' beautiful mother was born LaKenya Roshonda Rogers on October 18, 1979. She graduated from Fulton High School. LaKenya and her husband  Mr. Lamar Dennard got married on February 26, 2011.
We really don't know if LaKenya and Tee Martin were married or they just lived together, but we do know that Tee was a senior at Tennessee when she gave birth to twins Amari and A'aydra.
Their relationship didn't work out and they went their separate ways. One question that people ask themselves is why Amari Rodgers' last name isn't Martin?
Amari and his twin sister grew up with LaKenya in Tennessee. She was next to her son along with her family during National Signing Day at Catholic High School.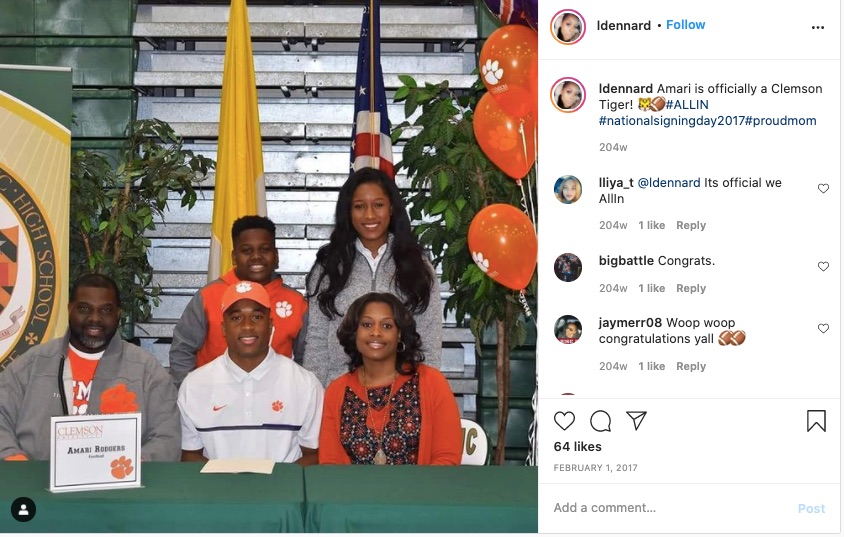 She was so proud when her twins graduated from college!!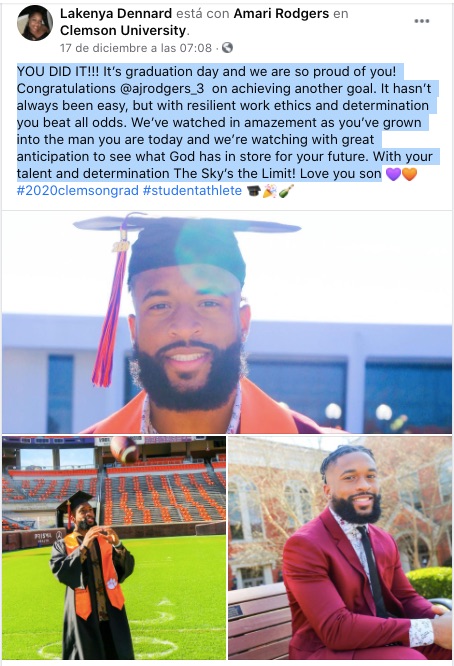 YOU DID IT!!! It's graduation day and we are so proud of you! Congratulations @ajrodgers_3 on achieving another goal.

It hasn't always been easy, but with resilient work ethics and determination, you beat all odds. We've watched in amazement as you've grown into the man you are today and we're watching with great anticipation to see what God has in store for your future.

With your talent and determination, The Sky's the Limit! Love you son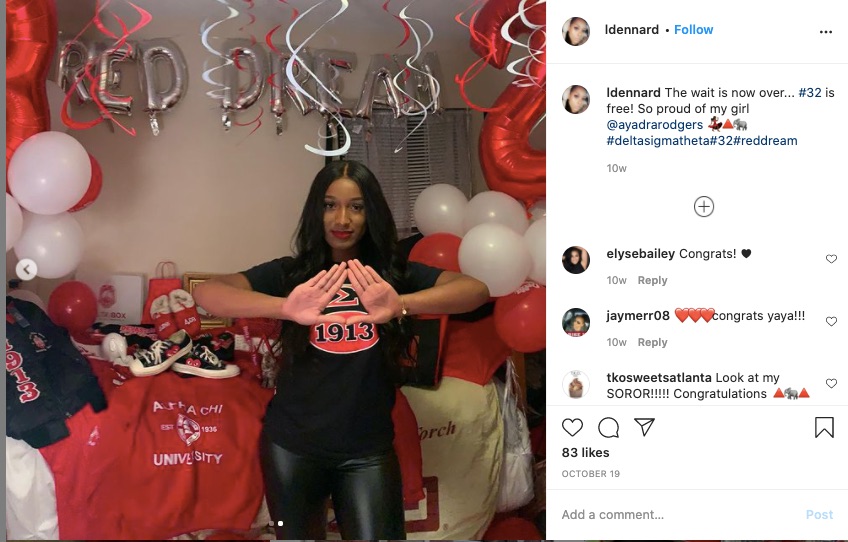 In addition to her twins Amari and A'aydra, LaKenya Dennard is the proud momma of her 14-year-old son Tra Dennard.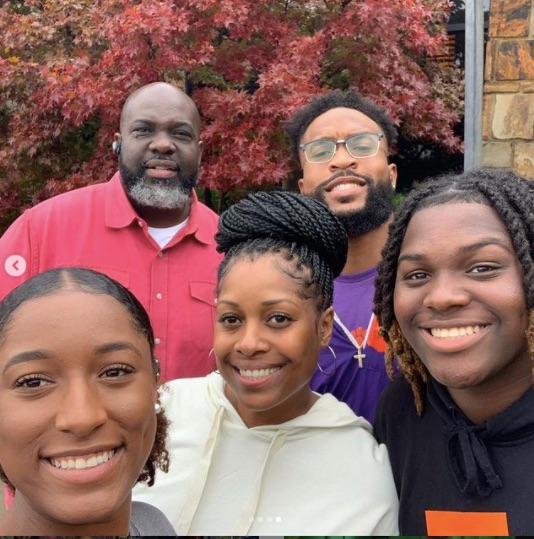 Amari Rodgers Twin Sister Ayadra Rodgers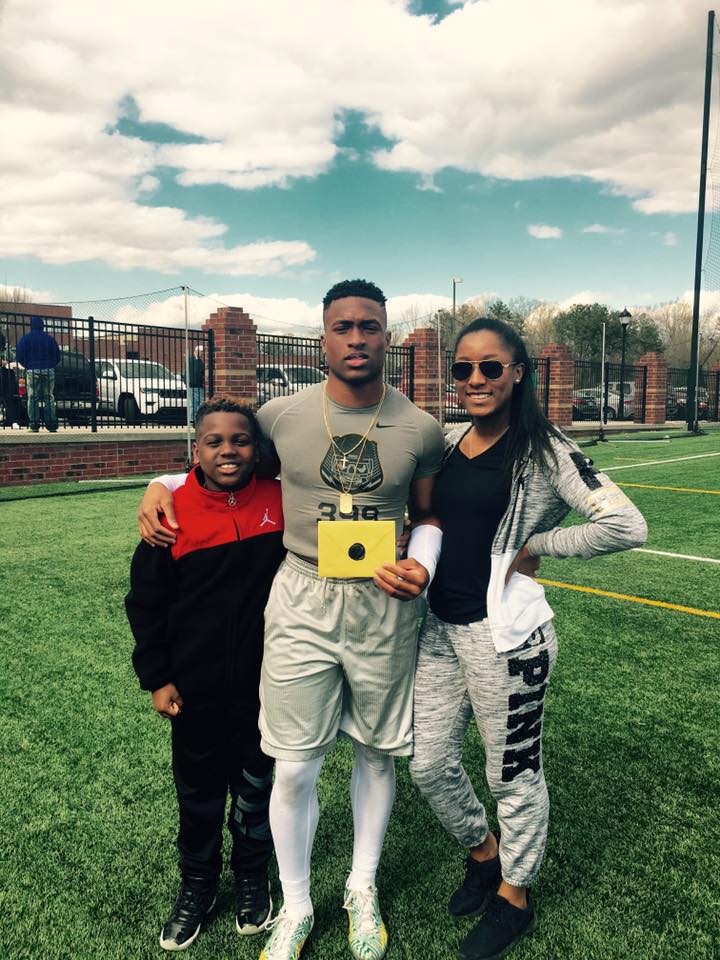 Amari's gorgeous twin sister A'aydra Shanice Rodgers known as Ya-Ya (Amari couldn't pronounce her name as a child, so he called her Yaya) was a cheerleader at Knoxville High School.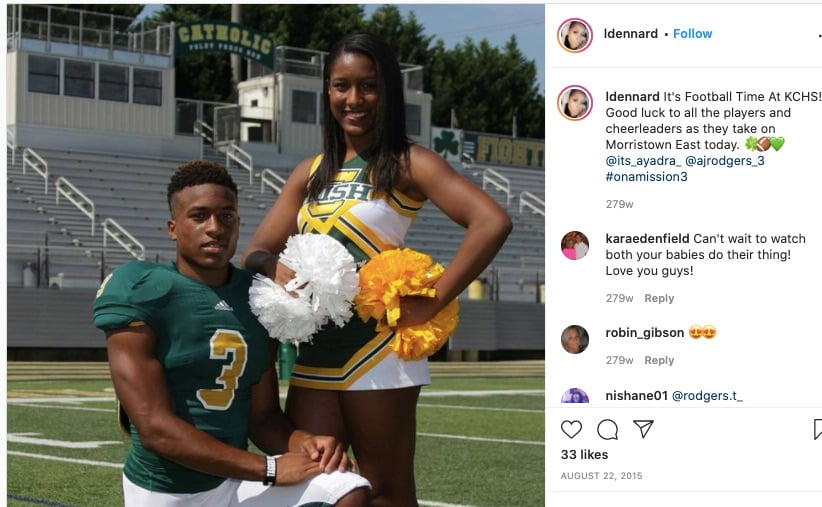 Along with Amari Ayadra graduated in 2017.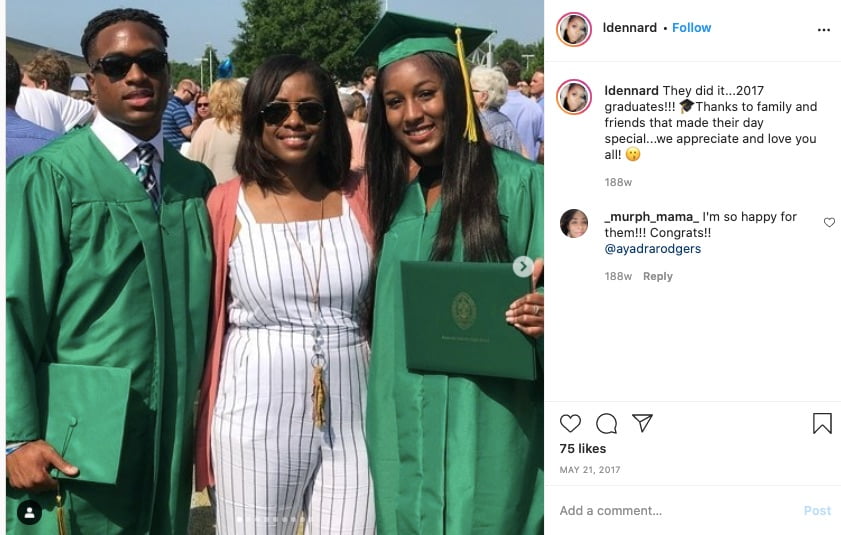 Ayadra was awarded the Academic Higher Achiever Award from Tennessee State University from where she studied dentistry.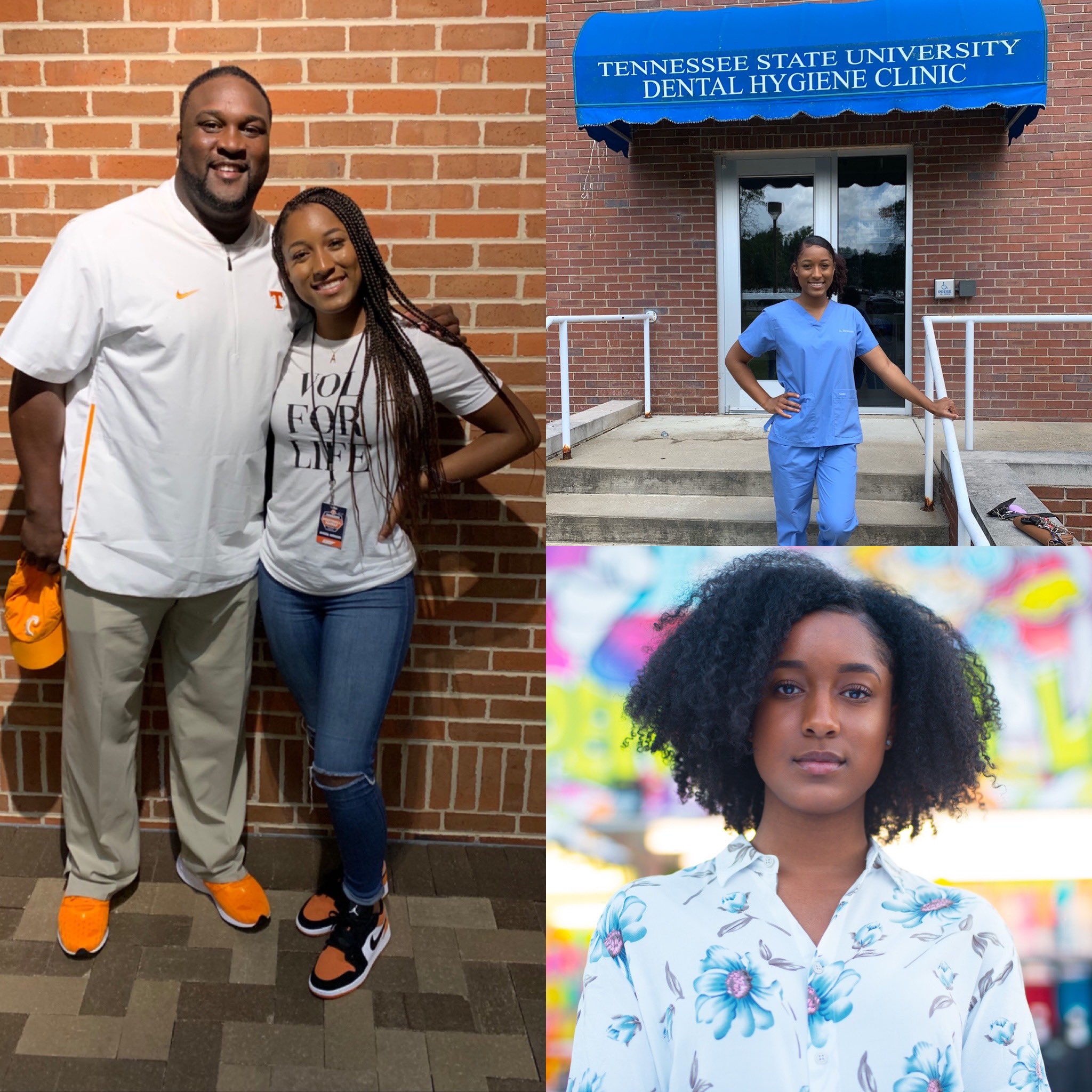 Amari Rodgers Girlfriend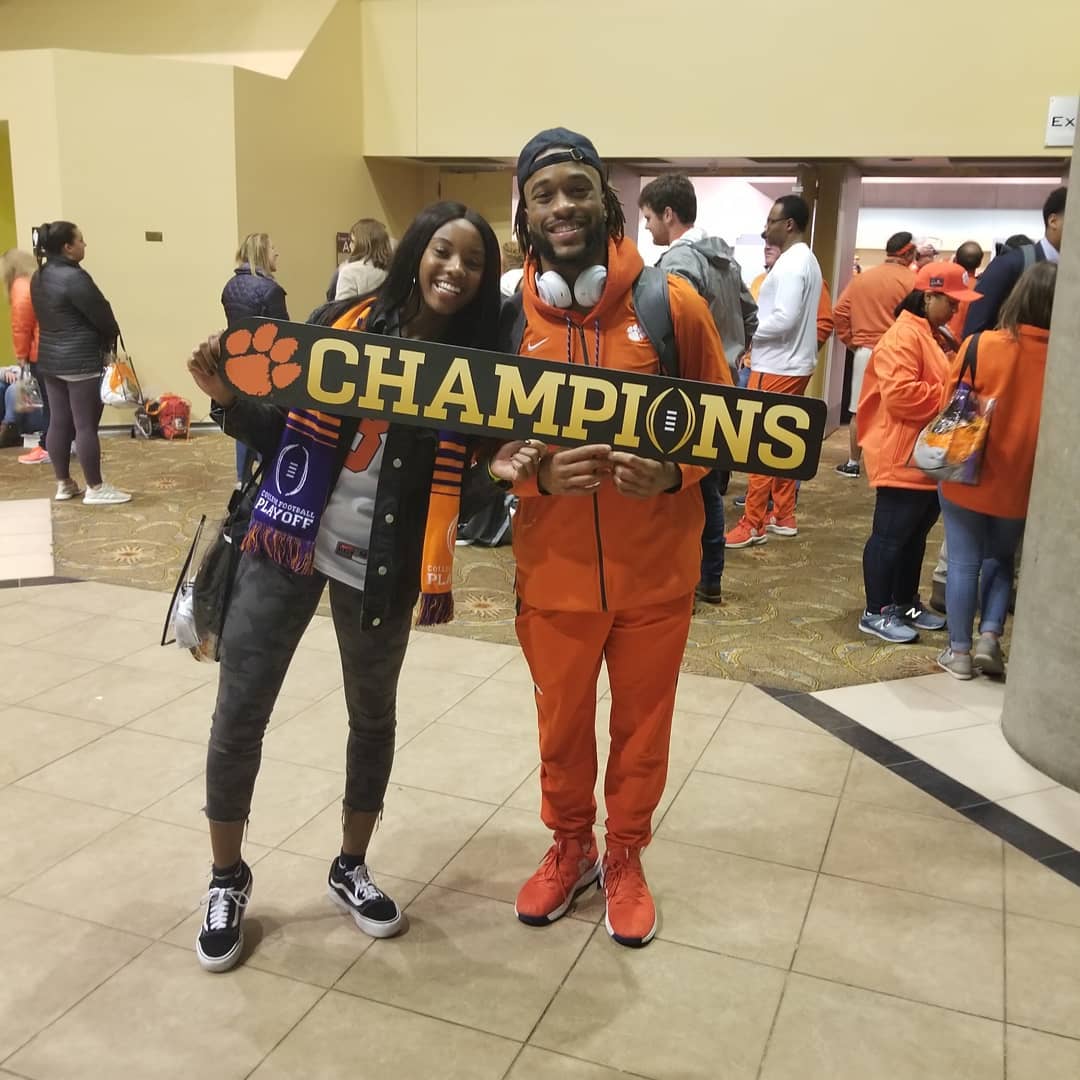 As for Amari Rodgers' personal life, is he dating someone? who is Amari Rodgers' girlfriend? Apparently this handsome and gifted young athlete is not single.
An article from the Atlantic, from November 2018, tells us about Amari Rodgers' girlfriend who swore she wouldn't visit him after he got a pet snake named Slime.
"So, too, are Rodgers and his girlfriend, who swore she would never visit him with a snake present but quickly came around. Rodgers' mother was similarly hesitant before her son broke the ice by bringing Slime over"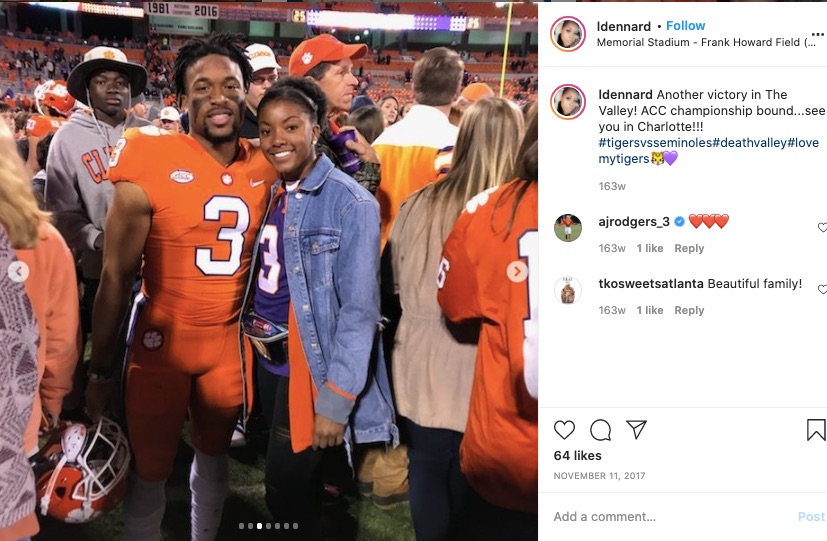 It looks like Ameri Rodgers could be dating Harleigh White; Clemson's track and field star. Harleigh who appears regularly on Amari's mom's Instagram photos is a 3x triple jump state champion; USATF Junior Olympic National triple jump champion, All-American AAU junior Olympic triple jump national champion, and 3x New Balance National All-American.
Ms. White is a member of the Psi Chi Honors Society member she is pursuing a Nursing/psychology major.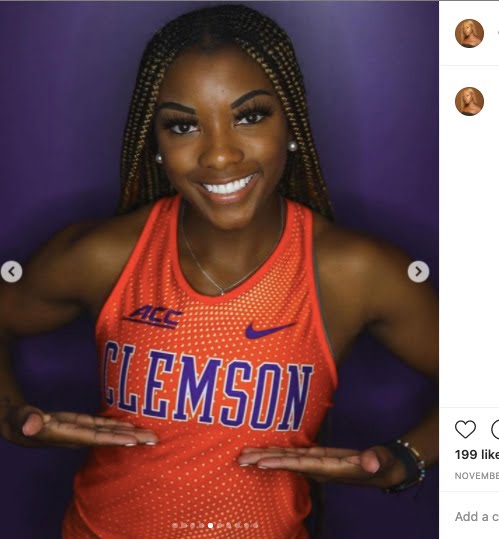 5'7 Harleigh originally from Huntington, Maryland, finished sixth overall at the triple jump at the ACC Indoors Championships (triple jump); she earned second-team All-ACC honors, during the 2019-2020 season.