Michelle Beisner-Buck
Michelle Beisner aka Michelle Beisner-Buck is the utterly beautiful and talented wife of Joe Buck, the son of former sportscaster Jack Buck famous for his work announcing games for the St. Louis Cardinals.
Joe Buck, a Sports Emmy Award recipient works for Fox Sports as well as the lead play-by-play announcer for the MLB and NFL.
Michelle Beisner-Buck has one impressive career of her own; once an NFL cheerleader, now a sports commentator and host for ESPN and NFL's Monday Night Countdown.
Mrs. Beisner-Buck was previously a reporter for NFL Toal Access and NFL GameDay Morning
Joe Buck
Michelle Beisner's husband Joe Buck born Joseph Francis Buck on April 25, 1969, in St. Petersburgh, Florida is the son of Carole Lintzenich and Jack Buck.
His father Jack Buck, known as the voice of the Cardinals, was a dear, respectable, St. Louis Cardinals Hall of Famer, retired Corporal with the U.S. Army.
Jack was 77 when he died on June 18, 2002; he had been struggling with several illnesses, that same year he underwent treatment for Parkinson's Disease, lung cancer as well as intestinal blockage correction.
Joe grew up in St. Louis where he attended St. Louis Day School and Indiana University Bloomington from where he graduated in 1991 with a B.A. in English and a minor in telecommunications.
Broadcasting
Joe Buck got his first job broadcasting for the Cardinals on local television and KMOX Radio in 1991, he was the play-by-play voice for University of Missouri basketball broadcasts during the 1992-93 season and covered the NFL games at Fox in 1994, two years later, along Tim McCarver became Fox's lead play-by-play voice for the MLB, and then the play-by-play man for Fox's #4 NFL broadcast team. Buck did so for a couple of years before quitting the NFL to take on MLB games.
Three years later Buck returned to the NFL, when Fox named him the host of Fox's pregame NFL show, Fox NFL Sunday, and post-game doubleheader show, but a year later he announced he was stepping down to work on play-by-play for the week's marquee game. In February 2009 Joe Buck's sports-based talk show Joe Buck Live was born, after signed a deal with HBO talk show for the network called Joe Buck Live.
He became the anchor of Fox's new package of United States Golf Association telecasts along with Greg Norman in April 2014, the same year he was also the host of NFL Films Presents.
Joe Buck Net Worth & Salary
According to Business Insider, Joe Buck's annual salary is $6 million, just a bit higher than Stephen A. Smith and Jim Natz who both take home $5 million every year.
Therefore taking his annual salary, Joe Buck's net worth has been estimated at $15 million; his wife Michelle Breisner-Buck's salary of $500, 000, sets her net worth at $3 million.
Joe Buck Ex-Wife Ann Archambault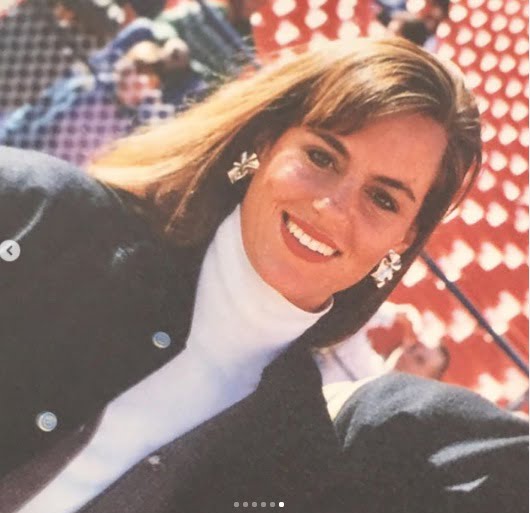 Ann Archambault still known as Ann Buck is Joe Buck's ex-wife and mother of his eldest children.
Archambault-Buck was born on November 30, 1969; she met Buck in middle school and started dating him several years later.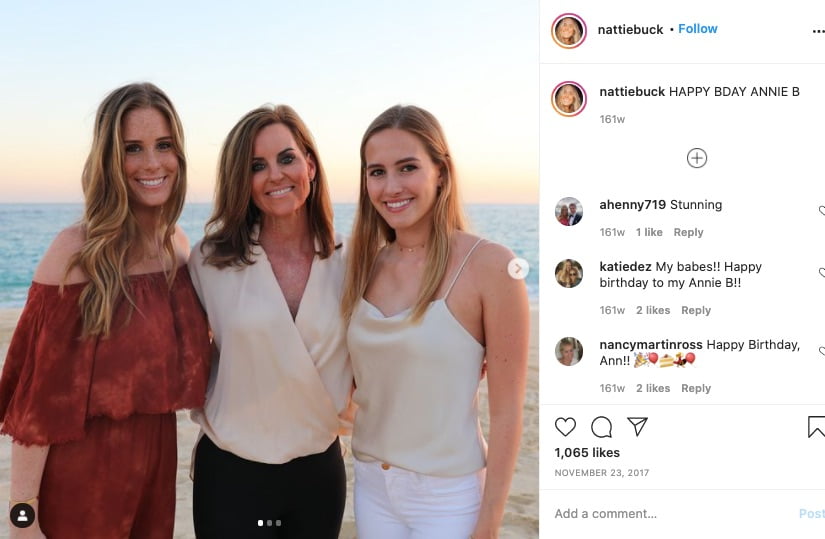 Joe Buck and Ann Archambault eventually tied the knot on January 23, 1993; they had two children Natalie and Trudy. Their marriage didn't work out and Joe and Ann divorced in 2011.
Joe Buck Daughter Natalie Buck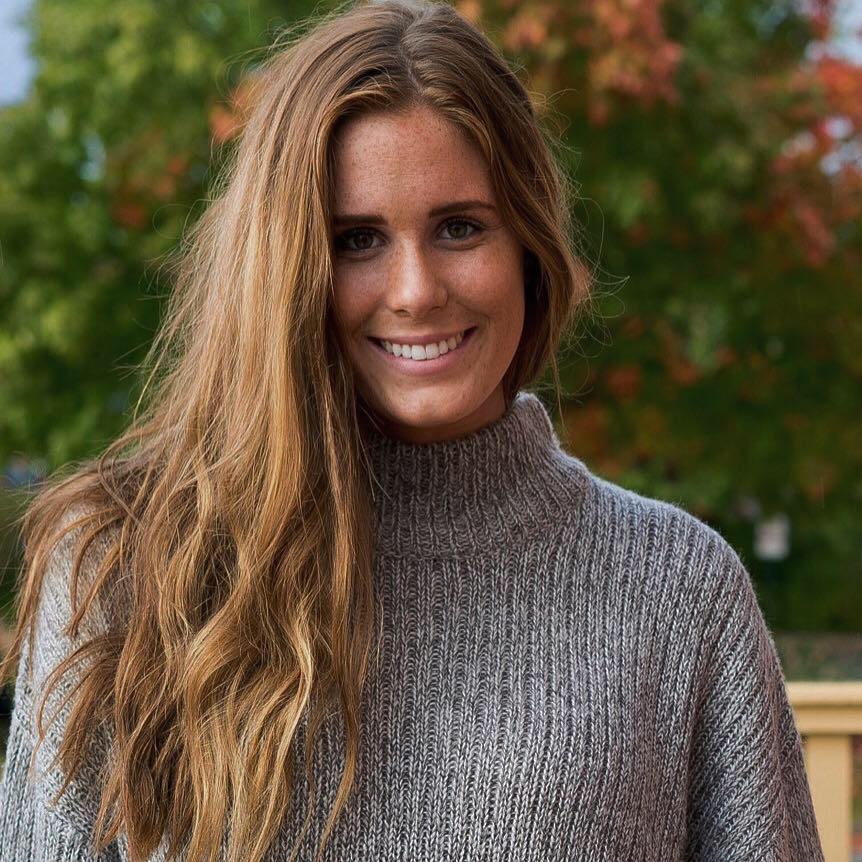 24-year-old Natalie Buck born on June 7, 1996, is the eldest daughter of Joe Buck and Ann Buck. Natalie graduated in 2014, from Villa Duchesne and Oak High School and in 2018, with a Bachelor of Arts in Broadcast Journalism from Indiana University Bloomington; she also studied at The Lee Strasberg Theatre & Film Institute.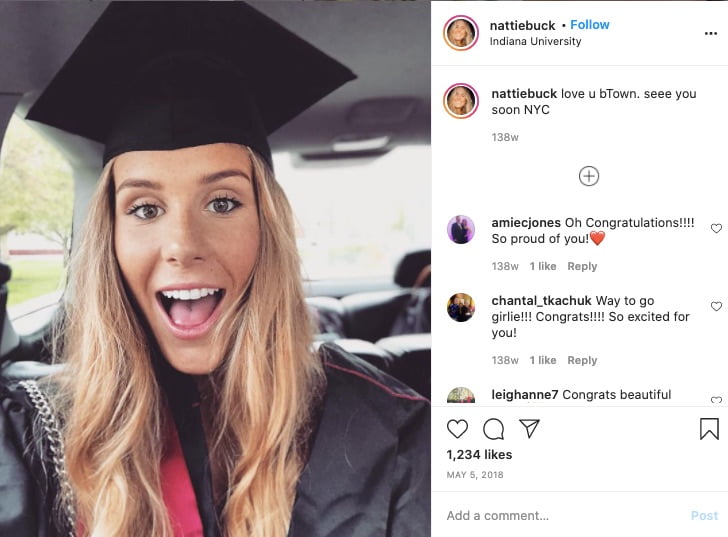 Fox Sports' Wardrobe Assistant, Natalie Buck is a volunteer with the BroaderWay Foundation and a casting assistant intern for Tucker Meyerson Casting in New York, you can listen to her on her podcast The Netchicks Podcast.
Before all of that, Natalie worked for Saturday Night Live from December 2018 to September 2019; she was a research student for Todd Komarsnicki's film Production Company Guys Walks into a Bar.
Ms. Buck was a student at The iO Theater and a writing intern for The Second City in Chicago back in 2015. Around that same time, Natalie Buck did an internship at Fox News.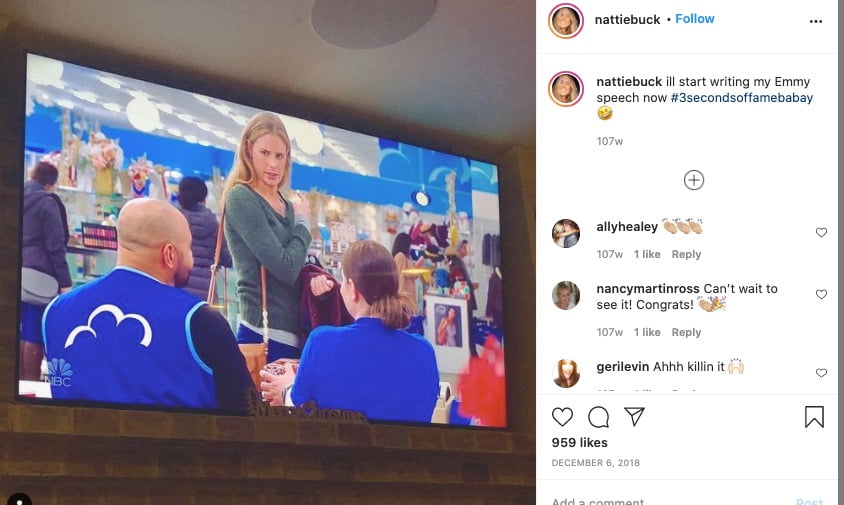 According to IMDB, Natalie Buck has some acting experience, she appeared in Superstore in 2015, Blue Bloods in 2010, and next year you can see her in Kat Coiro's film Marry Me along with Jennifer Lopes, Sarah Silverman, and Owen Wilson.
You should know Natalie Buck is not single, she has been dating Villanova University graduate Bobby Ciapciak for several years already.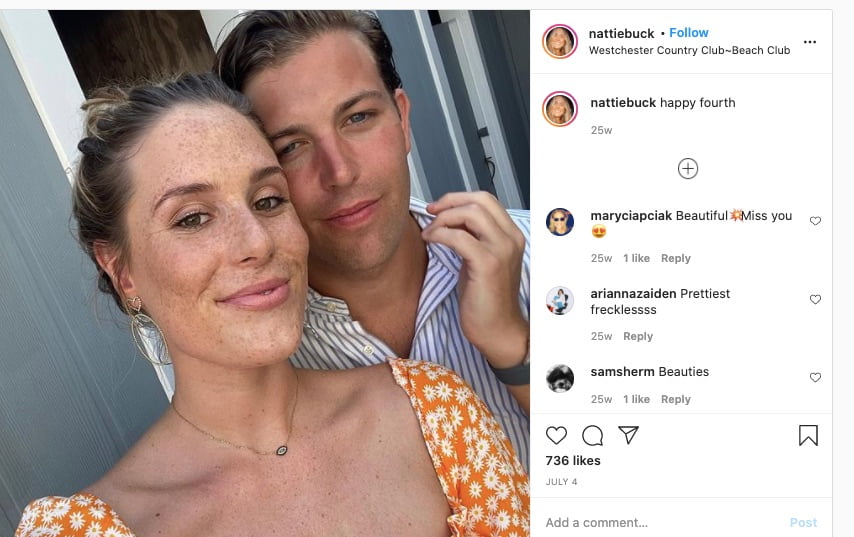 Joe Buck daughter Trudie Buck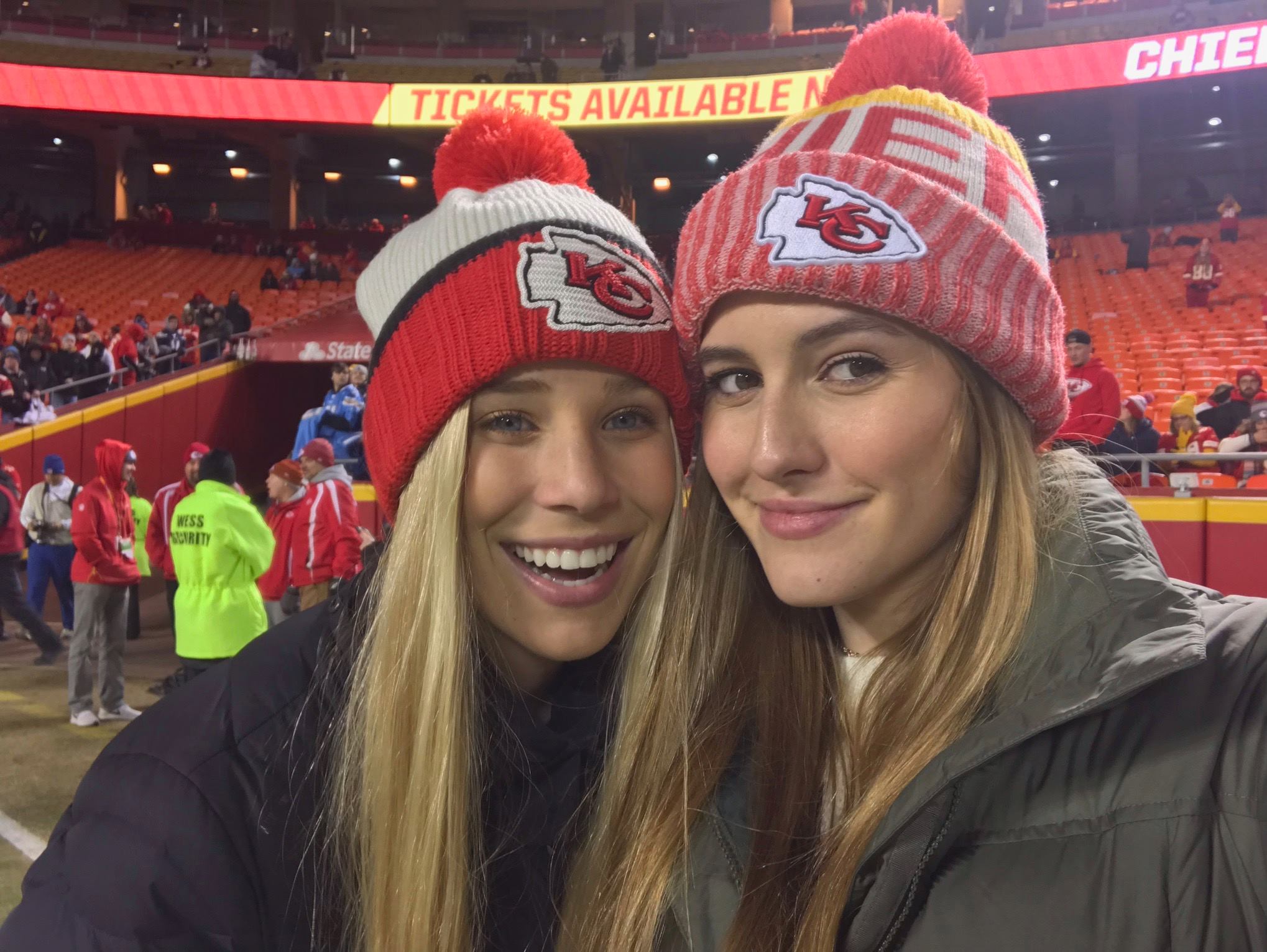 Laude, Missouri native 21-year-old Trudy Buck was born on July 15, 1999, to Joe and Ann Buck. She studied at the School of Cinematic Arts at the University of Southern California.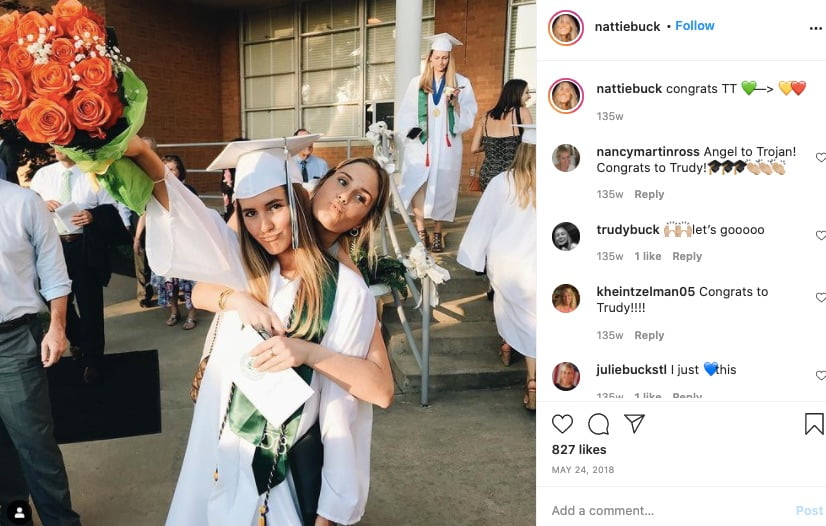 I am in love with stories. I'm an avid reader and enjoy taking pieces of life stories from anyone who is willing to share them. Growing up in the small city of Ladue, Missouri I used stories as an escape at times to make the world I lived in seem a little bigger. Trudy Buck says.

Since there were no film classes at my high school or great programs in my area, I had to become creative in the ways I would teach myself this medium.

I began acting in seventh grade and continued to take lessons for four years just to figure out what it's like on the other side of the camera. Doing this gave me a new lens into the world of directing and how important it is to try any and all positions that may interest you.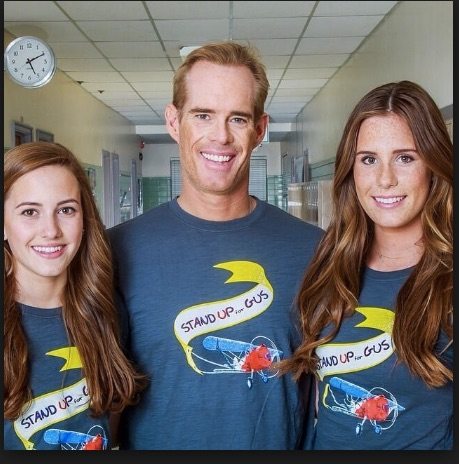 Joe Buck Wife
Michelle Beisner-Buck
Joe Buck married his second wife Michelle Beisner-Buck on April 14, 2014 in Cabo San Lucas. They started dating in 2012, becoming engaged in August 2013.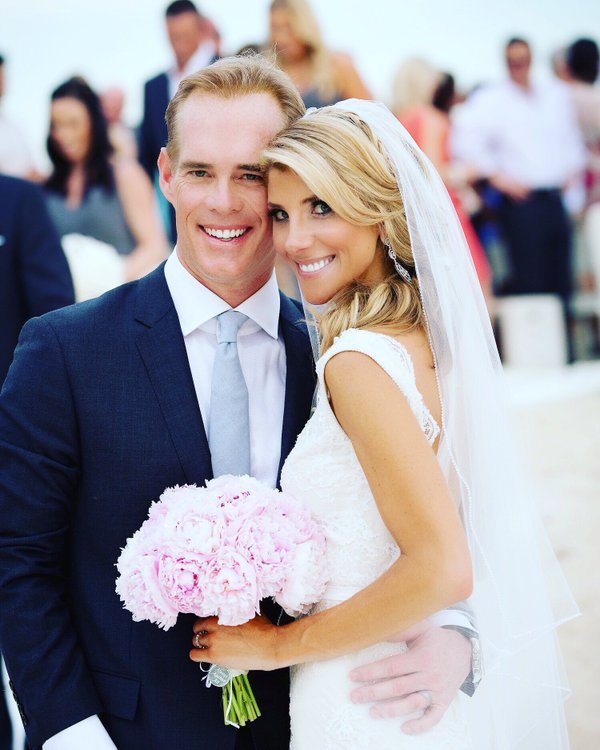 On Aporil 26, 2018, Michelle Beisner-Buck gave birth to twins sons, Wyatt Josephh and Blake Andrew Buck.
We are over the moon happy to welcome these happy, healthy boys into the world!"
The lovely Michelle Beisner spent six years working as an NFL cheerleader for the Denver Broncos; four of those she served as captain.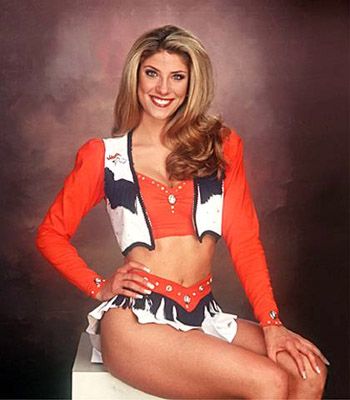 Michelle Mary Beisner was born October 15, 1976 in Denver, Colorado; she is one of the children born to Mary Wright and Warren Beisner.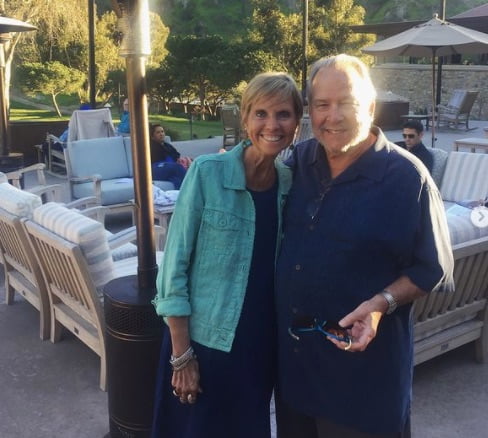 Her mom Mary remarried  Caled B. Wright , who sadly passed away in 2017.
Michelle has one younger brother, Andrew Beisner, 41.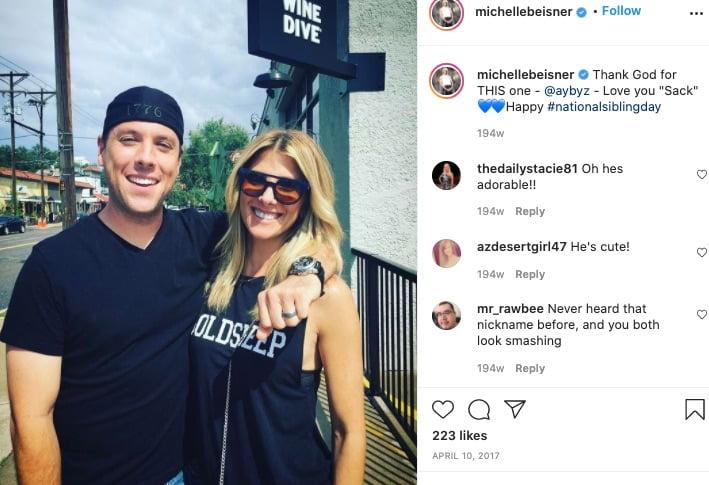 She attended Green Mountain High School and studied journalism at the Metropolitan University of Denver.
ESPN Career
After quitting cheerleader, she joined Altitude Network, as the host of The Vista, hosted the Denver's Grand Prix, The Best Sports Show and The Turbo Hous on the Speed Channel. She was then the pit reporter for ESPN's Champ Car World Series and is now the co-host of ESPN's The Russo and Steele Automotive Auctions.
Michelle Beisner-Buck NFL Total Access Cast
Michelle Beisner-Buck joined the NFL Total Access cast in 2014, the cast included Lindsay Rhodes, Scott Hanson. She served NFL GameDay Morning and NFL Total Access as a field reporter.
Acting
Besides her work as a sports reporter, Michelle Beisner has experience acting; she landed her first acting job as a party girl in the 1999 film Any Given Sunday.
In 2005 starred in Spotless, Throttle and  worked inAlice in Wasteland ayear later; in 2009 played Marena in the movie Standards of Ethical Conduct.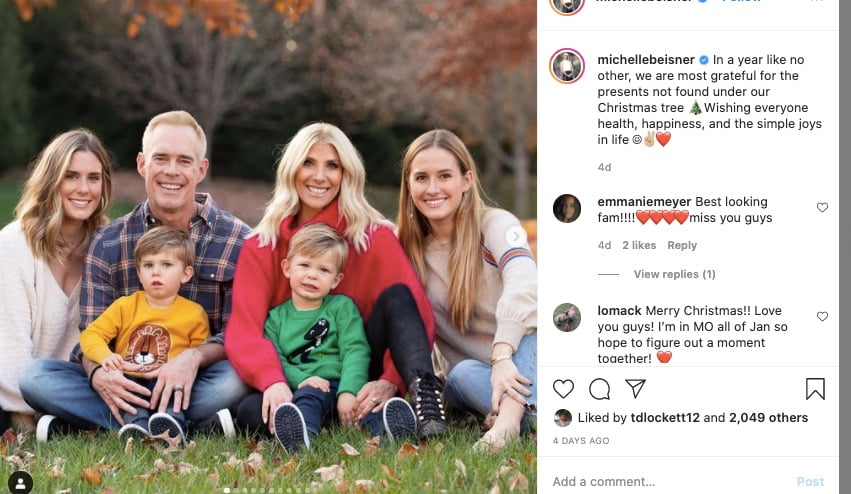 You can follow her on Twitter here