Angela Akins
Angela Akins is the newest lady love in the life of PGA golfer, Sergio Garcia. Her 36-year-old beau is currently doing his thing at the Ryder Cup and Akins is with him to cheer him on.
The Spaniard has been one of the best golfers on the PGA Tour since he joined the circuit in 1999. Garcia has 29 professional wins, including 5 on the PGA Tour.
Akins happens to work in the same industry as her man. She has the most perfect job as an excuse to follow her man around, wherever he goes.
No, she isn't a caddy, she is actually an old face when it comes to the PGA Tour tournament coverage –likely how the met.
The couple was pictured together at Garcia's most recent win, at the Byron Nelson Championship in May 2016.
She was also with him at the Rio Olympics.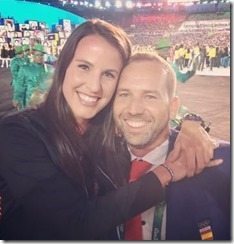 Pin
She and Garcia have been dating for over a year. Sergio previously dated Katharina Boehm. As for Angela, some online sources say, she was previously married and was known as Angela Hamann.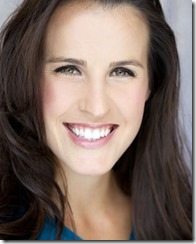 Pin
The lovely brunette is a reporter for the Golf Channel. She studied journalism at the University of Texas. She started working for the Golf Channel in 2015 as a reporter for Golf Central, the network's evening news program.
Angela isn't only golf educated, she is also a player herself. While attending University of Texas, she was a member of the Longhorn's women's golf team.
Can you imagine their conversations? Angela and Sergio could go hours and hours talking and playing golf.
Accoridng to her bio, Angela Akins worked as a reporter and co-host for several FOX Sports Southwest programs, including Fox Football Friday, a live four-hour Texas high school football highlight show. She also worked for Access Golf, a 30-minute golf lifestyle program. Prior, she worked as a reporter covering college football for Conference USA and the Southland Conference.
You can check out Angela Akins on Instagram here.