Paulina Gretzky
Paulina Gretzky is the  girlfriend of PGA golfer, Dustin Johnson. It's exciting times for the golf pro as this year's Ryder Cup kicks off!
But perhaps what's most exciting for us fans, is to watch his hot girlfriend, Paulina cheering for him at the Hazeltine golf course in Minnesota.
32-year-old Dustin became the winner of the 2016 U.S. Open at Oakmont Country Club –his first major championship.
Is not odd to see him on major championship leader boards. Johnson is a fixture on major championship, he ranked sixth in the world and placed in the top 10 after 36 holes in the last eight majors.
Johnson is one of the most high-profile players on the PGA Tour. However, we all had bad days, and last year, Johnson essentially handed the victory to Jordan Spieth during the U.S. Open at Chambers Bay.
No doubt the champ got himself a winning lady as well. Gorgeous Paulina Gretzky is a model and the daughter of ice hockey legend Wayne Gretzky and actress Janet Jones. Paulina is the eldest of five kids.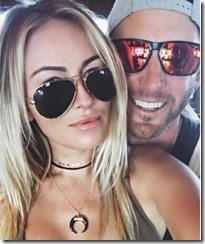 Gorgeous Paulina began dating Dustin in 2012. Just months into their relationship the couple got engaged in 2013. The couple had planned their wedding for the 2014 fall but Dustin's busy schedule got in the way.
That same year, Dustin took some time off from golf to seek help for "personal challenges." Paulina's father, a four-time Stanley Cup winner, and a living hockey legend, stayed close to Dustin.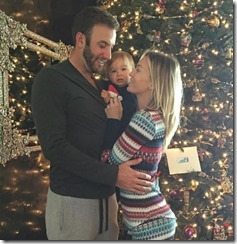 The couple didn't tie the knot in 2014, instead they became pregnant. Paulina Gretzky gave birth to a boy, Tatum Gretzky Johnson on January 19, 2015.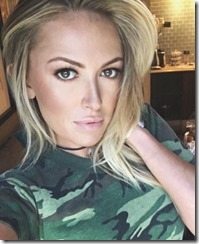 Paulina Mary Jean Gretzky was born December 19, 1988. She has four younger siblings, Emma Gretzky, Tristan Gretzky, Ty Gretzky and Trevor Gretzky.
Paulina decided not to go to college in order to pursue a career in showbiz. She first presented herself as a singer.She performed for the first time in public in 2003 at the classic heritage.
In 2005 she began modeling. She made her debut in the cover of Flare. She has also been featured in other publications including, on the cover of Golf Digest.
Paulina is a very supportive fiancé, she has been seen in the past caddying for her man at the course. When do you think this two will walk the isle?