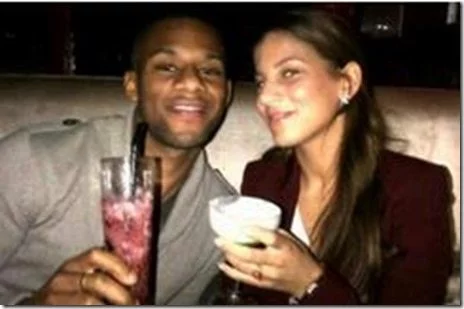 Meet gorgeous Anique, she is the girlfriend of 26-year-old Dutch footballer Jeremain Marciano Lens. Her boyfriend plays for FC Dynamo Kyiv and the Netherlands national football team.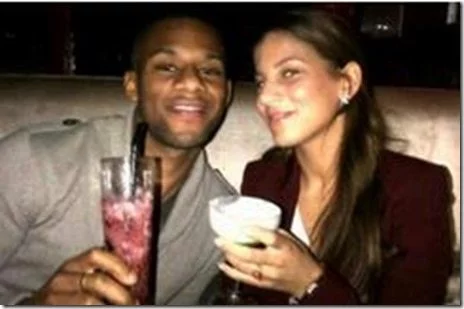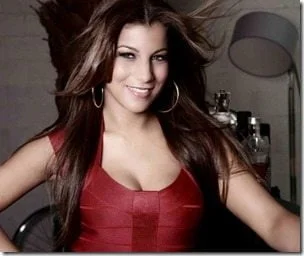 Anique and Jeremain are both parents. On 21 May 2010, PSV contracted Lens for 4 years; during his second year at PSV, the soccer player and his then girlfriend broke up, from that relationship he fathered a daughter, Sienna, who is now three. Lens gets to see her every week or two or three times. Midway through the second half of the season he met current girlfriend Anique. On meeting Anique he said during an interview
With her ​​I get another girl. I always said I wanted young children. I love kids and if you get them early, you are also asked finished with diapers and baby happen. "
The couple who has been dating for the past two-years became parents earlier this years, when Anique –who is a hairdresser –gave birth to daughter Eva in January. They reside in Eindhoven but if he is not training or playing, he spends time in Amsterdam with his mother.
Online sources also cite her as his wife but we found no records of their wedding. According to her Facebook page, Anique is the owner of a hair salon by her name, "Beautique by Anique" unfortunately the Twitter account of the salon is scrupulously silent and the website seems altogether eliminated.
She attended School at UvA in Badulla, Sri Lanka; where she pursued a degree in Media and Culture, she says she is in a relationship and on her likes we found of course, the page for Jeremain Lens.
Born in Amsterdam in the Netherlands, Lens learned how to play football from the early age of six. In his youth, he played for several youth teams such as FC Omniworld, Ajax Amsterdam and his regional team, Spartaan. He made his professional football debut in 2006 through football team AZ Alkmaar where he played until 2013 while also maintaining a part-time contract with football club Nijmegen Eendracht Combinatie (NEC) for the 2007-2008 season.
On June 2013, Lens signed a four-year contract with Ukrainian club FC Dynamo Kiev, with this contract being expected to end in 2017.
He is currently playing in the 2014 FIFA World Cup, representing the Netherlands. Gorgeous girlfriend and baby mama, Anique must be excited for him!
You can find Anique on Twitter here and on Facebook here.